Swimmer Lilly King Embraces Her Anti-Doping Reputation
Doping, Rivalries, Olympic Gold: You Won't Find a More Outspoken Swimmer Than Lilly King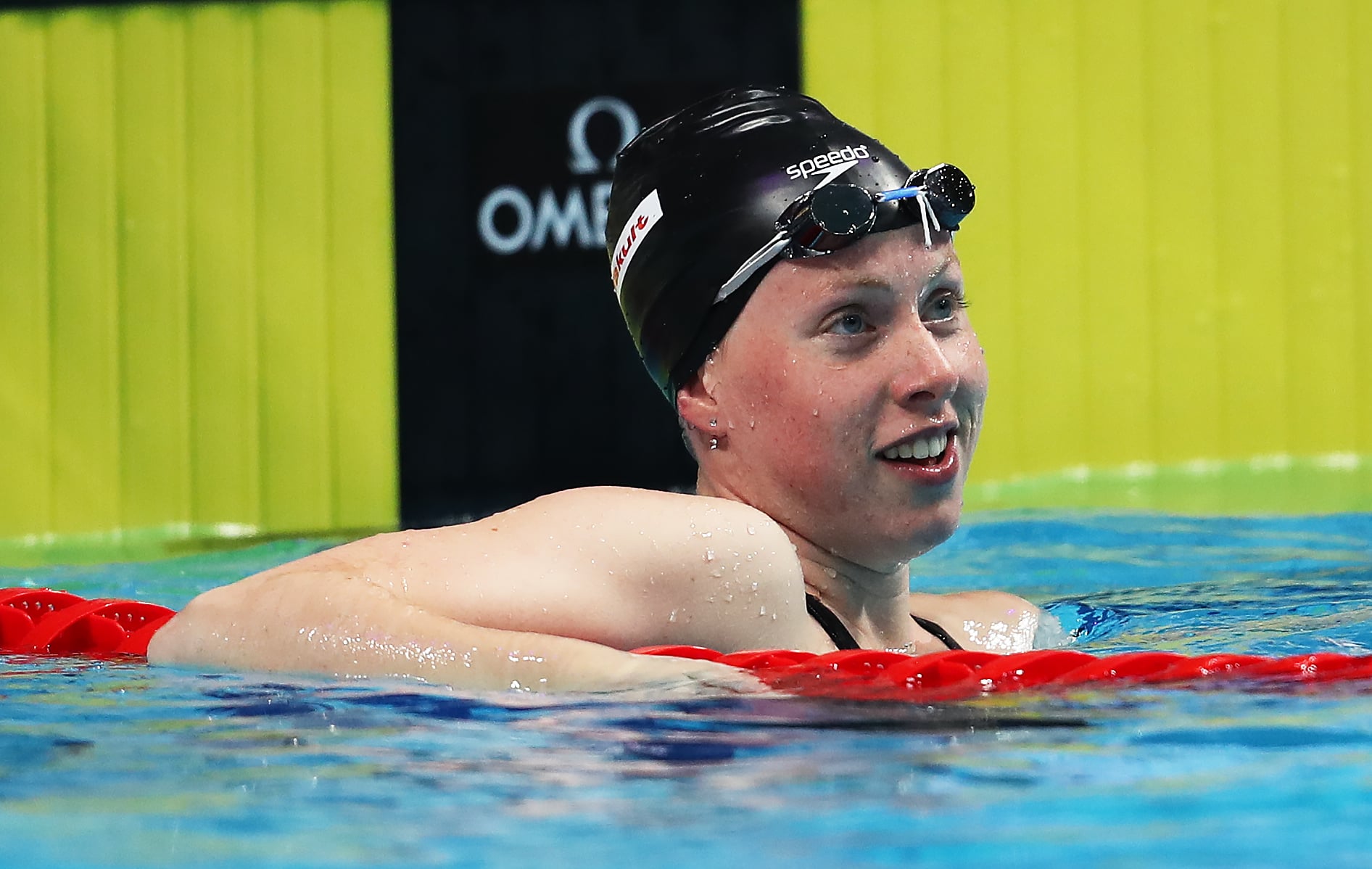 At an Olympic swim meet overrun with fascinating storylines, Lilly King's 2016 "grudge match" was one of the most memorable. Lilly, then just 19, had positioned herself as an outspoken critic of any and all athletes caught for doping even before she'd gotten in the pool with one. One of Lilly's targets was Yulia Efimova of Russia, who'd been twice banned for illegal substances yet escaped the Olympic ban placed on other Russian athletes who'd faced doping punishments. Lilly and Yulia's interactions included the infamous finger-waving incident and some heated back and forth in the press, with Lilly telling NBCSN, "You're shaking your finger number one and you've been caught for drug cheating. I'm just not a fan." The rivals went head to head in a 100m breaststroke final that more than lived up to the hype, with Lilly clinging to a lead over the last 50 and touching the wall a fraction of a second before the Russian swimmer to claim her first Olympic gold.
Three-plus years later and less than a year out from the next Olympics, at least one thing has changed: Lilly and Yulia are on better terms. They're often seen laughing and high-fiving after races, having put the animosity-laced parts of the rivalry behind them. It's also fair to say Lilly herself has done a lot of growing up. "I look back now and think, 'Who let me go to the Olympics?!'" she told POPSUGAR. "I was 19. I had never been on a major international team before. I was basically just a kid running around the Village."
Even so, Lilly established a few things in Rio that have held true in the years since. For one: her complete dominance in breaststroke. Since 2016, Lilly has broken the 100-meter record and won 13 world championship medals, 11 of which were gold. Her next Olympics cycle has the potential to be even more successful than her first, where she bagged two gold medals.
Then there's Lilly's blunt, outspoken nature, which has become even stronger in the years between Olympics. At the World Championships this past July, for example, Lilly took aim at Chinese swimmer Sun Yang. The Olympic champion and world record holder is currently under scrutiny for a messy drug-testing situation that ended with his bodyguard smashing a vial of the swimmer's blood meant to be scanned for substances. He had previously served a doping suspension in 2014.
"I'm not afraid of people knowing my opinions," Lilly said frankly. "If they say, 'Do you like this person who's competing?' And they've been doping and they've been banned . . . then I'm going to tell you, 'Nope, not real happy about that.'" That brash honesty is just who she is; applying it to doping has, for better or for worse, become something of her brand. "I'm the person to have to speak out about doping, which is fine. It's sad that there has to be someone to speak out about that, but that's kind of my job, and I'm happy to do it." At the end of the day, Lilly said, she's voicing what everyone else is already thinking.
It is frustrating, Lilly concedes, to finish a race and not be asked a single question about herself or her own abilities "because everything is surrounded by doping." Half-jokingly, she added, "I had to get disqualified this Summer to answer questions about myself." (Lilly was DQed for an illegal turn at the World Championships in July.)
At the same time, she relishes the hype that surrounds her races, whether she's swimming for Team USA or as a pro in the newly formed International Swim League, where she competes for the Cali Condors. Between her outspokenness and the rivalry it spawned, Lilly said, "I feel like I kind of made that pressure and that hype happen." It adds up to bad news for the competitors chasing her down the pool, because this is precisely the kind of tense environment in which Lilly thrives. "The more pressure that's on my back," she said, "the faster I'm going to swim."