3 Lessons About Plant-Based Eating From The Game Changers
Still Haven't Watched The Game Changers on Netflix? Here Are 3 Key Takeaways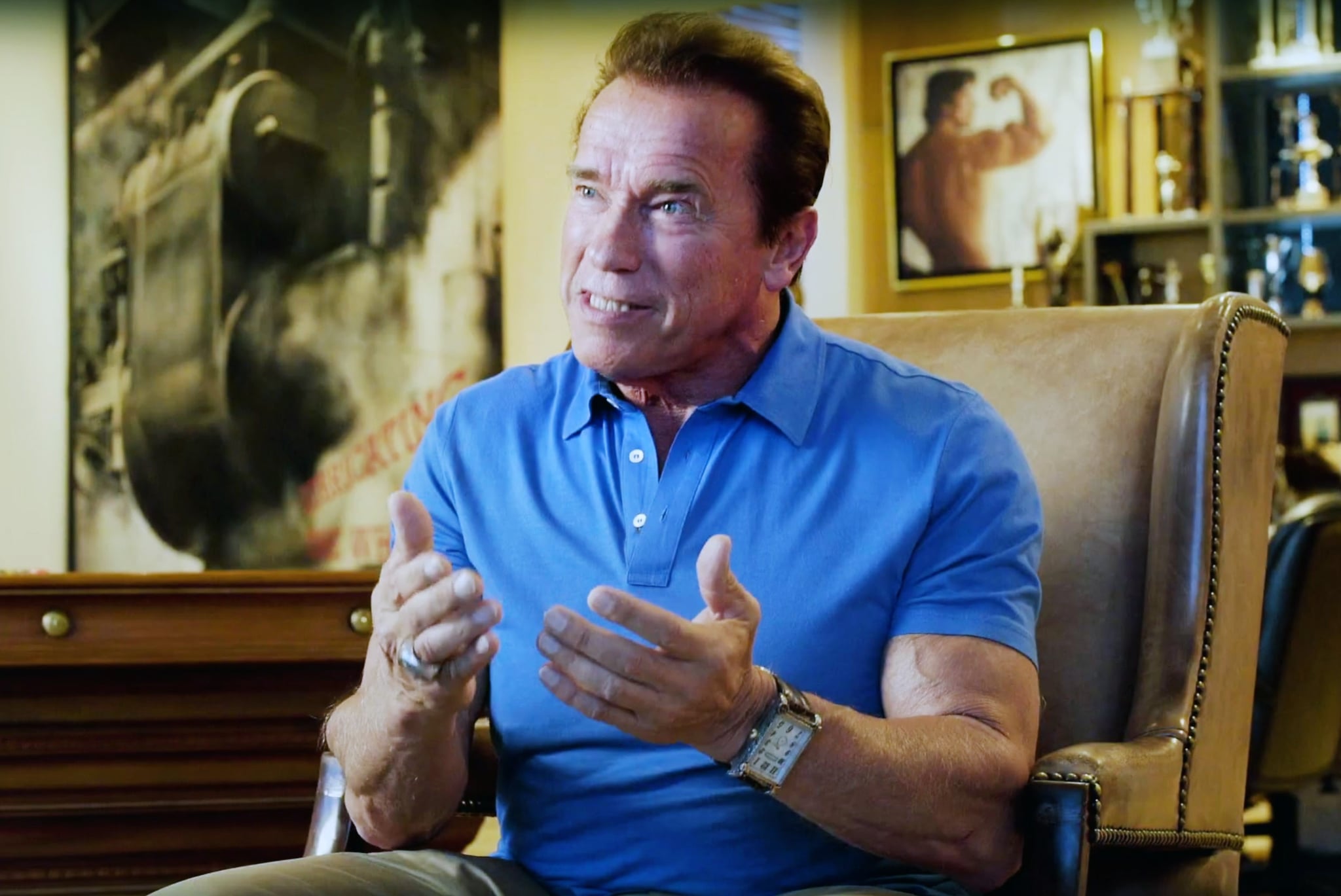 One of the most perpetuated stereotypes in health and wellness is the notion that meat makes you strong. Animal protein has traditionally been associated with masculinity, athleticism, and power — all connections that are challenged by the film The Game Changers, currently streaming on Netflix.
The documentary, directed by Louie Psihoyos and coproduced by Jackie Chan, Arnold Schwarzenegger, and James Cameron, follows former MMA and UFC fighter James Wilks as he explores better ways to fuel and care for his body while recovering from injury. Along the way, we meet several top athletes who have adopted a plant-based diet, including sprinter Morgan Mitchell, cyclist Dotsie Bausch, and Olympic weightlifter Kendrick Farris. Their inclusion directly challenges the idea that plant-based eaters are frail, skinny, and weak — but perhaps no story is more compelling than Schwarzenegger's. He's also plant-based, despite famously delivering the line "You hit like a vegetarian" in the 2013 film Escape Plan.
Curious what you can learn from the doc? Here are a few of the most significant claims made by the film. Just remember that these are based on the data and science collected by the filmmakers, and you should always discuss any significant changes to your diet with a doctor or dietitian first.
1. Plant Protein Is Not Inferior to Animal Protein
Many people avoid cutting out meat entirely because they worry that plant protein simply isn't sufficient to live on, but the experts in The Game Changers explain that most of the animals we consume are herbivores themselves. Consequently, we're eating the protein of an animal that got its protein from plants. The film dives even deeper into the animal-versus-plant debate, claiming that animal protein is marred by its fat content, requiring a person to eat more in order to get the same amount of protein from their diet.
2. You Can Get Calcium From Plants, Too
The documentary once again positions animals as the "middlemen" when it comes to calcium, arguing that it's better to get your calcium directly from the source — plants — than to consume it through dairy products like cow's milk, which may increase the risk of cardiovascular disease. Among the calcium-rich foods highlighted in the film are broccoli, bok choy, and kale.
3. There Are Environmental Reasons to Go Plant-Based
Two of the more shocking claims made in the film: about three-quarters of agricultural land in the world is used for livestock, and meat, egg, fish, and dairy farming account for 83 percent of the world's farmland, while providing only 18 percent of the world's calories. The argument, of course, is that the land and water used to maintain livestock is disproportionate to the nutrients derived from their meat. While the statistics were curated by the filmmakers, many celebrities and everyday folks have gone vegan for this very reason — in an effort to protect the environment.