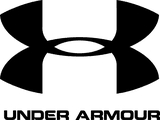 Alongside
Under Armour
, we're highlighting women who are redefining what it means to be an athlete once their college careers come to an end.
Maya Stephens is about as dynamic an athlete as they come. After a college track career representing her alma mater, St. John's University in New York City, Maya has been competing in the name of her home country, Canada in track championships all across the world — most recently at the 2019 IAAF World Relay Championships in Yokohama, Japan, and the IAAF World Championships in Doha, Qatar. Now, she's set her sights on the most coveted prize of all: an Olympic medal. And not even a global pandemic can slow her down.
She views her talent through a holistic lens — when her body and mind aren't in synch, success isn't going to happen. And her track career has been a reflection of that dedication to inner and outer harmony. "Mental strength is the most important part about being an athlete," said Maya. "It's what will get you through your workout and get you to the finish line first. Our brain is like any other muscle — you have to train it in order to strengthen it, and I truly believe that is what separates someone who finished first place from someone who finished last."
As a child, Maya said she was extremely shy and had a hard time coming out of her shell. But track was the key to unlocking her personal power. "I was able to form lifelong friendships that helped me break out of my comfort zone," she said. "Track's impact on my life goes far beyond what I have accomplished athletically. It has given me opportunities I could have never imagined as a child. Because of track, I got the opportunity to leave my hometown of Toronto, Canada and move all the way to New York City by myself."

Track has also forced Maya to confront other aspects of herself that weren't as pleasant, but that helped her grow as a person. "My struggles with my body image began when I first started running track at 15," she said. "I thought in order to be successful, I had to be a certain size. These thoughts resulted in me taking extreme measures to make sure I fit the mold of what I believed a track athlete should look like." Finally in her senior year of college, Maya sought the help of a therapist to work through some of these deep-rooted insecurities.
"This is when I began my self-love journey," said Maya. "I feel like a lot of female athletes struggle with their body image. On the track, we wear very revealing uniforms, and while they are designed to help enhance our performance, they don't leave much to the imagination, and they open us up to all kinds of unwanted attention. The beauty of being an athlete is that there is no blueprint to what we should actually look like. I want every woman to know that athleticism looks different on everybody, and what is most important is our health. Each of us are all unique individuals, and our bodies reflect that."
Though the mental aspect of track is what Maya finds the most challenging about the sport, it's also what she feels is the most liberating. "I always have anxiety before each race but the serenity I feel when I'm running always makes the race fly by," she said. "Building my mental strength and confidence is what has helped me become so successful. Running has given me my confidence, my strength, and the fuel for my fire."

And while the transition from star college athlete to an adult in the big, wide world has definitely been jarring for Maya, she said the struggle has been worth it. "Upon graduating, I decided that I wanted to continue training in New York City with my coach from college," she said. "While I saw success on the track, it was difficult living in New York and all the expenses that came with it." Maya was working several jobs at the same time as training for competitions, which she said took a lot out of her. "I no longer had the safety net of college to fall back on, so I chased my dreams, literally and figuratively, at full speed," she said. "Being an athlete now that I've graduated is really an honor because I know not many people have been blessed to make it to this level."
And now it's time to take her career another step forward as she trains for the 2020 Olympic Trials, now happening in 2021. "[Training for the Olympics] is a humbling and encouraging experience because I know that there are a lot of people fighting for the same spot that I am," she said. "There are days where I am so exhausted but what keeps me motivated is the fact that my competitors are somewhere working for the exact same thing as me, and I refuse to be outworked. Every choice I make today will impact the results of tomorrow. So each day when I get ready to work out, I remind myself that I am capable of achieving my goals as long as I put the work in."

Despite the Olympics being postponed due to COVID-19, Maya is keeping her spirits high and her workouts intense. "When you think about it, what is one more year of training towards something that you've wanted your entire life? Not much!" she said. "My training has changed a lot because there are very few races happening across the world. I am mostly doing base training in order for my body to stay ready for the training that I will be doing once next year's season begins. I have also found solace in nature. I go on two-hour long nature hikes almost every day as a way to stay connected to the environment and myself."
Beyond her daily training schedule, Maya has found the time to be an entrepreneur — in July she launched her company, Moment Beauty Co., a line of all-natural, handmade body scrubs. "I wanted to create something that symbolically and literally helped exfoliate all of those dull feelings away, leaving you glowing and confident," Maya said. "I know what it feels like to not be comfortable in my own skin. And while I couldn't help everyone who has felt the same way personally, I created a product that could help them bring a little self-care and love into their lives."
Shop Maya's Favorites From Under Armour
Credits: Editor: Aviel Kanter; Photos Courtesy of Maya Stephens; Visual Designer: Kelly Millington; Producer: Alex Friedlander