If You're Looking For an Affordable Collagen Powder, Look No Further Than Trader Joe's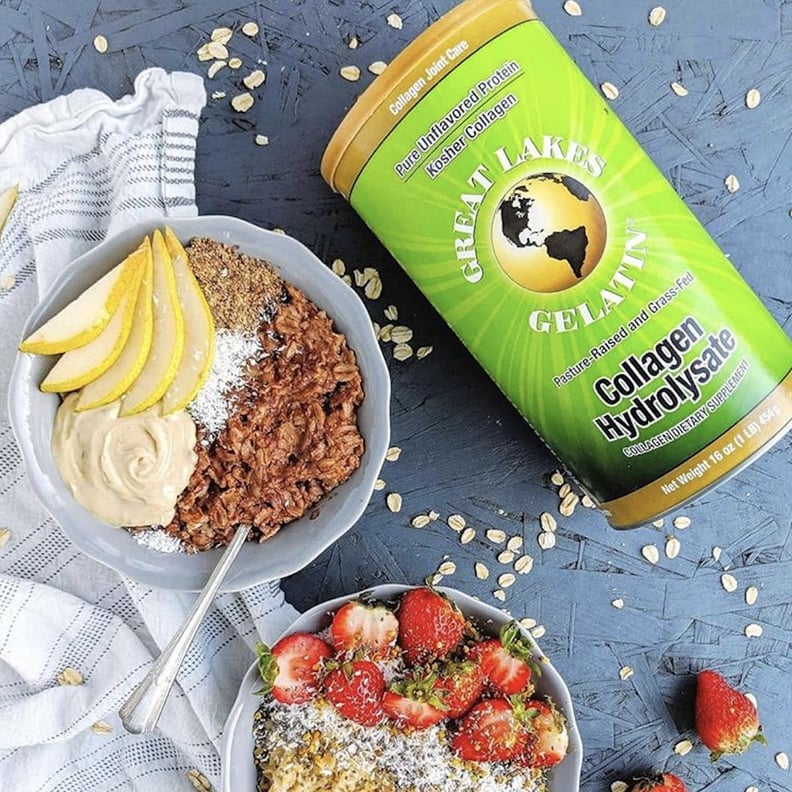 Trader Joe's is home to some of our favorite healthy staples, including low-cal ice cream, keto snacks, and . . . collagen powder? Oh, yes. You can add a jar of this trendy wellness item to your cart for just $10. Taking collagen supplements is part of many people's wellness routines, and benefits include better skin and nails, boosted protein, improved digestion and gut health, and healthy bones and joints.
Rather than selling its own version, Trader Joe's carries a product from Great Lakes Gelatin, a company that's been making collagen and gelatin products for decades. You can find the pasture-raised and grass-fed collagen (reminder: collagen is NOT vegan) in the same Trader Joe's aisle that carries various vitamins, supplements, and probiotics. To consume it, you just mix a couple scoops of the nearly flavorless powder into hot or cold drinks, from green tea to smoothies. Check it out ahead.
Prices and products may vary by Trader Joe's location.
— Additional reporting by Lauren Harano
Trader Joe's Collagen Hydrolysate
Trader Joe's Collagen Hydrolysate
Trader Joe's Collagen Hydrolysate