Try Kickboxing For the First Time Virtually — Here's Why
My First Time Kickboxing Was a Virtual Experience — and Now My YouTube Queue Is Full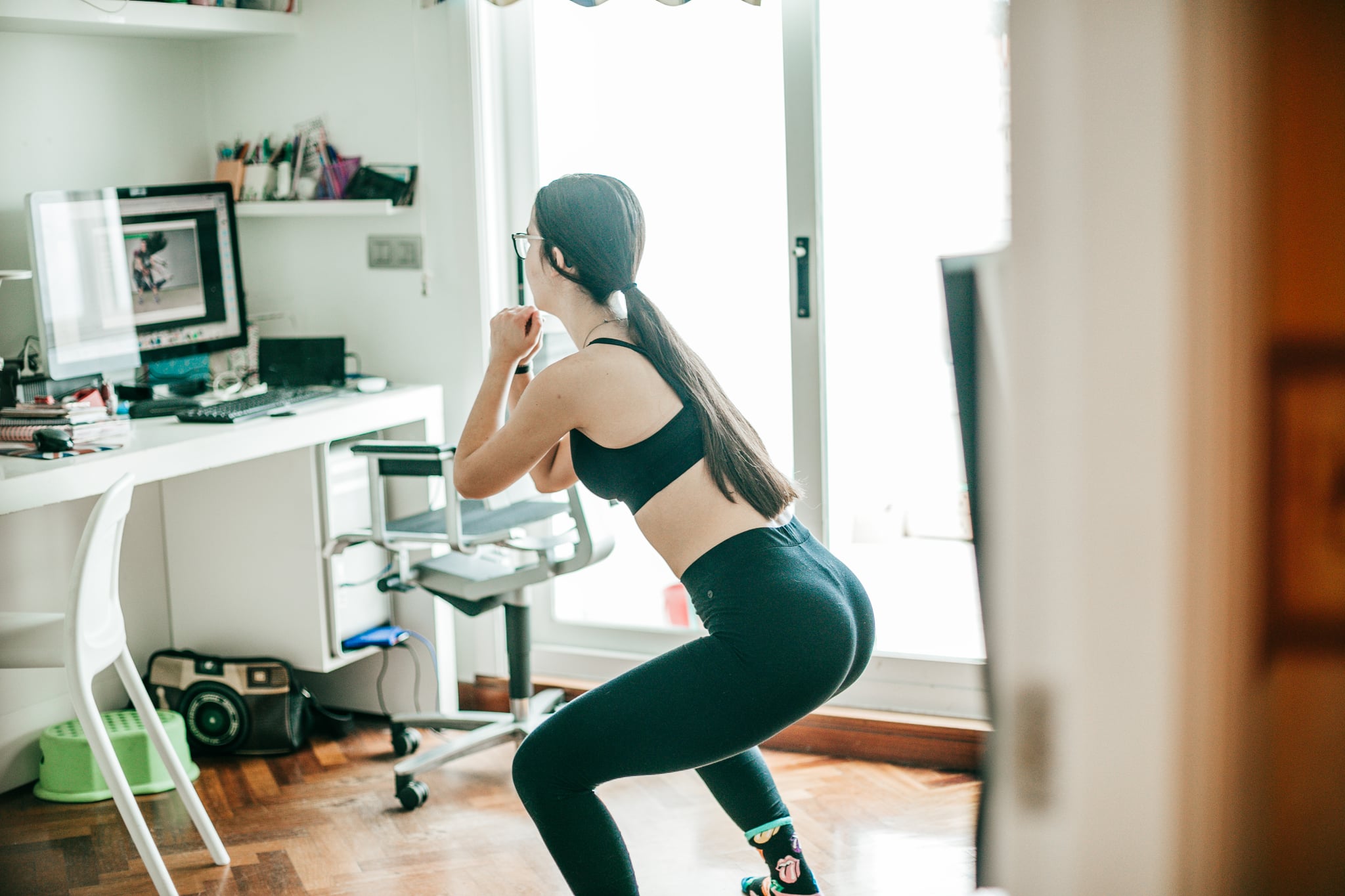 I've always had a million reasons for wanting to try kickboxing: it's high-energy, a fun mix of cardio and strength training, it targets muscles I generally avoid (cough, cough — anything having to do with arms), and, to be honest, its trendy reputation piqued my interest, too.
When gyms shut down, all of those reasons flew out the window. Why would I — someone who has never thrown a punch or kicked without there being a soccer ball in front of me — try kickboxing alone for the first time? I envisioned myself flailing in an empty room with no direction.
So, I shelved my kickboxing plans for a few months, until my home workout routine went stale. If I had figured out how to function from home in just about every other facet of my life, then how bad could a kickboxing class be?
Now I'm the poster child for virtual kickboxing — especially for newbies. My main reason: I had no reservation trying new moves because no one was watching me.
With my Roku's help, I projected POPSUGAR Fitness's 30-Minute No-Equipment Cardio Kickboxing Workout video on my living room TV and followed along as Eliza Shirazi, creator and founder of Kick It by Eliza, led the virtual class.
When it came time for uppercuts, jabs, one-two-punches, and kicks, I studied Shirazi's form (rewinding when needed!) and took to a mirror to practice replicating her technique. As opposed to a class full of strangers on all different levels, I was at liberty to take a step back and adjust my approach to new exercises without fear of judgment.
No, I wasn't able to ask Shirazi questions, but I probably wouldn't have interrupted an in-person class to do so anyway. Plus, she was consistently thorough about explaining each move, which helped a lot.
Despite how it sounds, the class wasn't all stop-and-go; most of the session featured moves I knew well. It took four days for the soreness to fade from all the squats and arm pulses I did, which made me feel accomplished (fitness-wise!) for the first time in months.
The high-intensity class infused kickboxing and dance styles that brought a fun new energy to my fitness routine, too. As I worked through 10 circuits (which made the session super digestible), I targeted ignored muscles and rose to each challenge — it was invigorating.
Clearly, I'm team virtual kickboxing, and my YouTube queue is the best proof. If this post doesn't inspire you to try it, I hope it convinces you to explore something new with the intention of feeling good. You never know what will turn into your next favorite hobby.
Click here for more health and wellness stories, tips, and news.