Vegan Maple Cinnamon Cream Cheese Made With Cashews
5-Minute Vegan Maple Cinnamon Cream Cheese Offers More Protein Than Store-Bought Brands
I'm kind of shocked that a delicious and healthy cream cheese alternative doesn't exist for plant-based eaters. I've tried at least five brands and either they taste really sour or weird, their ingredient list is full of crap, or their nutritional info isn't great — I'm looking for protein, people!
My motto is, if you can't find one, make one! I crafted a simple, easy, delicious vegan cream cheese recipe that offers protein and fiber. It's made with just four ingredients, and yes, I got the raw cashews at Trader Joe's (Would you think otherwise?!).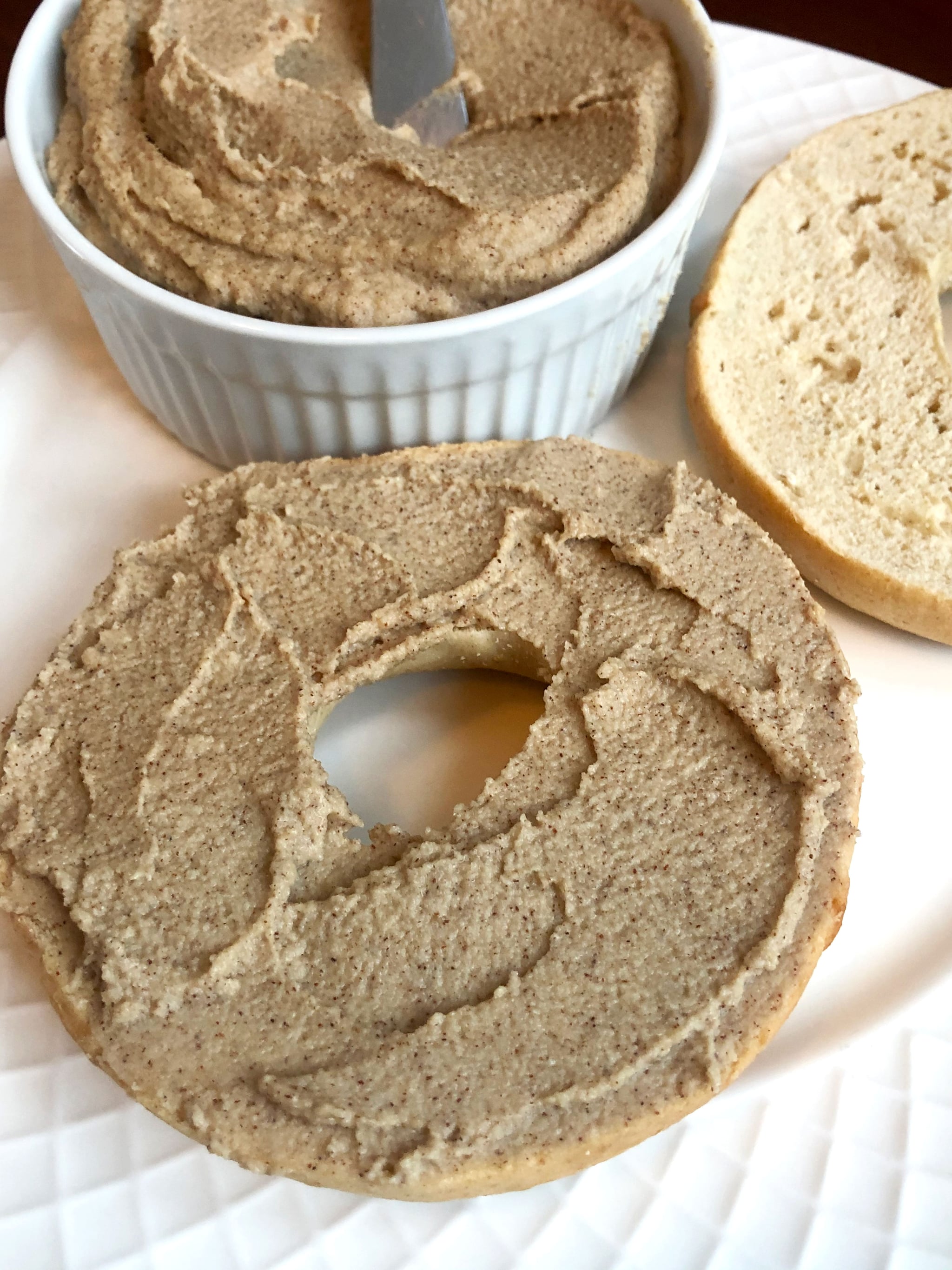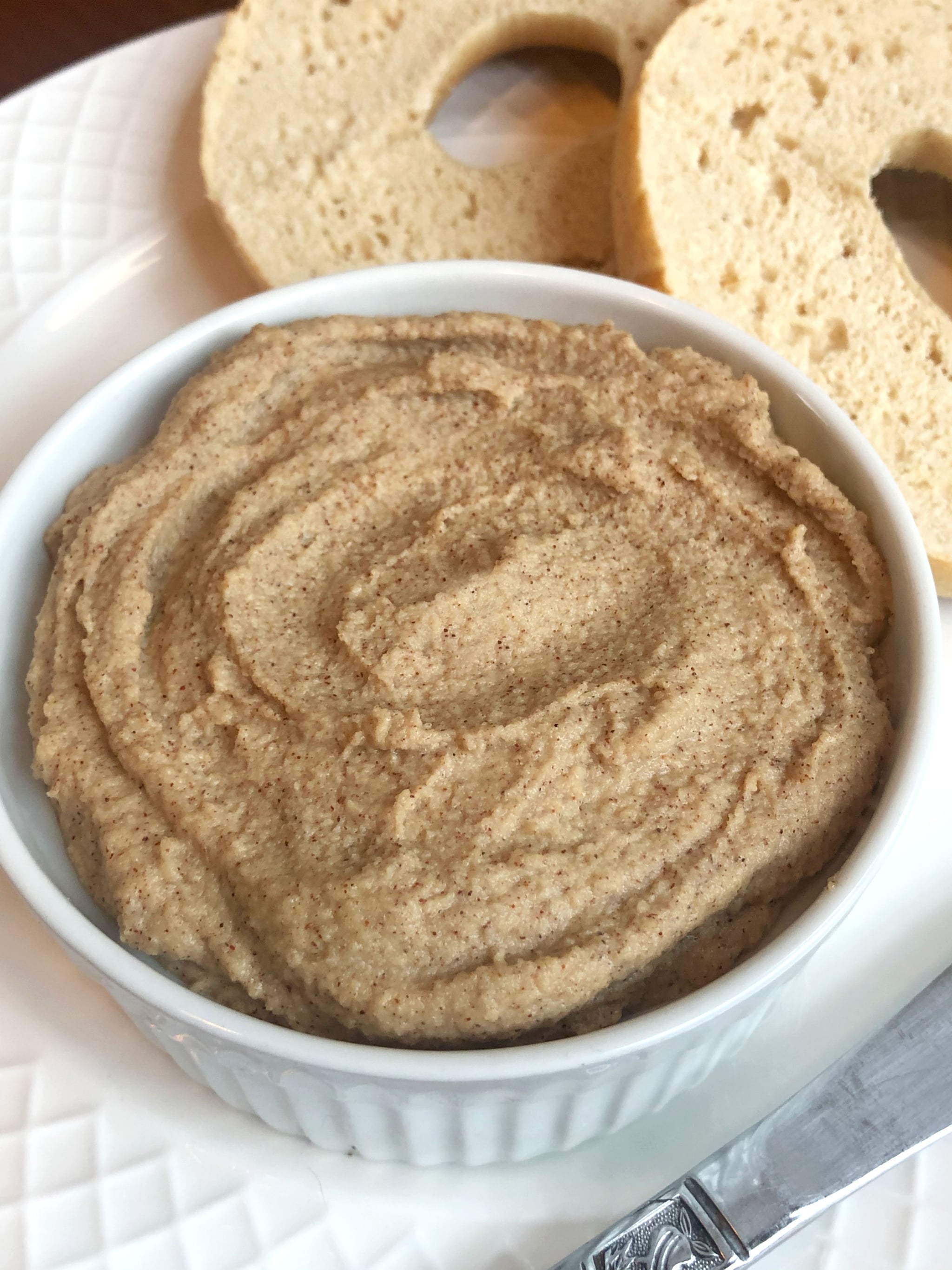 The only hard part about this recipe is remembering to soak the cashews the night before. But once that's done, the next day this recipe takes minutes to make in your high-speed blender or food processor.
Feel free to add more water if you like a thinner consistency. I've also made this with soy milk instead of water, but using water saves calories. Note that this isn't exactly like cream cheese, but it offer the sweet creamy texture I crave that's not just for bagels. Smear it on rice cakes, crackers, toast, stir it in oatmeal, or use it as a fruit dip.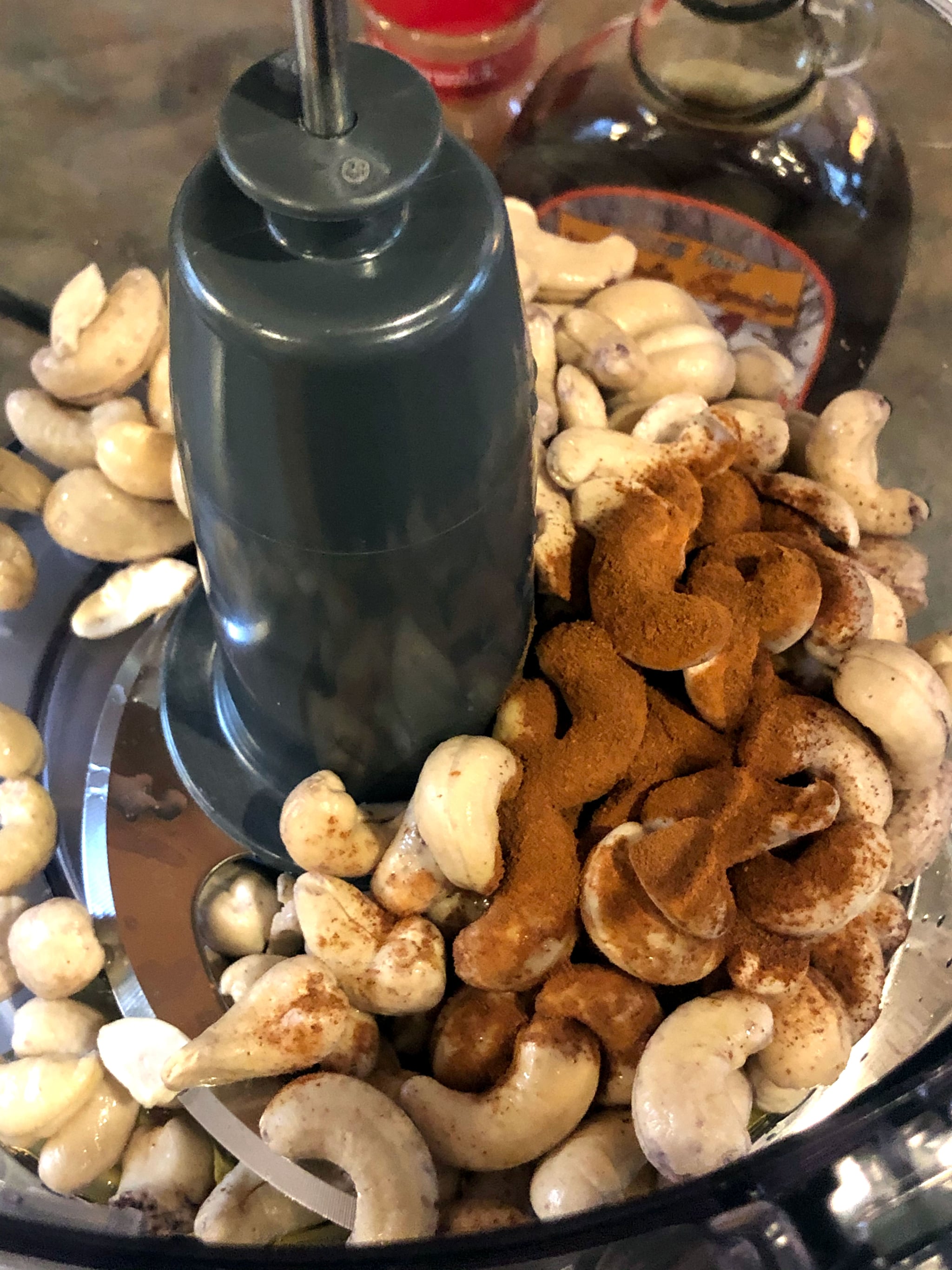 Maple Cinnamon Cream Cheese
From Jenny Sugar, POPSUGAR Fitness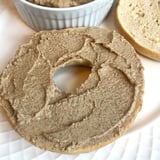 Ingredients
1 1/4 cup raw cashews
2 tablespoons maple syrup
1 1/2 teaspoons cinnamon
1/4 cup water (could add more to make it thinner; could also sub soy milk)
Directions
Place raw cashews in a bowl, cover with filtered water, and soak overnight (eight-to-12 hours).
Drain and rinse the cashews and put them in a high-speed blender or food processor with the maple syrup, cinnamon, and water. Blend until smooth, scraping down the side of the blender or processor if needed — this should take a few minutes.
Enjoy immediately or store in a sealed glass container in the refrigerator.
Here's the nutritional information for one serving: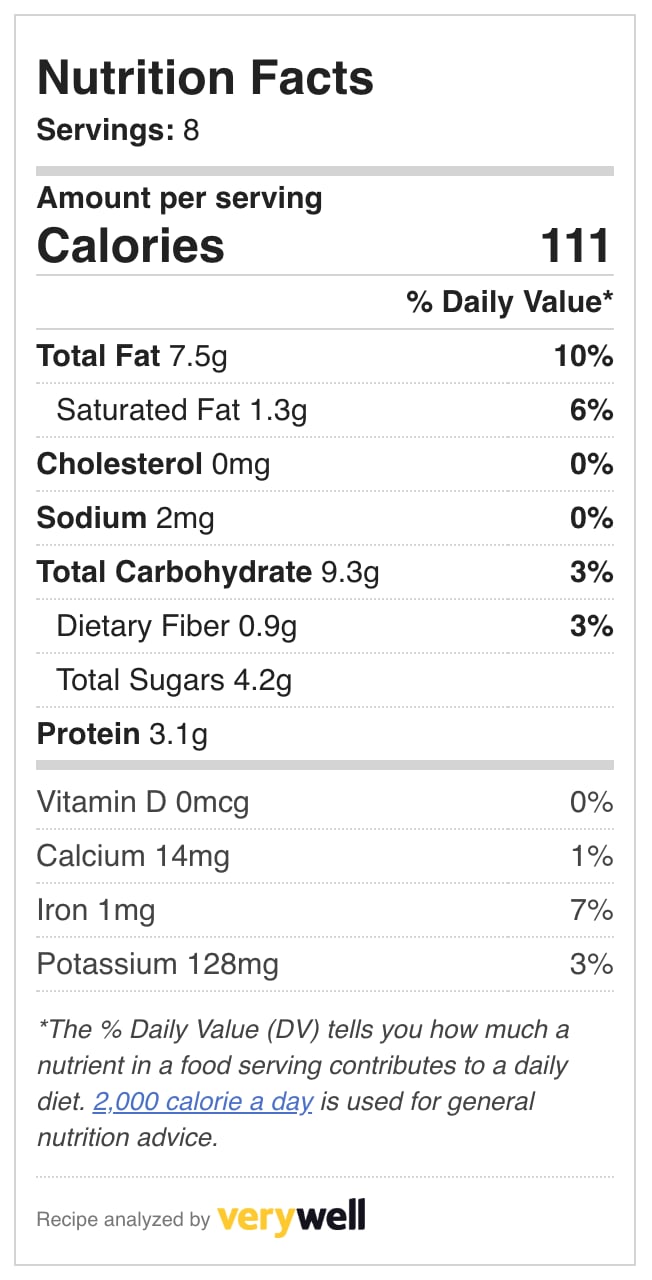 Information
Category

Condiments/Sauces

Yield

8 servings

Prep Time

8 hours

Cook Time

5 minutes

Total Time

8 hours, 4 minutes, 59 seconds
Nutrition
Calories per serving

111