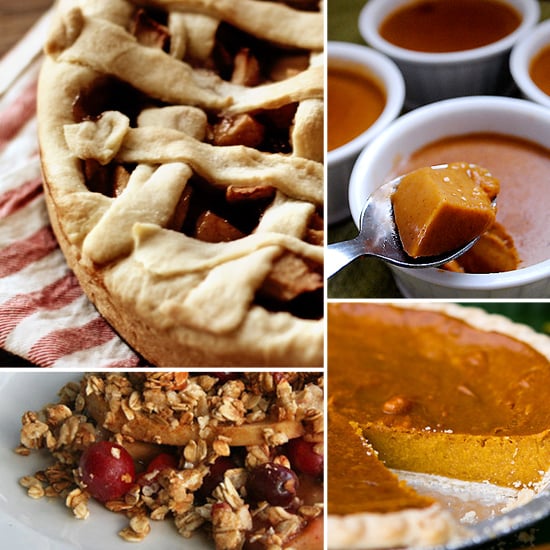 Thanksgiving dinner isn't really over until the dessert spread comes out: pies, pies, and more pies! For a vegan, this can be tricky territory since so many dessert options — especially a flaky crust — are made with eggs, butter, and milk. Treat your vegan friends right this holiday by including a dessert that works with their dietary limitations. Here are nine traditional Thanksgiving dessert recipes that have received a vegan makeover.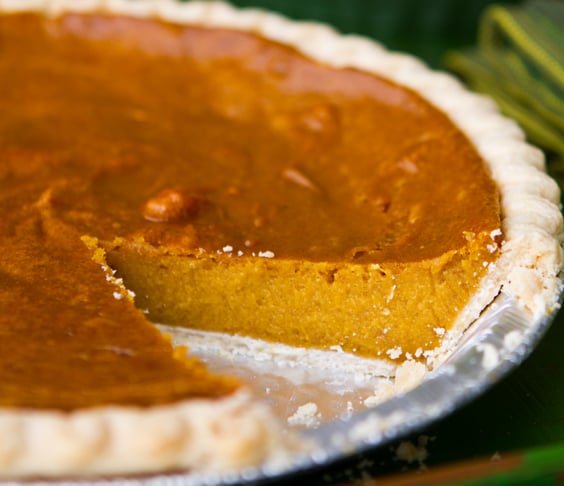 Pumpkin Pie
If you're only going to have one vegan dessert on your Thanksgiving table, make sure it's this recipe for vegan pumpkin pie. Pumpkin pie is the quintessential Thanksgiving dessert after all!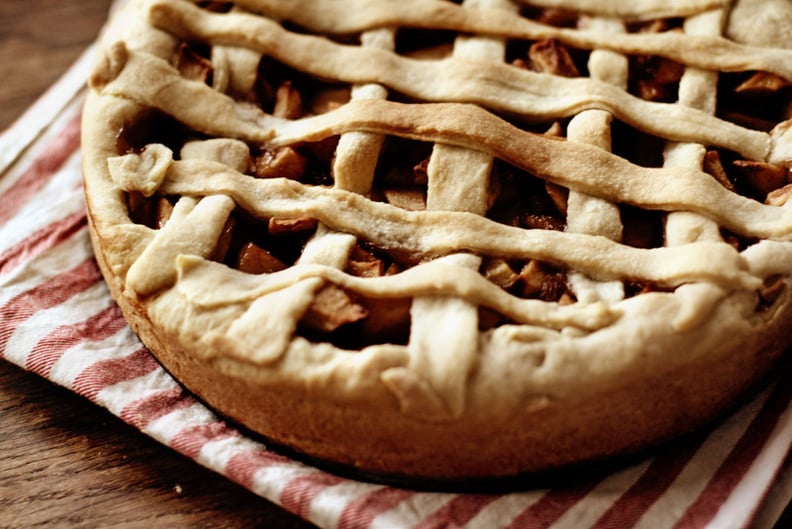 Apple Pie
No Thanksgiving would be complete without a traditional and in-season apple pie. This vegan American apple pie is full of spices that will remind guests of Fall, like cinnamon, nutmeg, and allspice. So delicious, they'll be sure to come back for a second slice!
Pecan Pie
Since Thanksgiving dessert is all about the pies, make sure your spread has a pecan pie, too. This recipe for vegan pecan pie is so delicious, it will probably fool your dairy-friendly friends.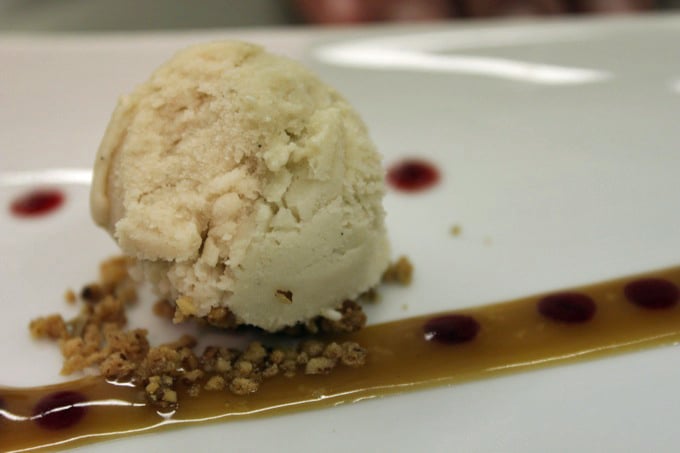 Vanilla Bean Ice Cream
You can't have pie without a little ice cream! Treat your vegan guests to this recipe for cashew cream vanilla bean ice cream. Naturally sweetened with a touch of maple syrup, this ice cream is also great on its own sans pie.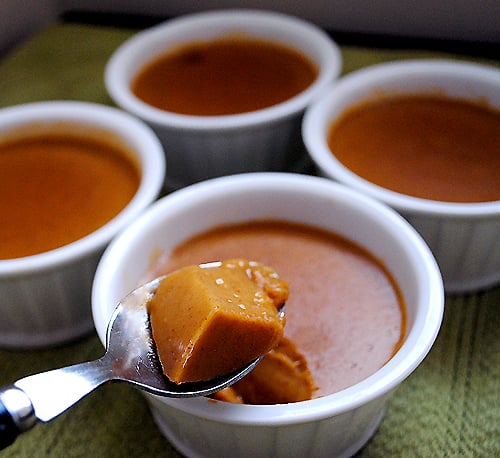 Pumpkin Custard
Who says custard can't be vegan? This vegan pumpkin custard is a cross between crème brulée and traditional pumpkin pie filling, but with a slightly creamier texture. A great alternative for people who don't really dig on pie. (Besides, it's so heavenly that you won't miss the crust!)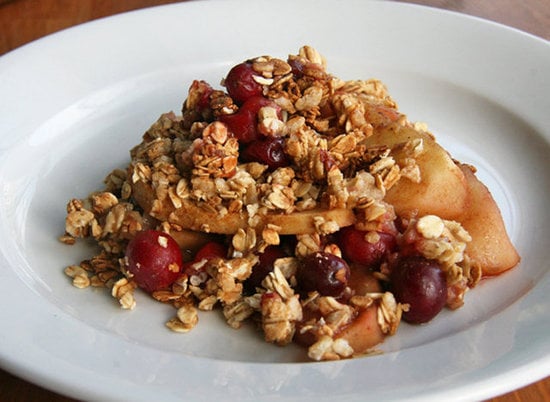 Apple Cranberry Crisp
For a seasonal dessert filled with Fall flavors, crisp topping, and pumpkin pie spice, try this vegan apple crisp. Not only is this recipe dairy-free, but it's also low in fat and high in manganese, an antioxidant that aids in digestion and fatigue — preventing that Turkey Day food coma!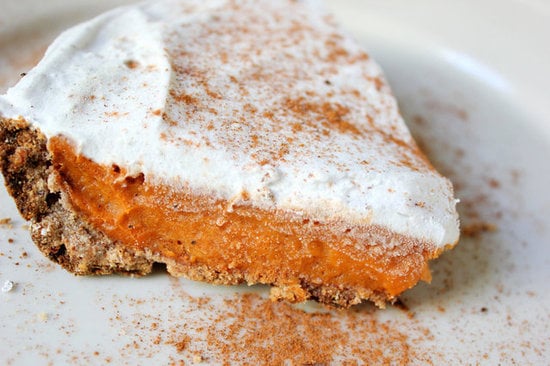 Sweet Potato Pie With Coconut Cream
For a Southern dish that is slightly sweeter than pumpkin pie, make this vegan sweet potato pie. Loaded with nutrients and dairy-free substitutes like coconut oil, this recipe is a lighter twist on the traditional pie without compromising taste.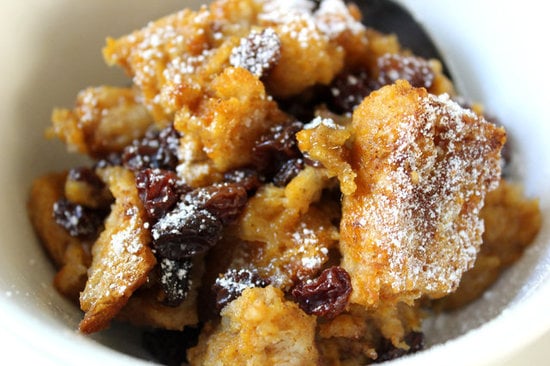 Pumpkin Bread Pudding
If you're looking for a waistline-friendly dessert, we suggest this dairy-free pumpkin bread pudding. This vegan recipe is a cinch to make (just throw all the ingredients into a bowl before baking) and low in calories!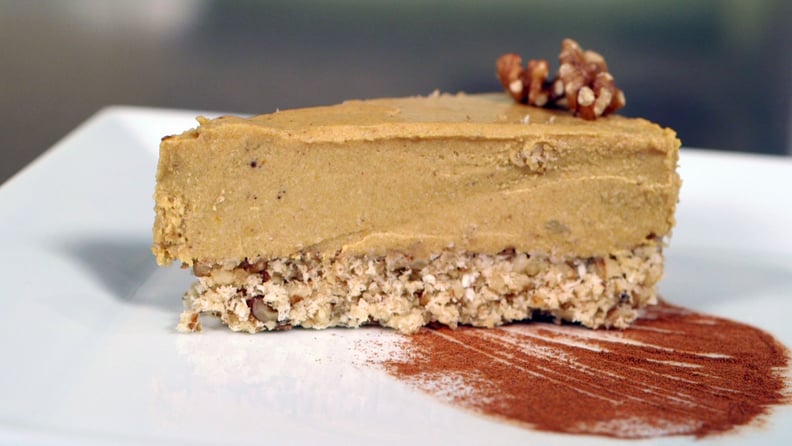 Vegan Pumpkin Cheesecake
If you're vegan or lactose intolerant, try this vegan pumpkin cheesecake. The "cheese" is completely dairy-free, made from cashews, but still full of flavor. With no baking required, it is easy to whip up — just watch this video!
— Additional reporting by Emily Bibb