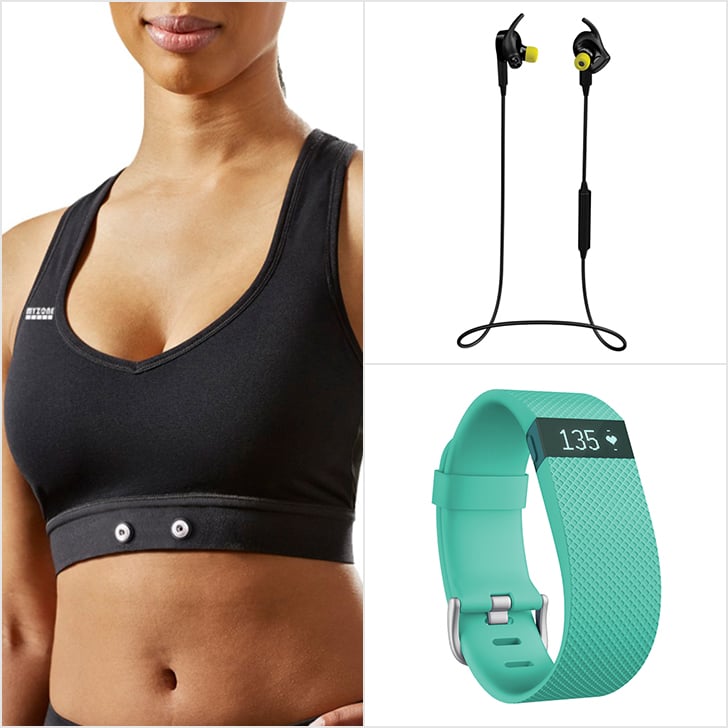 As POPSUGAR editors, we independently select and write about stuff we love and think you'll like too. If you buy a product we have recommended, we may receive affiliate commission, which in turn supports our work.
Before I learned more about heart rate monitors, I assumed they were just for people with heart conditions. Little did I know that they're one of the most accurate ways to log your workout progress and ensure an optimal exercise experience. And there are so many ways to wear an HRM and seamlessly integrate it into everyday fitness. Some reasons a heart rate monitor is so important:
Get more out of your workout. By monitoring your exercise intensity with your HRM, you can see if your workout is vigorous enough to be making a difference.
Prevent overtraining and overexertion. Stay healthy and safe during your workout by managing high heart rates. Similarly, you can monitor your stress and anxiety levels by tracking your heart rate and adjusting your breathing accordingly.
Hit your calorie goals. Based on your heart rate, height, and weight, your monitor and app can track exactly how many calories you're burning with each exercise, yet another quantifiable (and accurate!) way to track progress and reach goals.
So how can you track your heart rate? There are a variety of wearable options: wrist trackers (like Fitbit and Garmin), headphones that track your pulse in your ear, the traditional belt worn around your chest, and sports bras or tank tops. Pick what works best for you, and check out these options for keeping your heart healthy and your workout at just the right intensity.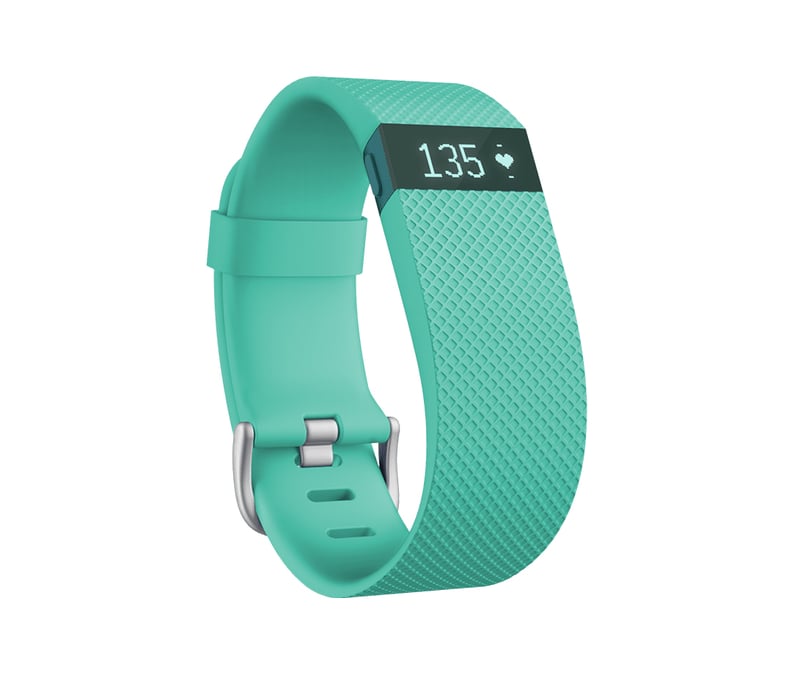 On Your Wrist
Although so much more than just a heart rate monitor, the Fitbit Charge HR ($150) gives you continuous, automatic, wrist-based heart rate and what is called "simplified heart rate zones." This smart tracker is just as easy to wear as a watch (and in fact, it is a watch) and also tracks your sleep, movement, and steps.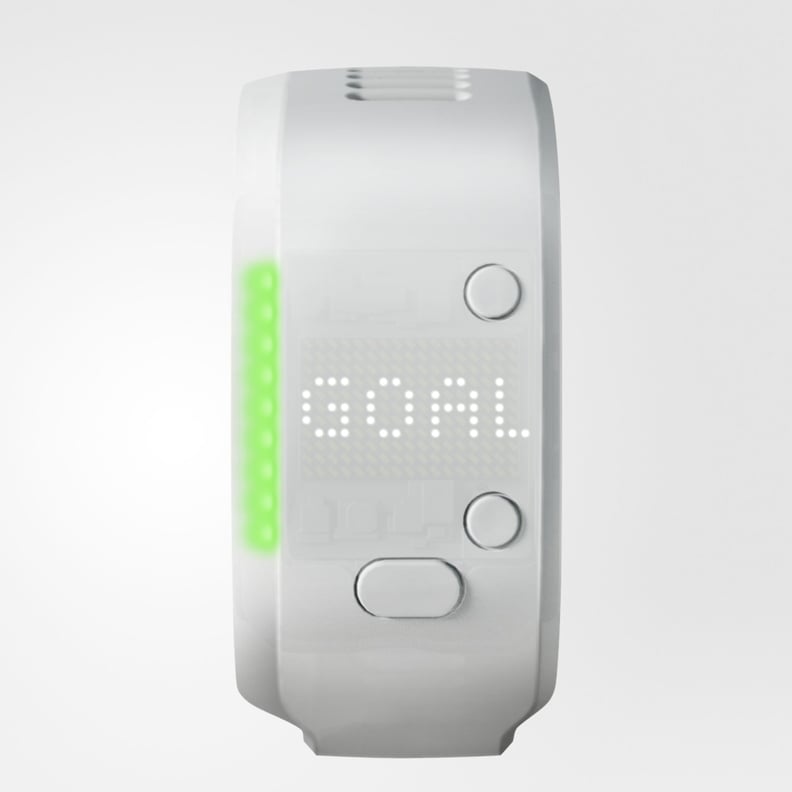 Just like the Fitbit, this Adidas miCoach Fit Smart ($130) gives you your real-time heart rate that you can view right on your wrist. Synced to your Adidas app, you can track your fitness progress, activity, and steps as well.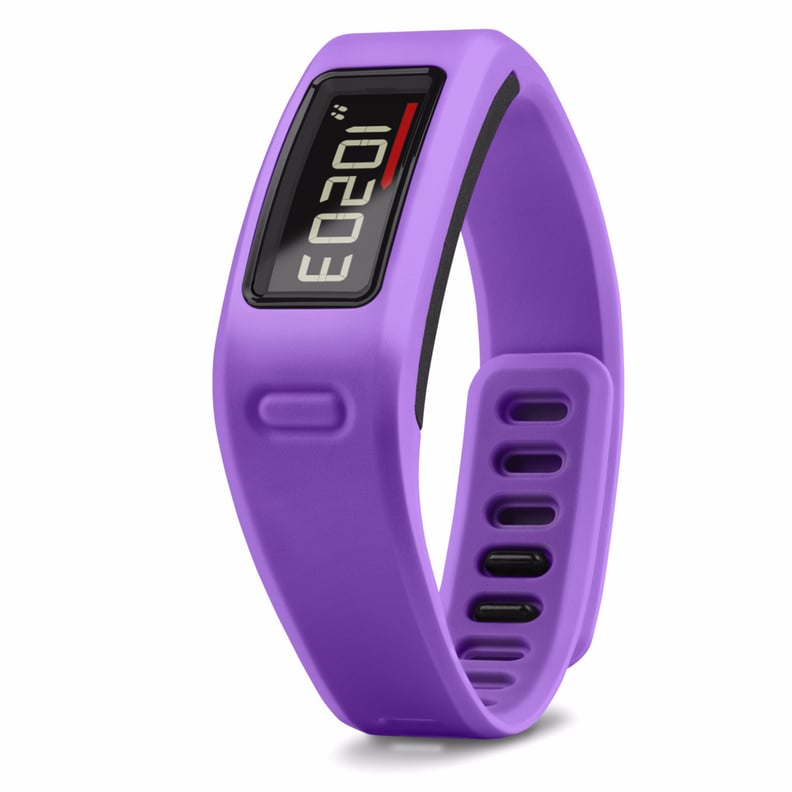 The Garmin Vivofit ($55, originally $80) is an excellent, inexpensive option that also gives you goals, movement reminders, and real-time heart rate information when synced with a chest strap HRM (read: does not read your heart rate from your wrist). The best part? This 24/7 tracker keeps monitoring for you with a full YEAR of battery life.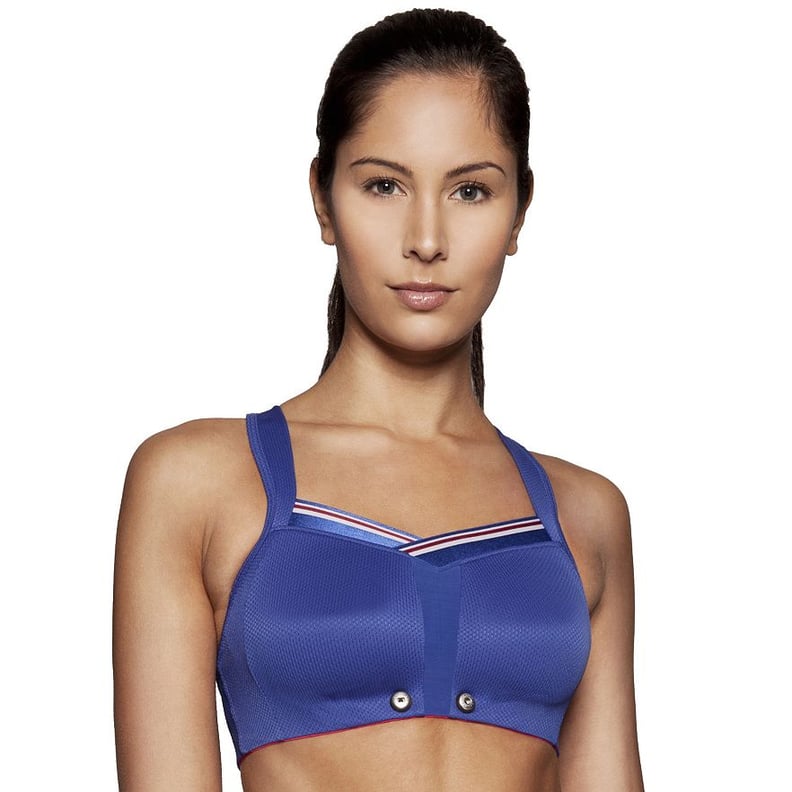 On Your Sports Bra
Not into wearing a watch or band? Track during your workouts with a sports bra, like this Berlei Podium Sports Bra ($75) — monitor sold separately. You can choose a monitor to attach to this bra — or another variety — based on your size and style preference.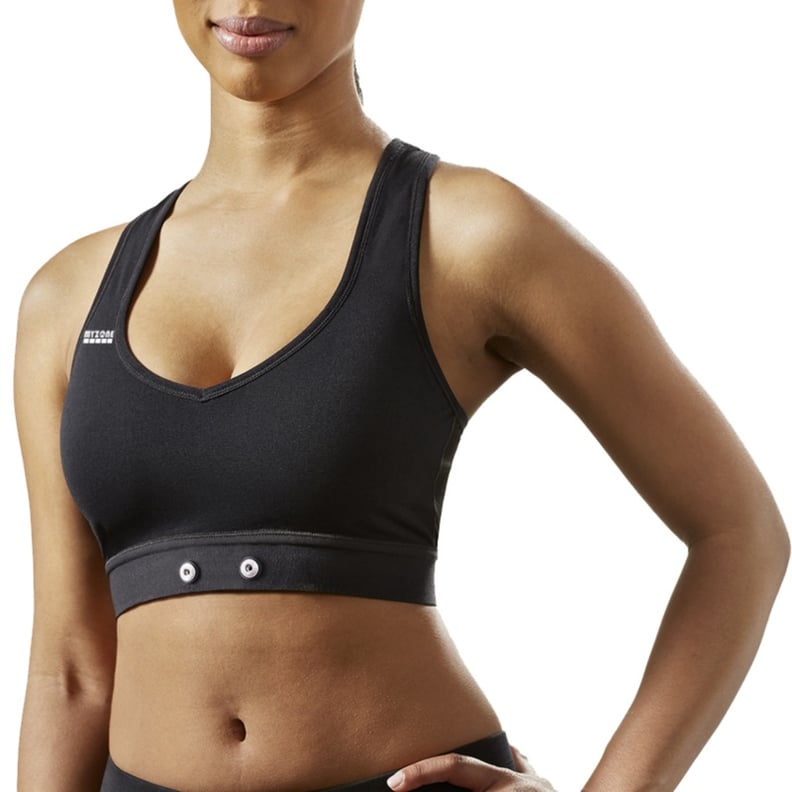 Another option for a seamless wearable experience: the MYZONE Sports Bra ($70). While the monitor is also sold separately, this low-impact bra can attach to the MYZONE MZ-3 module and sync to your phone to give you your fitness data in one place.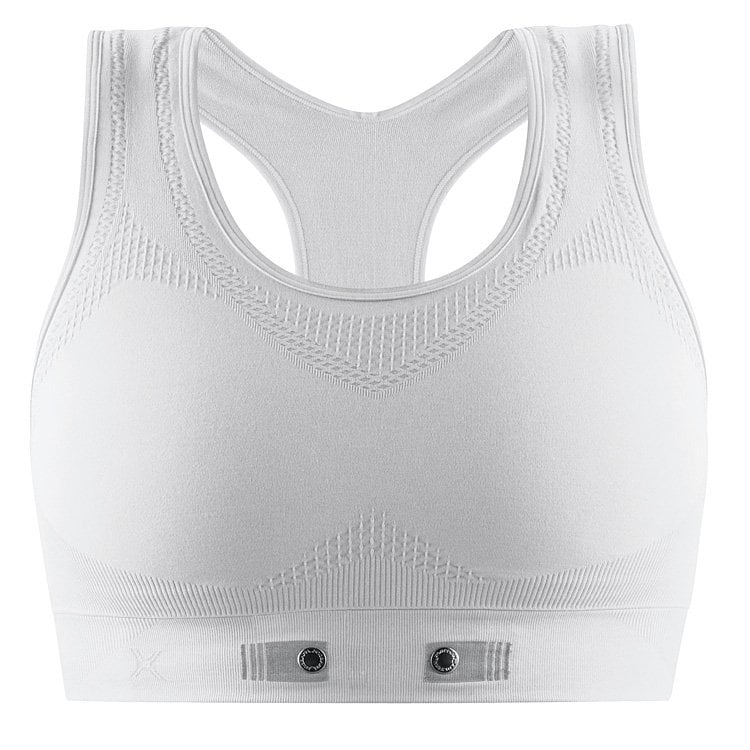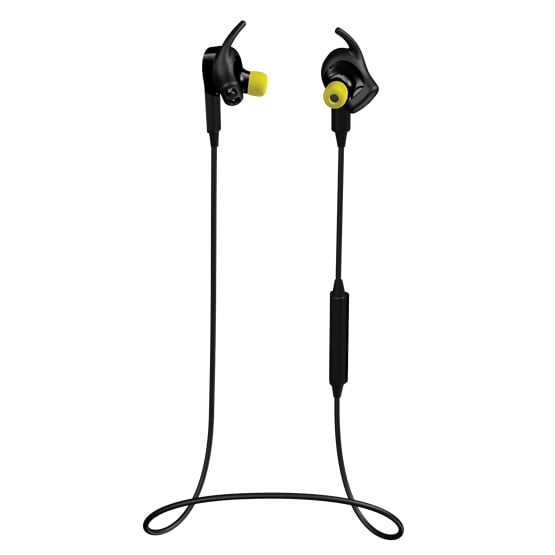 In Your Ears
Don't want the bulk of a clip-on tracker? These Jabra Sport Pulse Wireless Headphones ($200) are one of the most subtle ways you can integrate heart rate tracking into your fitness routine. Integrating the HRM into a product you already use at the gym or on runs, HRM earbuds give you one less thing to worry about when you're working out.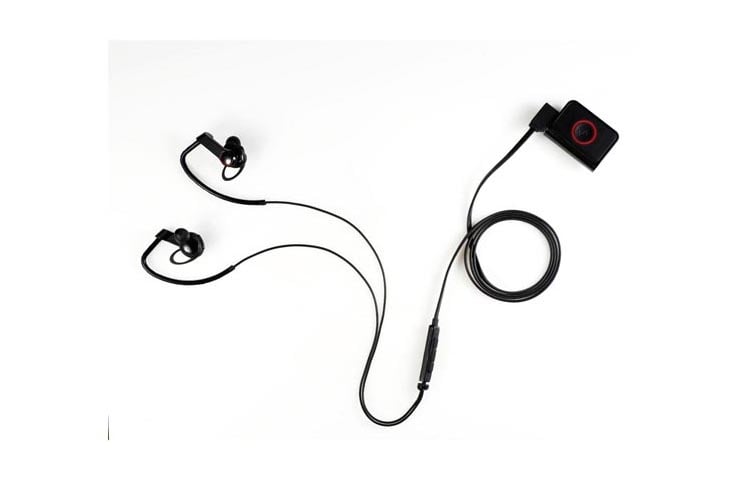 The LG FR74 HRM Earphones ($180) give you real-time information onto your phone screen or via audio, allowing you to know exactly how your body is doing at any given moment — all while listening to your favorite music!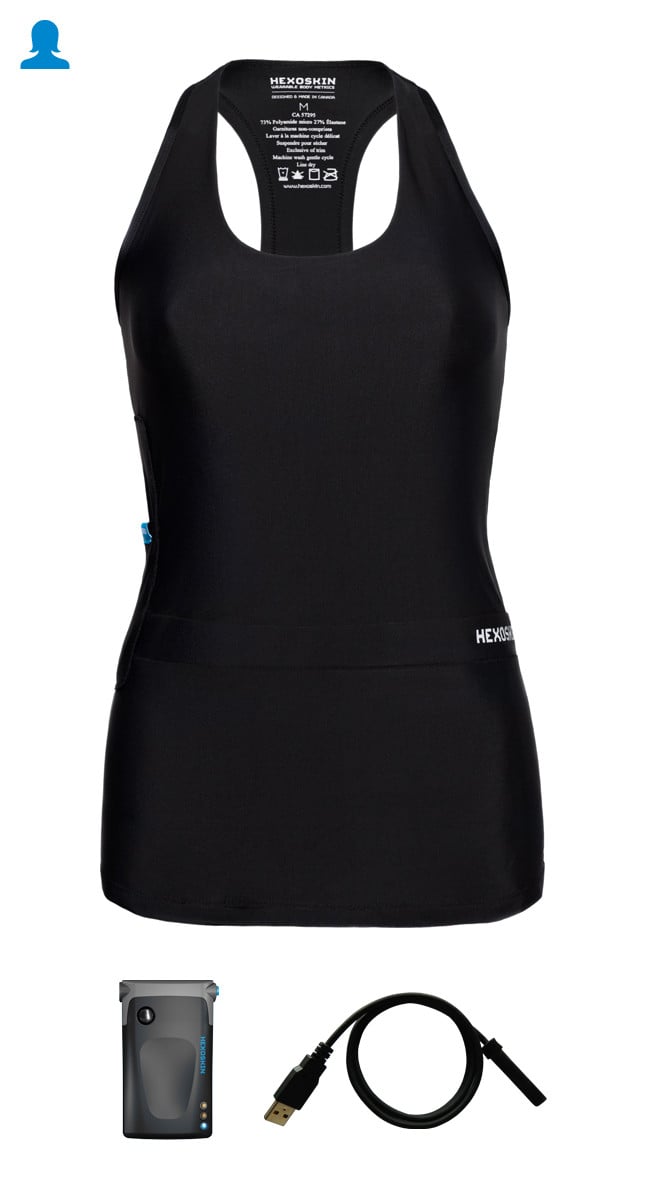 As a Shirt
This Hexoskin Full Kit ($399) is quite the set up — with the package you get the tank (which has a built-in bra) with integrated sensors, the Bluetooth tracker, USB, and app. The app boasts a full "fitness diary" that extends far beyond the heart rate monitoring and offers ECG and HRV info, breathing rate and volume, activity tracking, and sleep.
This NuMetrex Women's Racer Tank ($30, originally $50) is a closer option to the aforementioned sports bras. Offering a clip for the monitor of your choice, this NuMetrex top is compatible with a laundry list of monitors, giving you a bit more flexibility.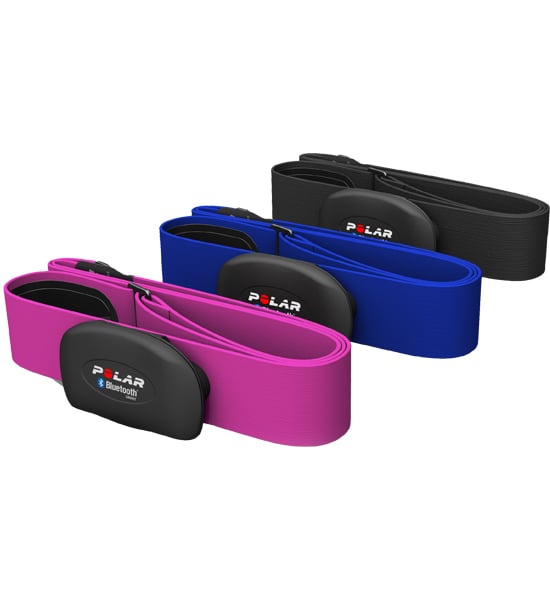 The classic HRM choice is the band you wear around your chest, like this Polar H7 heart rate sensor ($80). Worn separately, you don't have to attach the monitor to your clothes, which means you don't have to wear the same sports bra or top over and over. To read your results, sync with your app, watch, or tracker.