Stretching This Way Before a Workout Can Actually Harm You — Here's What to Do Instead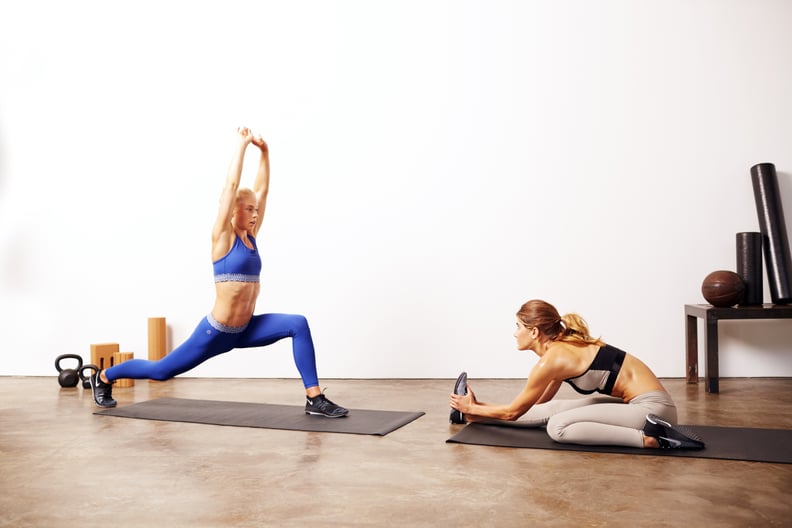 POPSUGAR Photography | Kathryna Hancock
POPSUGAR Photography | Kathryna Hancock
But here's the thing: you still need to warm up the body before exercising. How do you do that? With dynamic stretching, static stretching's more fluid, pre-workout counterpart. "Dynamic stretching is a warmup for explosive movement," Brown told POPSUGAR. "It can be done before any workout, like running, walking, plyometrics, HIIT workouts, and weightlifting."
She described the chief purposes of dynamic stretching: "to get the blood flowing" and "to mimic the activity that you're about to do, to prime the muscles, and warm the body in preparation for that activity," she said.
While you'll use your static, yin stretches for a cooldown, you'll be using dynamic stretching before you exercise to "literally wake up your muscles" and reestablish the brain-body connection, which in turn helps prevent injury and put a stop to "compensation patterns" — your body's way of using the wrong muscles for certain movements (and thus leading to injury yet again).
So remember: fluid, dynamic, motion-mimicking stretches before you work out, and static, long-hold stretches afterward for the cooldown. Cool? Cool.