The Weight of Gold: What Is Lolo Jones Doing in 2020?
The Weight of Gold: Lolo Jones Is Determined to Make It Back to the Olympics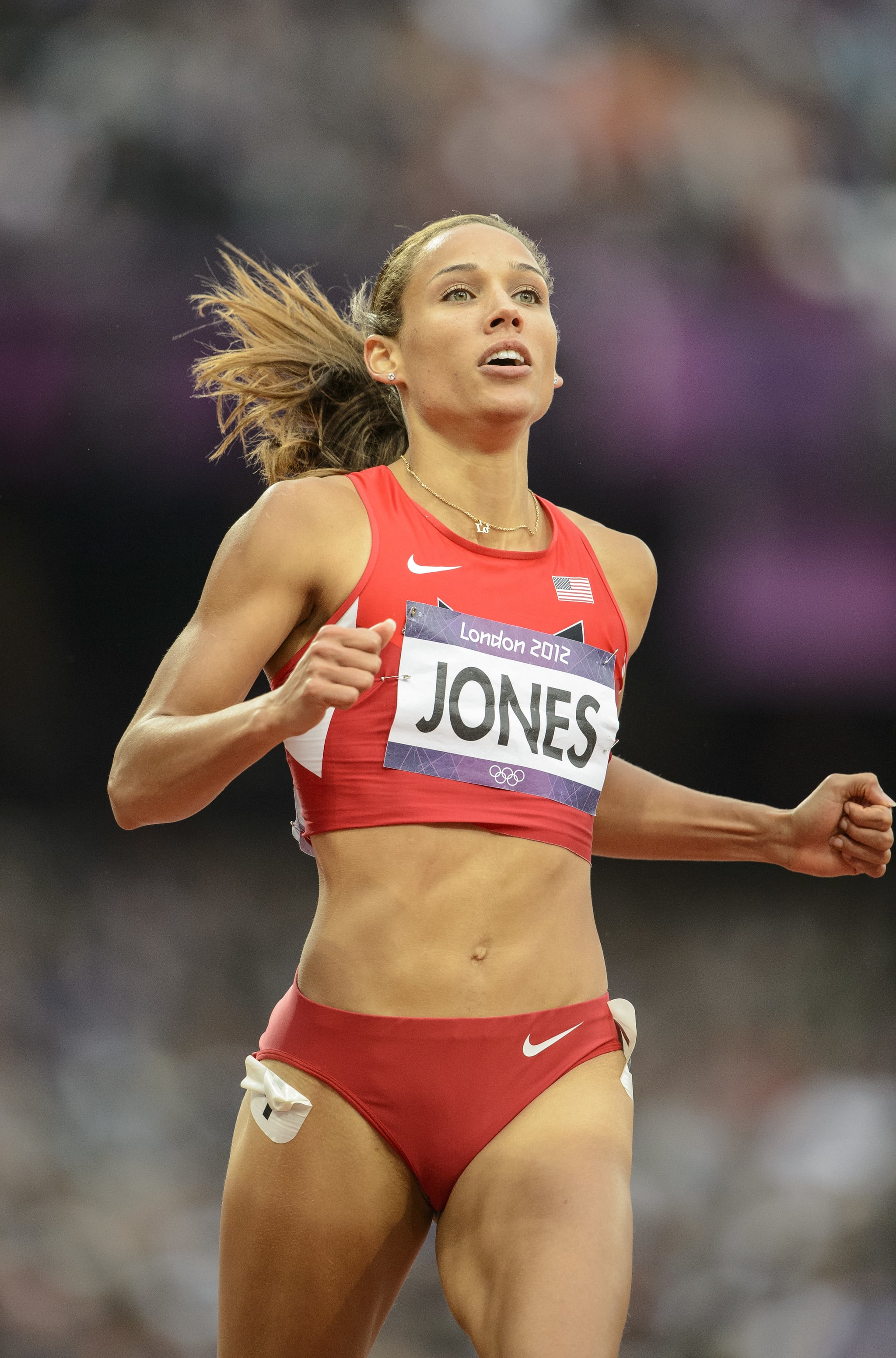 Lolo Jones, who's featured in HBO's new sports documentary The Weight of Gold, is one of the few Olympians to compete in both the Summer and Winter Games. It's a feat just a little more than 100 athletes in the history of the Olympics have achieved out of the thousands who have qualified over the years. For her part, Jones has competed with the best in the world in both track and field and bobsled — and she's not done with the Olympics yet.
Jones made her Olympic debut in the 100m hurdles at the 2008 Summer Games and competed again in 2012, placing seventh and fourth, respectively. She took up bobsledding in an effort to get past her disappointment and ultimately competed with the US Olympic bobsled team at the 2014 Winter Games, placing 11th.
Though she had every intention of continuing her Olympic career in track and field, Jones withdrew from the Olympic trials in 2016 after sustaining an injury earlier in the season. She also didn't make the cut for the 2018 bobsled team, which she said was devastating. "At the end of the day, to make a bobsled team, it's a very subjective process. It's not like track and field where the top three cross the line, and they go," Jones told USA Today at the time. "You can have better results, and I have better results than the girls who are going, but at the end of the day it's a subjective process." She added that she didn't think she'd return to bobsled after that.
Instead, Jones has focused her energy on qualifying in hurdles for the 2020 Olympics — which are now happening in 2021 — in Tokyo. In late 2019, she told FanSided that she was still gunning for a spot on the Olympic team, though she recognizes the challenges of competing against athletes who are much younger. "I'm feeling the aches and pains of basically all the times I've crashed in a bobsled at 90 miles an hour, every hurdle hit I've had," Jones said. "So it's built up, but what's great about it is the fact that I'm super strong and determined to finish out my goals." She added that her ultimate goal is to make the podium — and she's not giving up on that dream yet.