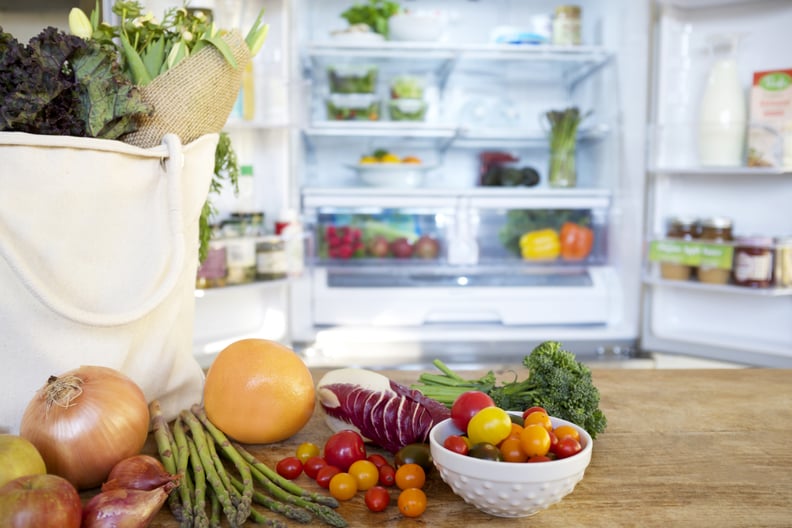 POPSUGAR Photography | Jae Payne
POPSUGAR Photography | Jae Payne
As more and more people are embracing a plant-based diet, they're cutting back on meat and even embracing a full-on vegan diet. Although it's not a new concept, veganism is gaining popularity; in 2017, about six percent of Americans called themselves vegan, while just one percent identified as vegan in 2014.
But if you want to eat a more plant-based diet but don't want to give up meat entirely? Then maybe you should try being a reducetarian. It's a pretty simple concept: a reducetarian is someone who purposefully reduces their consumption of meat and other animal products. This includes red meat, poultry, seafood, dairy, and eggs. Although the reducetarian movement has roots in an environmental cause, a reducetarian doesn't have to have a specific reason for eating less meat.
The term reducetarian was coined by Brian Kateman, who wrote the book The Reducetarian Solution, which contains over 70 essays about how cutting 10 percent or more meat from your diet can help your overall health, the environment, and animals. Brian made reducing the consumption of meat an initiative.
"Reducetarianism is inclusive of vegans (no animal products), vegetarians (no meat), flexitarian or mostly vegetarian (a little bit of meat), semivegetarian (some meat), and anyone else who reduces the amount of animal products in their diet," he told Forbes in 2017.

Being a reducetarian is the conscious goal of reducing the amount of meat and animal products you consume; unlike veganism, it's not an all-or-nothing approach. The reducetarian movement encourages people to cut back just 10 percent of the meat from their diet. It can be as simple as only eating meat for one meal a day, swapping the chicken on your salad for tofu, or having an entire Meatless Monday.
If you're thinking about dipping your toe into veganism or vegetarianism, try being a reducetarian — there are no hard and fast rules, and all the little changes really add up.