Claudia Pechstein Will Be the Oldest Woman Winter Olympian
Speed Skater Claudia Pechstein Is Headed to Her Record Eighth Winter Olympics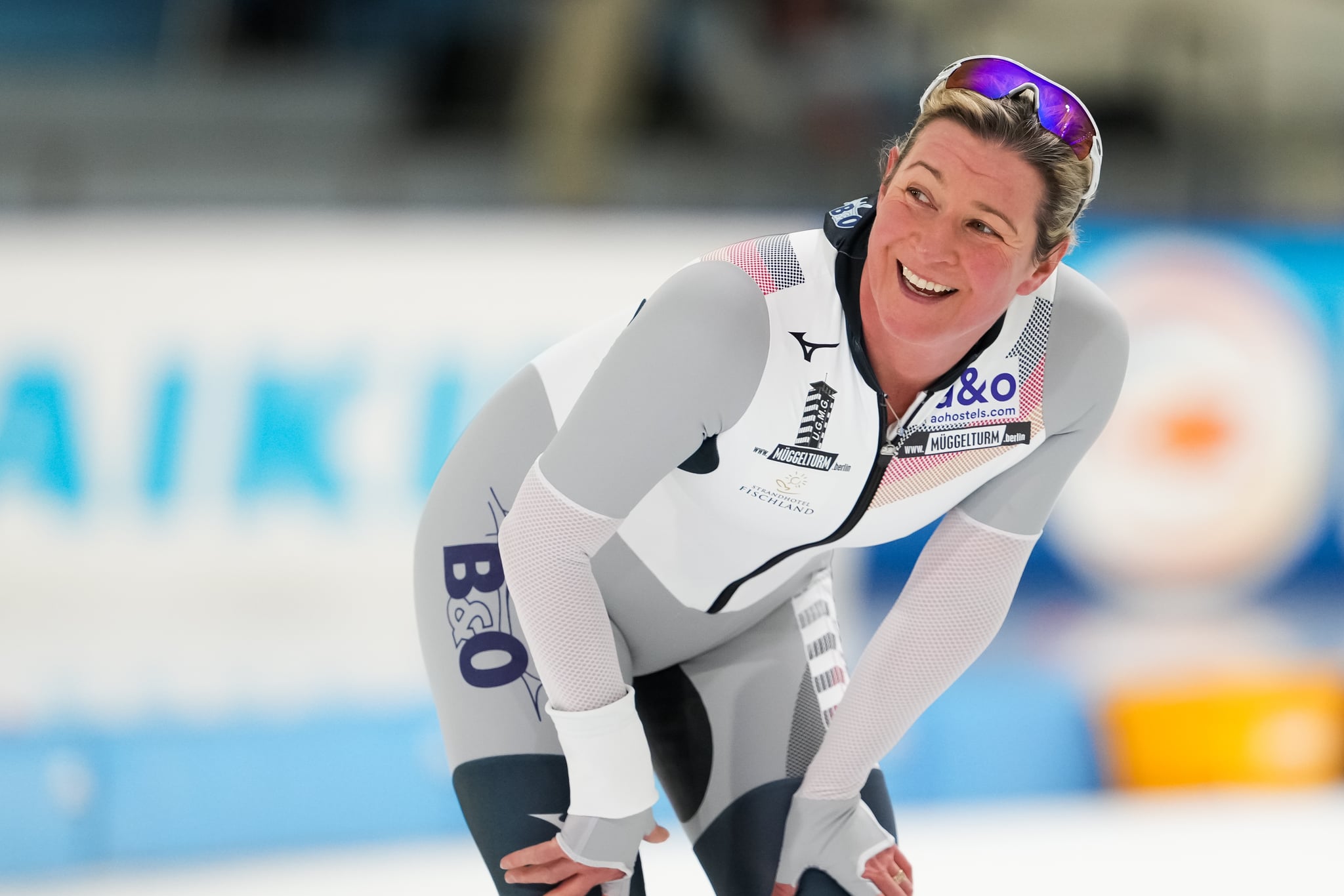 When she takes part in the 2022 Beijing Games, German speed skater Claudia Pechstein, 49, will be the oldest woman ever to compete at a Winter Olympics, NBC Sports reports. She turns 50 on Feb. 22, just two days after the closing ceremony. Pechstein will also be the second person — and only woman — to compete in eight Winter Olympics. She will tie Japanese ski jumper Noriaki Kasai, who, until Pechstein officially races in Beijing, is the only athlete to rack up eight Winter Olympic appearances (Albertville 1992 through PyeongChang 2018).
Pechstein qualified for the mass start event in speed skating (or long-track speed skating). Throughout her Olympic career, beginning with the 1992 Albertville Games, she's won five gold medals and nine medals total, most of which were in the 3,000- and 5,000-meter events.
Pechstein was barred from competing for two years in 2009 due to "irregularly high blood values," according to her Olympic profile. Those levels, The New York Times reports, could have indicated that she took EPO to boost endurance or had a banned blood transfusion. The International Skating Union found the levels to be indicative of doping. She missed the 2010 Vancouver Olympics as a result of the ban and denies to this day having ever used performance-enhancing drugs.
According to the Associated Press, Pechstein, who's called herself "grandma" in the past, says of her record-breaking Olympic appearance, "It's for me more than the gold." On the men's side, the oldest man to compete at a Winter Games was reportedly Swedish curler Carl August Kronlund. He claimed silver at the 1924 Winter Olympics when he was 58 years old and passed away in 1937.
To learn more about the US Olympic hopefuls, visit TeamUSA.org. Watch the Winter Olympics beginning Feb. 3 on NBC.