Why Naomi Osaka Should Be Able to Prioritize Mental Health
The Naomi Osaka Backlash Shows We Still Don't Care About Athletes' Mental Health Like We Should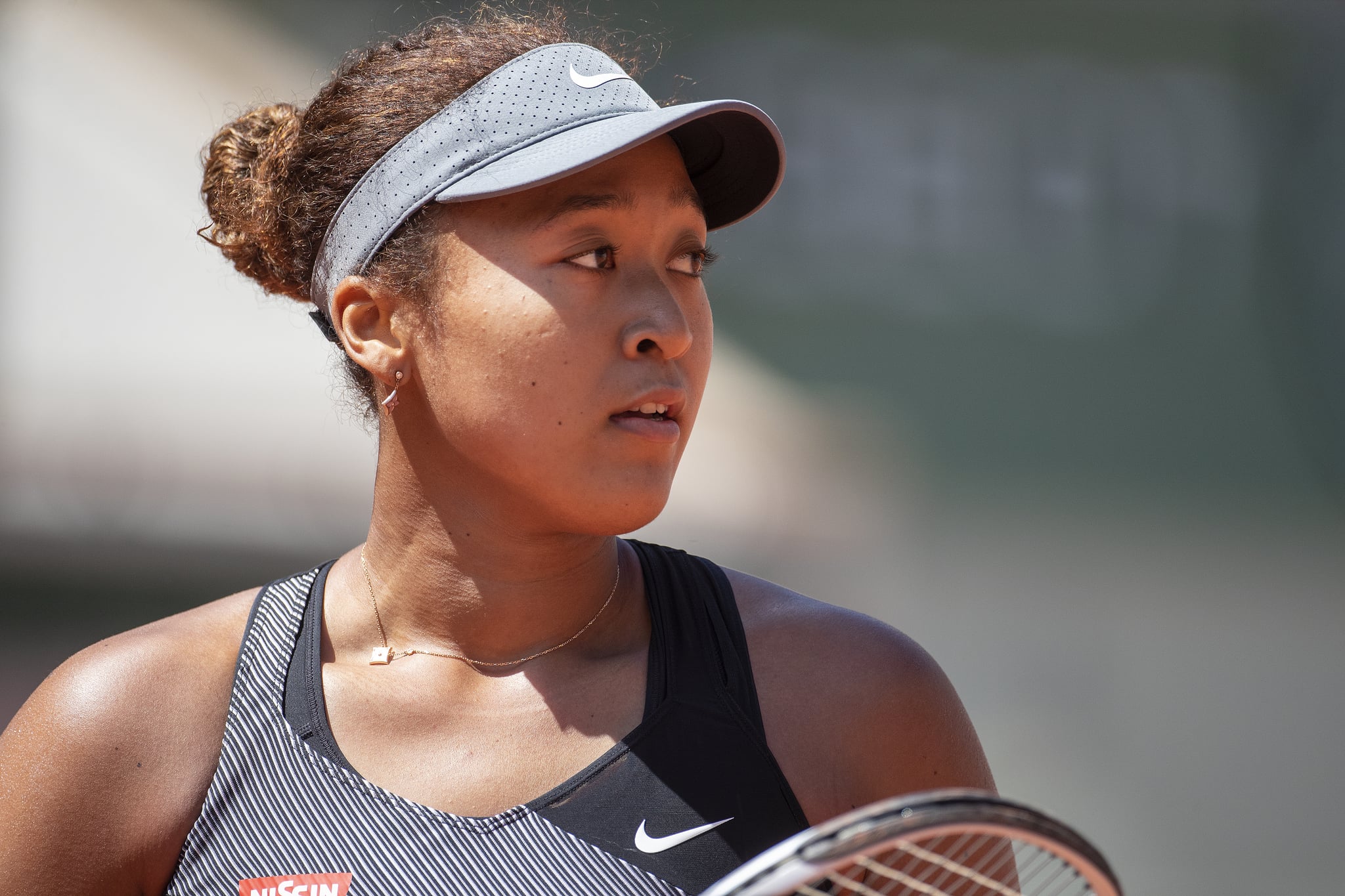 Four days after announcing she would not be speaking to press at the French Open in order to protect her mental health, Naomi Osaka was handed a $15,000 fine and told harsher penalties were on their way should she continue to opt out. Five days after her initial announcement and one day after winning her opening match against Patricia Maria Tig, Osaka withdrew from the tournament altogether. "I think now the best thing for the tournament, the other players and my well-being is that I withdraw so that everyone can get back to focusing on the tennis going on in Paris," Osaka wrote on social media. The No. 2-ranked tennis player in the world said she's dealt with "long bouts of depression" as well as anxiety before speaking to media. Then Osaka, the highest-paid woman athlete in the world, announced she was taking a hiatus.
Predictably, some sportswriters weren't thrilled to lose access to the tennis star. And while dozens of athletes voiced support for Osaka, including Coco Gauff, Simone Biles, and Stephen Curry, others said doing press simply comes with the territory of a professional athlete. "This is what you signed up for," said American Sofia Kenin, according to The New York Times. "This is sport. . . . You just have to somehow manage it." Added two-time Grand Slam champion Victoria Azarenka, "I think it's very important in developing our sport, in promoting our sport."
Naturally, the Women's Tennis Association (WTA) Tour agreed. "Professional athletes have a responsibility to their sport and their fans to speak to the media surrounding their competition, allowing them the opportunity to share their perspective and tell their story," the WTA said last week. Meanwhile, across social media and even in some outlets, people expressed blatant doubt over the legitimacy of Osaka's mental health issues. "It's not the end of the world to do a press conference" was the flavor of many of the comments I saw.
So before we go any further, here's a reminder that random people on Twitter don't get to have a say about your mental health, period. If a postmatch press conference sounds like a walk in the park to you, that's great. It's not up to any of us to decide what it does or doesn't do to Naomi Osaka's mental health. And as far as promoting the sport of tennis, it seems like the most effective way she can do that is by playing her best tennis. If Naomi Osaka (and likely other players) performs best by steering clear of press conferences, maybe the powers that be should take that into account.
That brings me to my favorite argument of them all: "It's part of the job." Let's grant that some press interaction is unavoidable for a professional athlete. It's the postmatch press conferences, which Osaka noted specifically in her posts, that tend to be the most brutal, with mentally and physically drained athletes going through the wringer right after a match. Tennis players don't have teammates or coaches to take the brunt of the blow, either. And this relationship doesn't work for either side if it damages the athlete's mental health; not only could their performance suffer, but it's hard to believe we get the best answers, especially from more introverted athletes like Osaka, in the pressure-cooker environment of a postmatch press conference. No one wins.
And no one's winning today, either, with tennis's brightest young star dropping out of a major tournament and her mental health apparently a matter of public debate. "It's just part of the job" is the equivalent of "But that's how it's always been done," which is usually the last gasp and worst excuse from someone about to lose an argument. Sure, this is the way it's always been done, but if it's not working for one of the best athletes in the world, with dozens of others backing her up, it may be time for things to change. We don't know what that looks like yet, but Osaka herself said she'd help figure it out. What matters is that athletes, just like everyone else, are allowed to prioritize their mental health, and recognizing that rules in the way of that should be reexamined. And to make that possible, everyone needs to come from a place not of judgment — "Suck it up" or "Just do your job" — but of empathy.