Dr. Fauci's Response to Joe Biden's 100-Day Mask Mandate
Dr. Fauci Says Joe Biden's 100-Day Mask Mandate to Reduce COVID-19 Cases Is "a Good Idea"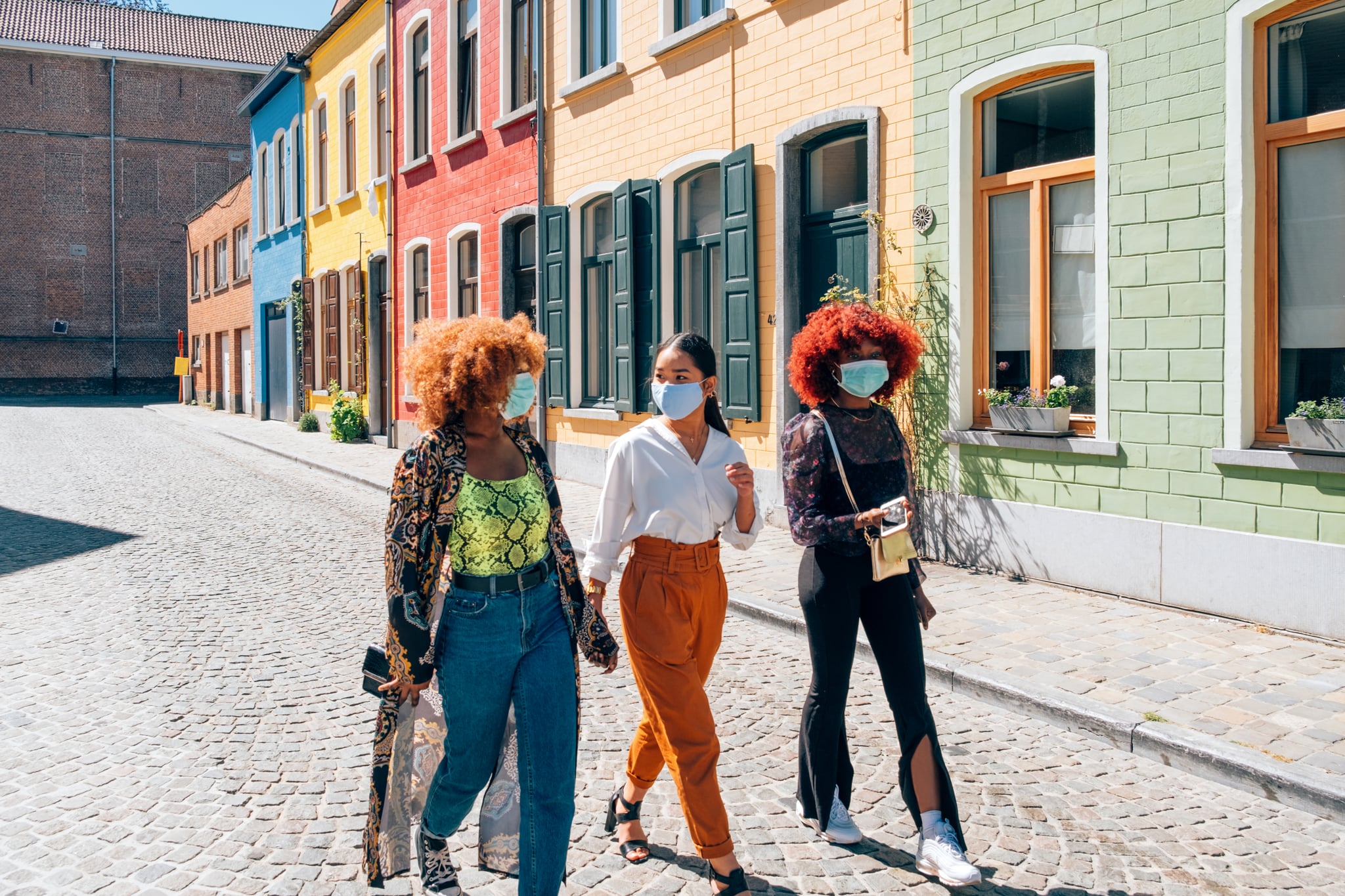 President-elect Joe Biden has outlined how he plans to contain the coronavirus pandemic, and his latest solution to decrease the number of infections and deaths in the US is mandating people wear masks for 100 days once he is in office.
In an exclusive interview with CNN's Jake Tapper, Biden said, "I'm going to ask the public for 100 days to mask. Just 100 days to mask, not forever. 100 days." And by doing so, he believes there will be a significant reduction in COVID-19 cases with masking, vaccinations, and other public health safety measures in place.
Upon inauguration, Biden said he will issue a standing order for masks to be required when in federal buildings, while using public transportation, such as buses and trains, and when traveling on planes. In the interview, Biden also confirmed that he asked Dr. Fauci to stay on as the director of the National Institute of Allergies and Infectious Diseases, a role he has held since Ronald Reagan's administration, in addition to serving as the chief medical advisor for Biden's administration.
In an interview on Dec. 4 with NBC's Savannah Guthrie, Dr. Fauci clarified Biden's statement on wearing masks for 100 days, saying, "He didn't mean it that way. . . . What he wants, he just wants to get — and it's a good idea — uniform." More than likely, it will still be advised people wear masks after the 100-day period, Dr. Fauci continued. Dr. Fauci also confirmed that he agreed to be the chief medical advisor for the Biden administration, "I said 'Yes' right on the spot."