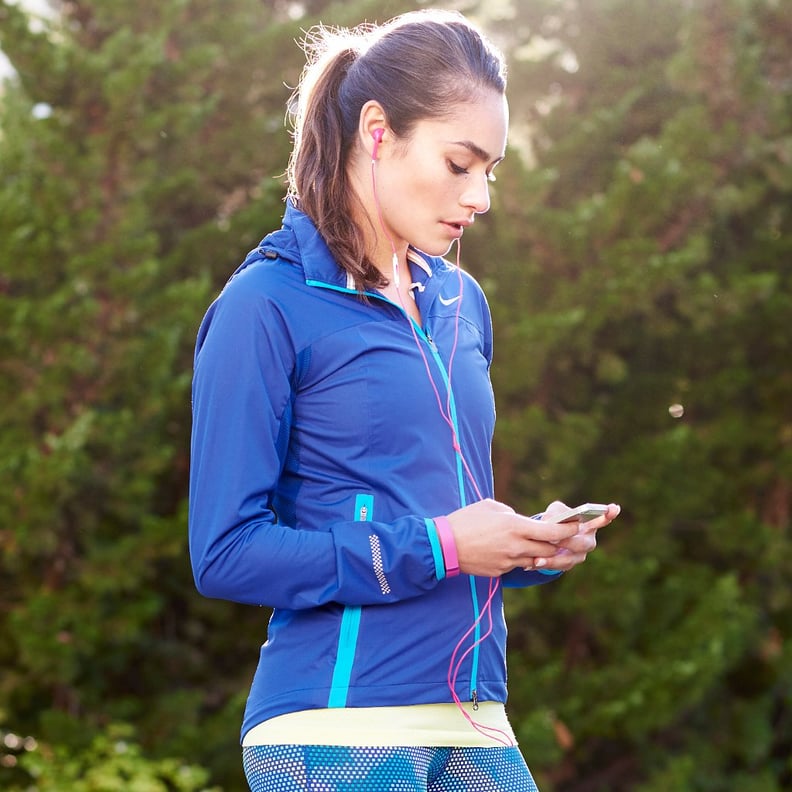 POPSUGAR Photography/Maria Del Rio
POPSUGAR Photography/Maria Del Rio
There's no way around it: working out in the wintertime kind of sucks. It's cold, it's dark, and you're sluggish. Fortunately, we've got 12 really sunny, upbeat songs to bring a big shot of positive energy to your next workout, be it a run, some strength training, or a session on a cardio machine.
Related: How to Make Winter Workouts Happen
"Lost" — Scavenger Hunt
"Open" — Cyril Hahn featuring Ryan Ashley
"Monkey Tree (UK Mix)" — Mother Mother
"Clearest Blue" — CHVRCHES
"Lost and Found (Odesza Remix)" — Pretty Lights
"The Buzz" — Hermitude featuring Big K.R.I.T., Mataya, and Young Tapz
"Working For It" — Zhu, Skrillex, THEY.
"Tidal Wave" — EVVY
"Omen (Dillon Francis Remix)" — Disclosure featuring Sam Smith
"We Belong (Odesza Remix)" — RAC featuring Katie Herzig
"Indian Summer" — Jai Wolf
"Laura Palmer (RAC Mix)" — Bastille
If this mix isn't your speed or style, then check out all our workout playlists here to find something that suits your needs and taste.
Remember, you will need to download the free Spotify software or app to listen to our playlists.