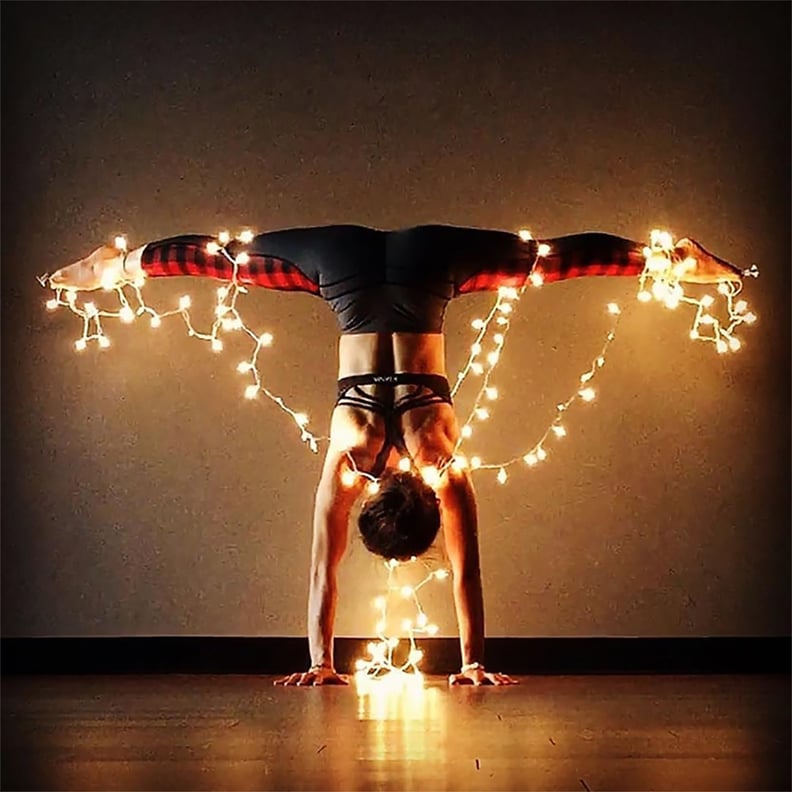 It's time to take your yoga practice and your enthusiasm for holiday festivities to a whole new, mesmerizing level. Grab some twinkly string lights, assume your favorite yoga pose, wrap said lights all around your balanced body (you may need some assistance from a fellow yogi), and boom — you can't get more into the holidays than that!
So mysterious, it's hard to see what she's doing at first glance.
Love the way her hair flows in the dim lights.
This must make her feel strong and energized.
As if backbends weren't gorgeous enough.
Tree pose next to a Christmas tree. Adorable.
The lights must add a little warmth that feels amazing.
Strong, stable, and magnificent.
Take partner yoga to the next level.
Dancer Pose looks even more beautiful lit up.