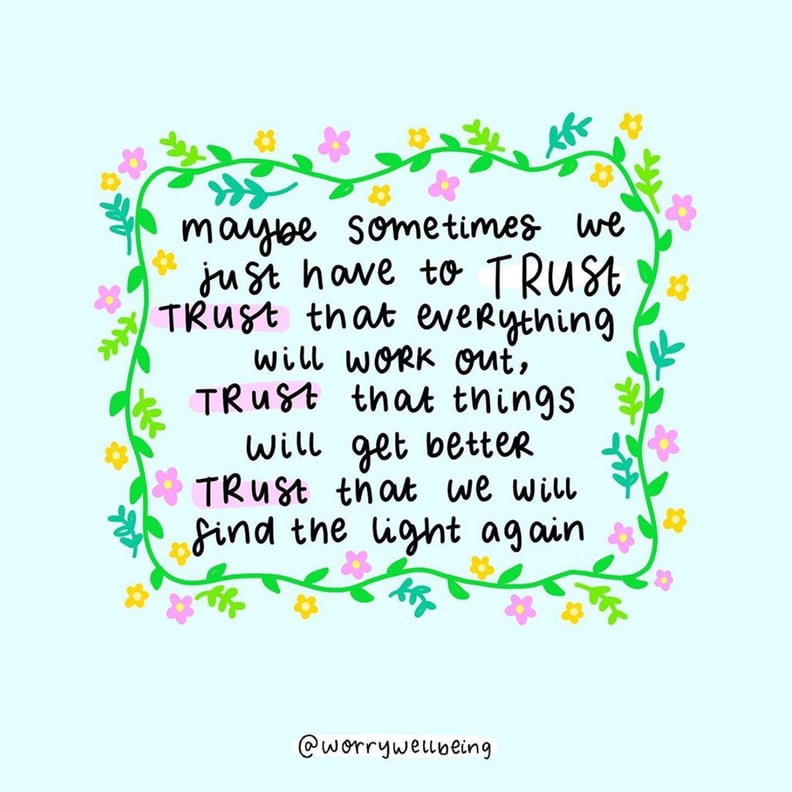 Whether you're coping with anxiety or depression or living with another mental illness, the current state of the world may be putting overwhelming and unique strains on you, which is putting your mental health in danger. You're not alone in how you feel, and it's important to get help and support to help you feel better and keep you safe.
To offer a little hope during these difficult times, check out the Instagram account @worrywellbeing, a series of colorful, honest, and uplifting illustrations about mental health, self-love, and well-being. The artist named Ruby created the account in September 2019 while going through a difficult time with her mental health, and she hopes her art can offer help to others who are living with mental health issues.
Here is some of the art she's created, and if you love these pieces, prints and stickers are available to purchase on her Etsy account. They are affordable and have messages that may offer the support and hope you need.