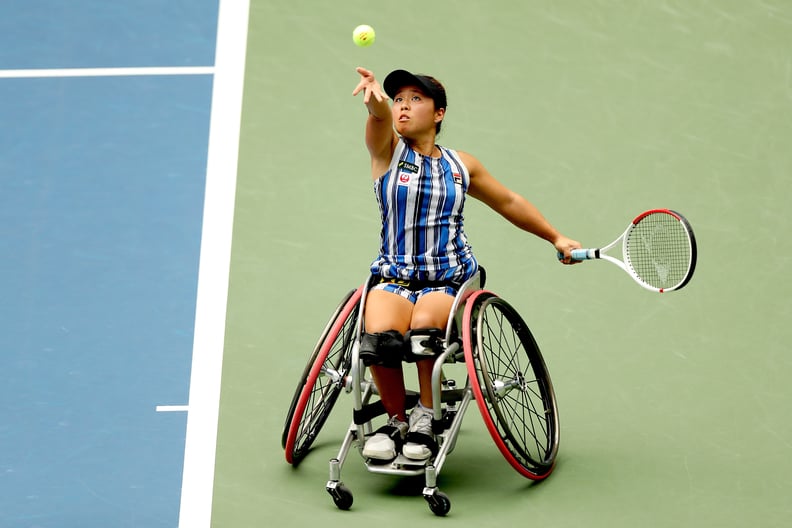 Yui Kamiji is headed to the women's wheelchair tennis finals at the 2020 US Open, but it'll hardly be the Japanese athlete's first time on a big stage. At just 26, Kamiji has already won seven Grand Slams in singles and another 15 in doubles, alongside success at the Paralympic Games. However, she hasn't won at the US Open since 2017, making her match against defending champ Diede de Groot a must-watch. So what else should you know about Kamiji? Keep reading for the essential facts on this talented wheelchair tennis player.
01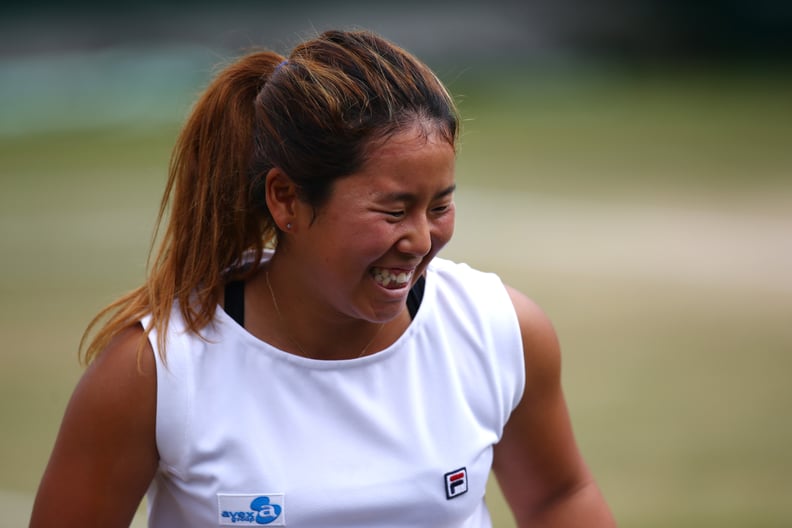 She Started Playing Wheelchair Tennis at Age 11
Kamiji was born with spina bifida, "but we raised her the same way as her sister," said Kamiji's mother, Yoshimi, in an interview with Japanese TV station WOWOW. Kamiji got started in the sport at age 11 after her sister started playing tennis. "I was excited I could play with her on a wheelchair," Kamiji said. Three years later, she had won a national title.
02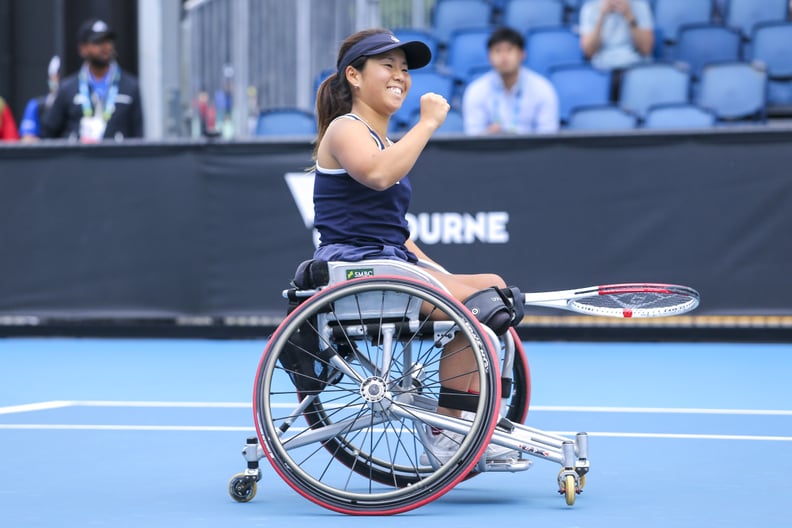 She's Ranked No. 2 in the World in 2020
Fast forward to 2020, and Kamiji is ranked number two in the world. That would make her the favorite in just about any matchup, except the one taking place in the US Open Finals; de Groot, her opponent, is the world number one. Kamiji has also held the number one spot, having ascended there in 2014 at age 20.
03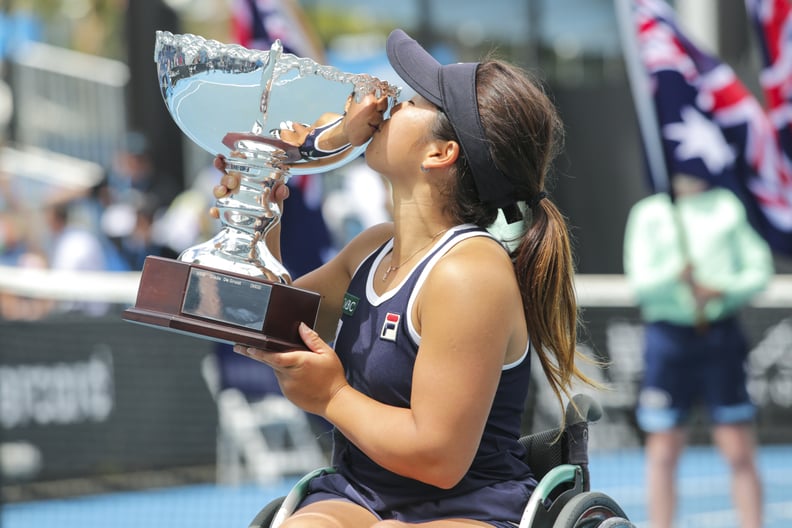 She Was the First Non-Dutchwoman to Win the Masters Title
Kamiji is a trailblazer in the sport of wheelchair tennis, becoming the first non-Dutchwoman to claim the Masters title when she won the NEC Wheelchair Tennis Masters in 2013. "It's been a great season," Kamiji said at the time. "I won my first Super Series and Masters titles and reached my highest ranking position. I look forward to playing the next season and hopefully winning a Grand Slam title." Spoiler alert: she did, winning the French Open and the U.S. Open in 2014.
04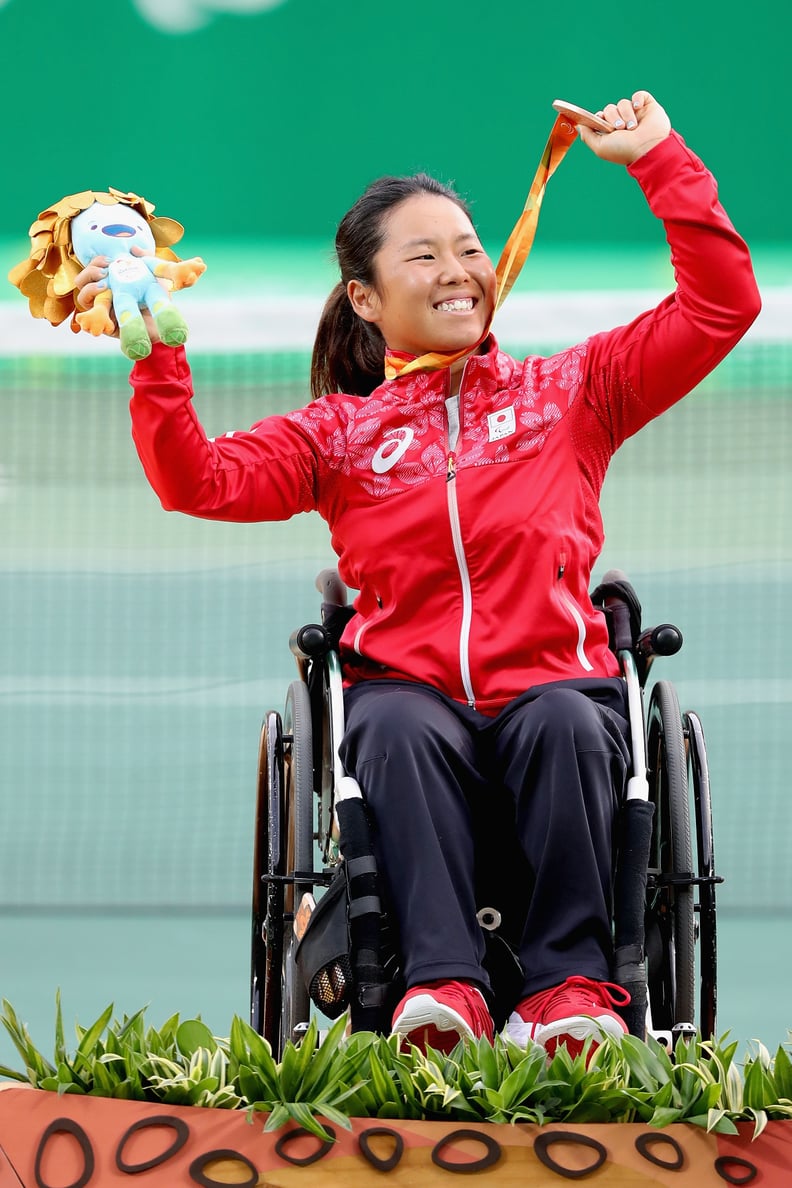 She Won Bronze at the 2016 Paralympic Games
Kamiji has also done herself proud as a Paralympian, reaching the semifinals at the 2012 London Games before going on to win bronze at the 2016 Games in Rio, where she was also the flag bearer for her country. Despite the improvement, Kamiji was disappointed with her result. "I didn't feel happy at all, but relieved that I got a medal," Kamiji explained. "I wasn't satisfied."
Kamiji will have a chance to change the narrative at the Tokyo Paralympic Games next year; she was the first Japanese athlete to qualify for the Games, so her spot is secured. There, she said, "I will play my own tennis and win gold."
05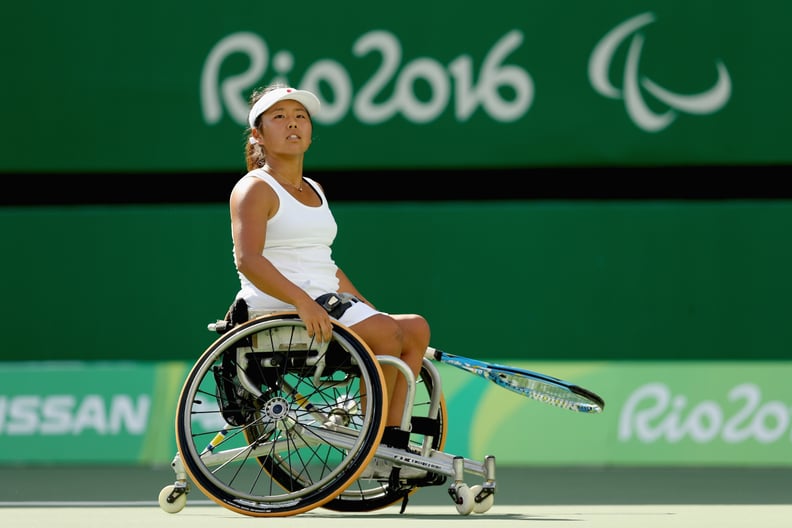 She Advocates For Disability Access in Japan
Kamiji hopes that the Paralympic Games in Tokyo will create more opportunities for disabled people in her country.
"In Japan, some disabled people still want to stay inside, but now I think is the time to change their mind because the Paralympics are coming," Kamiji told the International Tennis Federation last year. "Many years before, when we tried to go out out to places, some areas didn't have elevators and there were no assistants to help . . . Now facilities are changing but these people don't know that, so if they go out to the Paralympics they can see it for themselves, then maybe they will want to go out more than before." The Japanese government, she added, "needs to show disabled people how facilities and buildings have changed across the city."
06
She's Won a Grand Slam in Doubles in 2014
Kamiji also competes in doubles with her friend Jordanne Whiley of Great Britain, and the pair won a Grand Slam (winning all four major championships) back in 2014. They're best friends, but have also faced off against each other in competition; Whiley beat Kamiji in the 2015 U.S. Open final. Afterwards, the friends went out for chicken nuggets "because we finished at, like, 2 a.m.," Whiley said in a US Open interview. Dinner of champions, right?