Anthony Bourdain Fun Facts
18 Fascinating Facts That Will Make You Love Anthony Bourdain Even More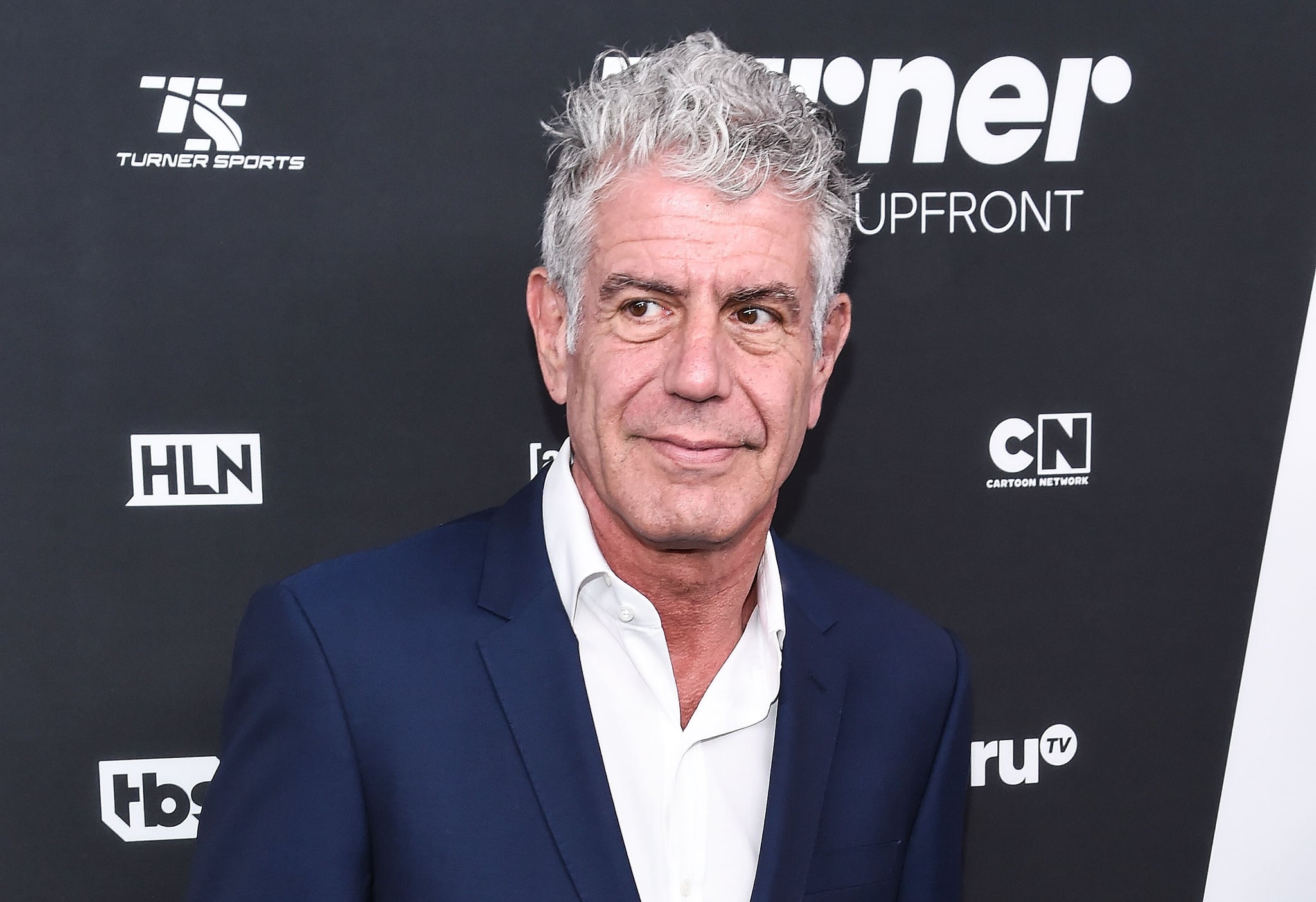 Anthony Bourdain has a way with words. I don't have to tell you that if you're one of many avid watchers of Parts Unknown (which you can and should watch on Netflix), No Reservations, or The Layover, or if you've read any of his bestselling books. The chef-turned-author-turned-TV host has led what could only be considered one of the most interesting and envied lives. Even Alton Brown admits Bourdain is "food god." If you've always wanted to know more about Bourdain, these fun facts and quotes will enlighten you.
He went to the Culinary Institute of America.
He married his high school sweetheart, Nancy Putkoski. They dated in high school and married in the 1980s, and they were married until the 2000s.
After nine years of marriage, Bourdain and Ottavia Busia split in 2016, and the couple has a daughter named Ariane, born in 2007.
He's written many books, and this year he's coming out with another: a cookbook called Appetites. It's been more than a decade since he's published a cookbook, and we can't wait.
He's an Emmy award winner.
He does not eat plane food and advises you to steer clear, too. "I'd eat some cheese and drink myself stupid," he told Bon Appetit when asked what he'd eat on a superlong flight.
He wrote an article entitled Don't Eat Before Reading This for an April 1999 issue of The New Yorker while he was a chef at Les Halles in New York City. The opinionated piece helped Bourdain get his big break in the food world.
His go-to meal to cook at home for a family dinner is linguine with white clam sauce.
There are a few things he thinks everyone should be able to cook: an omelet, a roast chicken, steak, a basic stew or soup, basic vegetables, and pasta. "I think it would make the world a better place if we all knew how to cook pasta properly," he has said.
The first place he goes in a new city is the central market. "I get an immediate sense of what's going on in a town and what the food's like."
He thinks ordering room service is never OK. "If you really want to send yourself into a tragic spiral of depression, call down for a room service hamburger when you're alone in your room."
The one thing he can't turn down is a bowl of spicy noodles.
His most life-changing trip was the first trip he took to Japan. "It was like my first acid trip," he told Men's Journal.
He's most definitely not a coffee snob and prefers it in a cardboard cup. There are "few things I care about less than coffee," he has said.
He's a jiu jitsu champion. His wife convinced him to try it out, and now he loves it (they do it together).
The best advice he's ever received? "Show up on time."
He likes the macaroni and cheese at Popeye's. Yep.
If he had 24 hours to live and had to choose one thing to eat, he knows exactly what it would be. "I'd go to Sukiyabashi Jiro in Tokyo."