Ben and Jerry's Cold Brew Caramel Latte Ice Cream
Ben & Jerry's Mixed Cold Brew Lattes With Ice Cream, and OMG, Those Salted Caramel Swirls!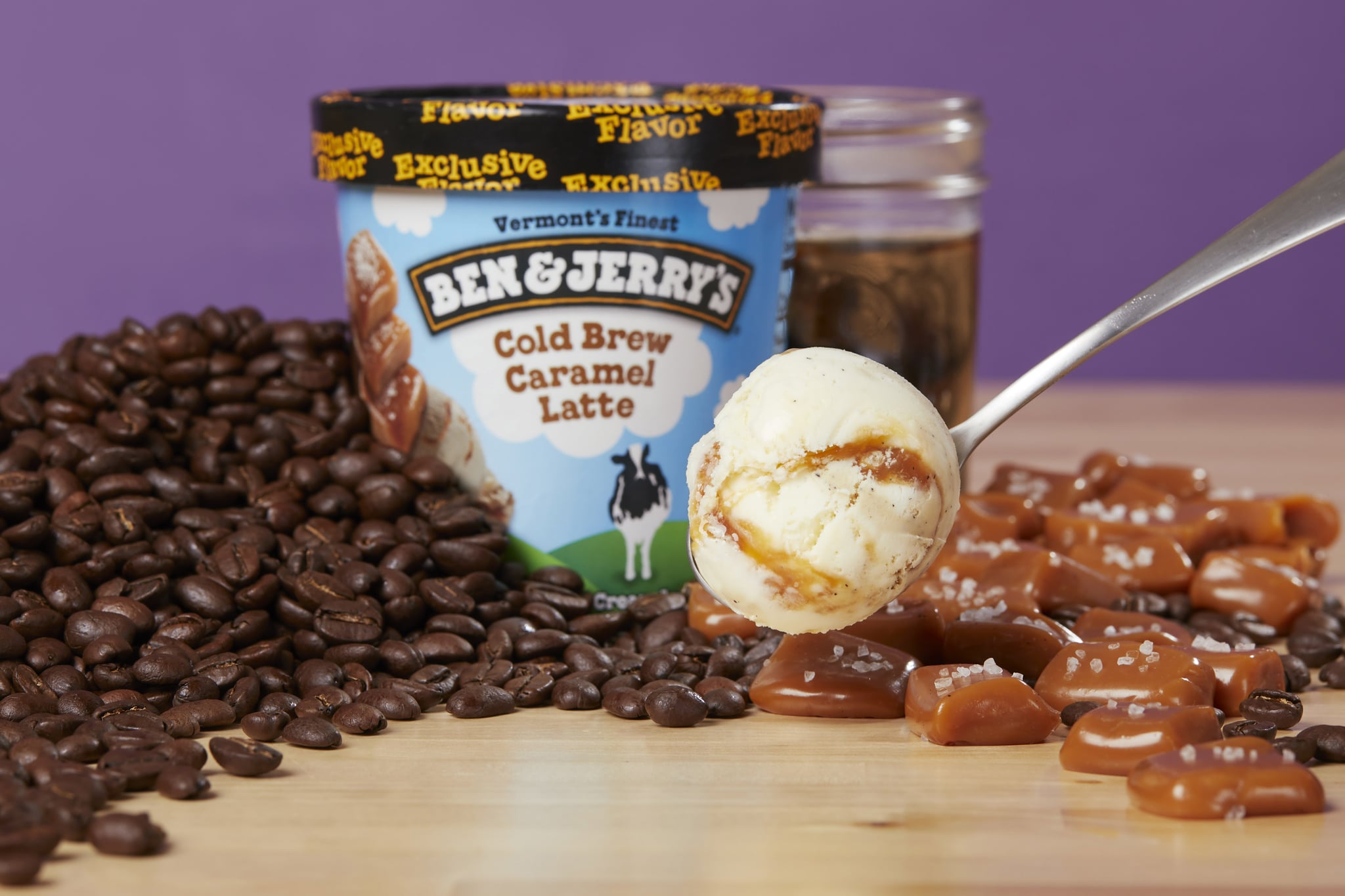 I am not a coffee-lover. I never have been. But, before you gasp, know this: I am an ice-cream-lover, and I think Ben & Jerry's newest cold brew-inspired flavor might just be the kind of caffeine boost for me. The brand's Cold Brew Caramel Latte ice cream has cold brew ice cream, sweet cream ice cream, and thick swirls of salted caramel — yep, my mouth is already watering.
Available exclusively at 7-Elevens across the nation, the new ice cream is the latest in Ben & Jerry's never-ending line of frozen treats, which now includes Cookie Dough Core Ice Cream, Red, White, and Blueberry Ice Cream, dairy-free Chocolate Caramel Cluster Ice Cream, and Cookie Dough Chunks. So prepare to experience a classic caramel latte like never before.