Burger King Lucky Charms Milkshake
Burger King's New Lucky Charms Milkshake Is Magically Delicious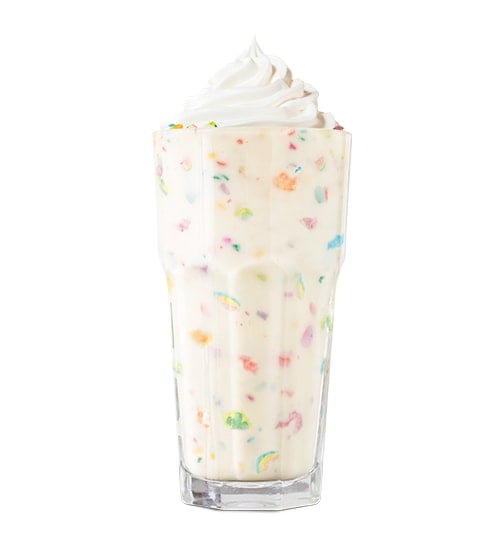 Image Source: Burger King
There's no denying that as much as we loved Lucky Charms cereal growing up, it was really the marshmallows that made breakfast so delicious. While General Mills recognized the need for marshmallow-only boxes earlier this year, Burger King has also recently fulfilled the sugary dreams of '90s kids with a new milkshake. The Lucky Charms Shake from Burger King features vanilla soft serve, Lucky Charms oat cereal with marshmallows, marshmallow cereal-flavored topping, and whipped cream.
Foodies SoCal Snack Hunters went one step further by adding extra marshmallows to the top of the shake, and we might just have to do this, too. They said the shake "tastes exactly like a frozen version of your lucky charms cereal (ground up) in milk." Another Instagram user commented, "Lucky Charms is my favorite cereal, and I think the shake really does taste like the cereal with milk!! 10/10!!"
Head to Burger King to try one of these delicious shakes now, or try this DIY Lucky Charms milkshake recipe at home.