Chef Gordon Ramsay's Best Burger Tips
Gordon Ramsay's Badass Tip For Making the Very Best Burgers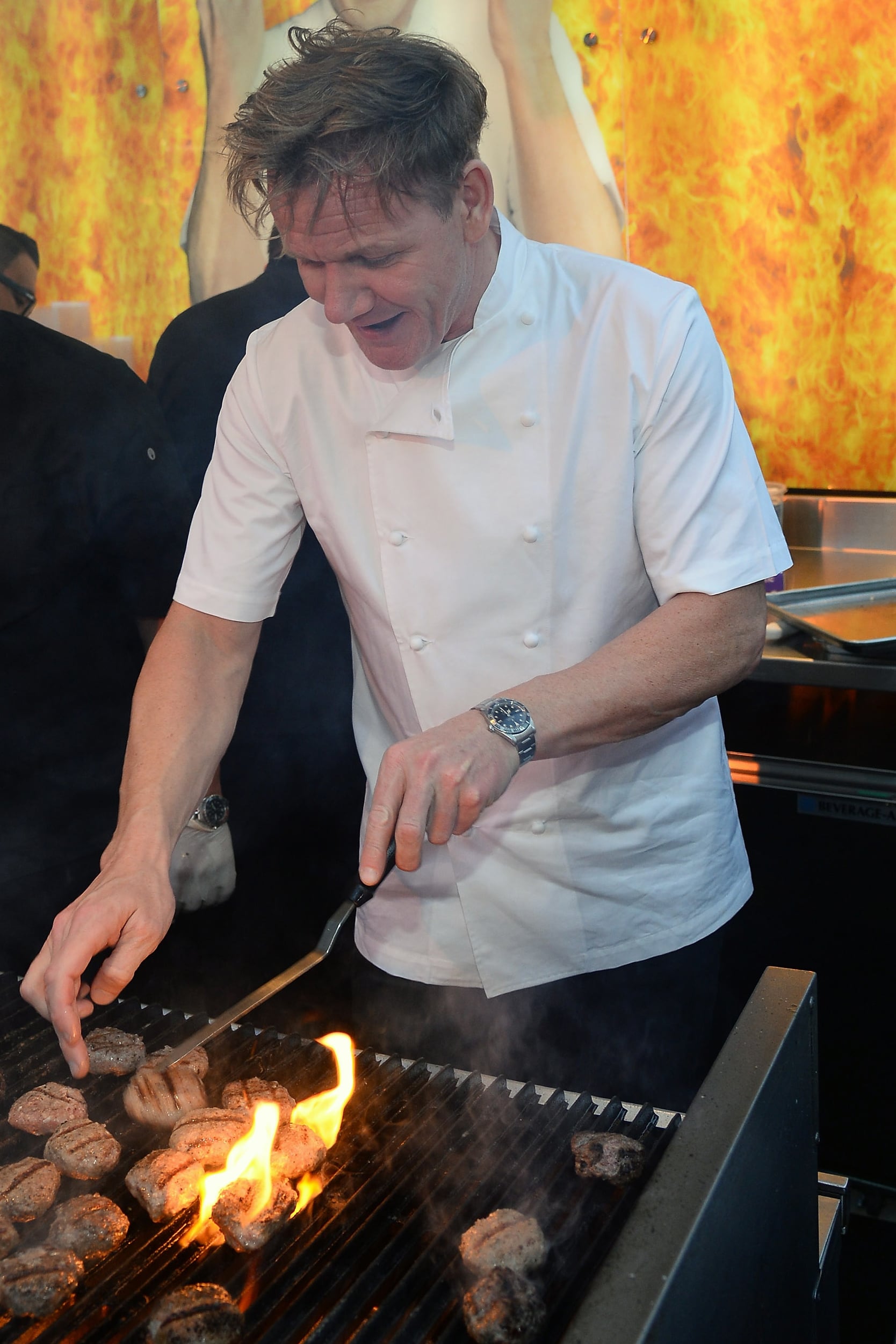 Image Source: Getty Images / Ethan Miller
Gordon Ramsay knows his sh*t, especially when it comes to classics. I trust him with my life when it comes to scrambled eggs and I'm about to do the same for his method on burgers. While at a press event to promote his new cooking game with Glu Mobile, Gordon joked, "The last time I was this ambitious was opening up my burger restaurant in Las Vegas, because you're doomed to come over as a Brit and attempt to open a burger restaurant in the middle of Las Vegas."
Image Source: Getty Images / Bryan Steffy
Here's where Chef Ramsay gets to the meaty part: "But we perfected the patty, and we basted it in Devonshire butter, and brought something new in. We toughened up the brioche buns so it could absorb all that butter . . ." Do you remember the Jack-In-The-Box Buttery Burger? Yeah, yeah, we all thought America had gone to hell and back until we took a bite and became believers. Quite simply, fat makes things taste better, and Gordon Ramsay definitely knows that. In case you are worried you can't procure Devonshire butter at your local grocery store, opt for a cultured butter like this one from Trader Joe's. It's salty and has a slightly funky cheese flavor. Baste the hell out of that burger for optimum flavor! And secondly, raise your hand if your bun has disentegrated within five minutes of placing the patty on it. Gordon has such an obvious yet uncommon solution: use a tougher bread! While a homemade brioche bun may be out of the question, consider a sturdy pretzel bun.