Cottage Cheese Stir-Ins
Cottage Cheese Goes Gourmet: 4 Savory Mix-Ins For Your Curds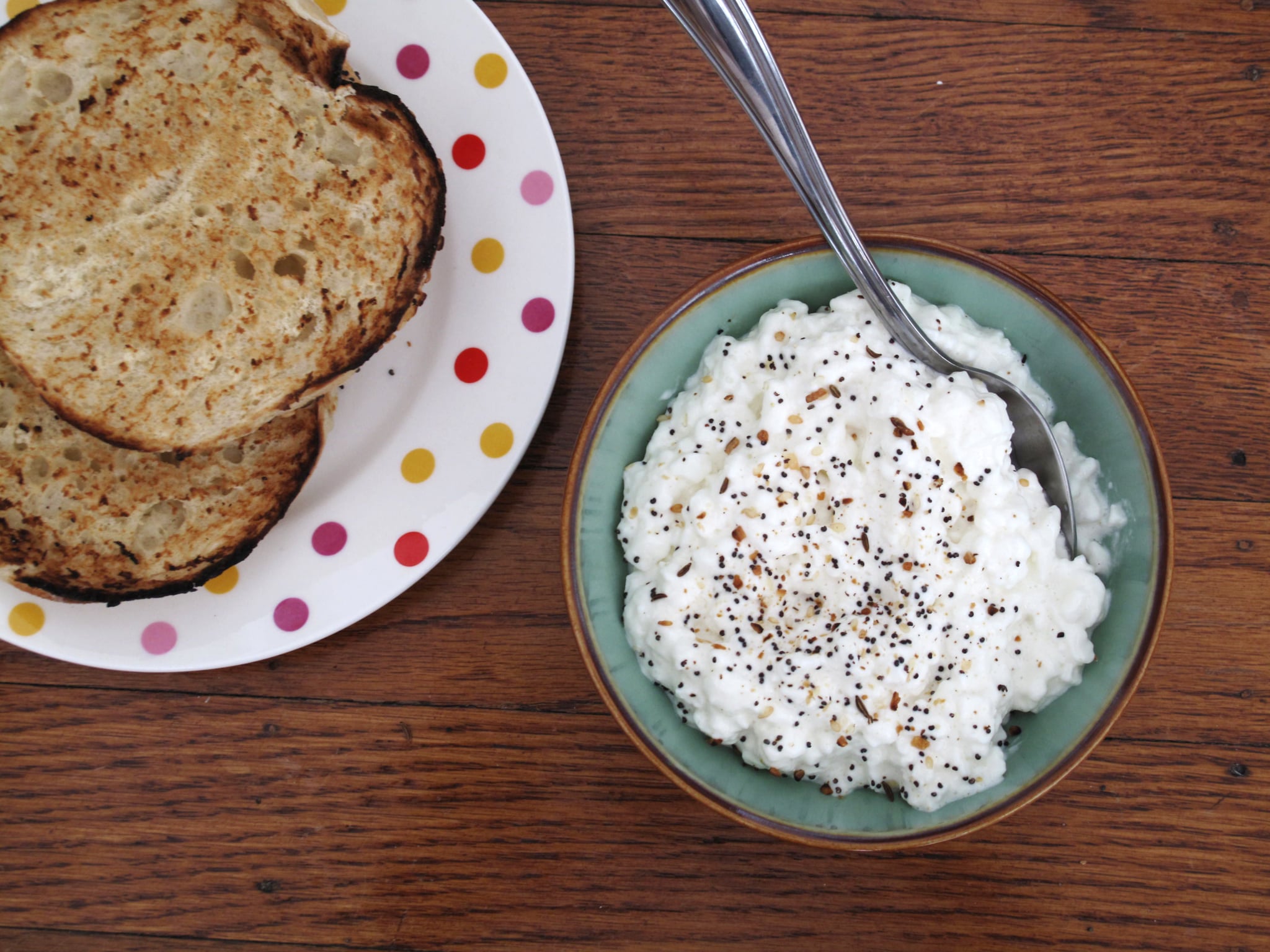 When it comes to healthy eating, what's old is new again. Case in point: cottage cheese, which is making something of a comeback these days. It's time, however, to nix that canned pineapple and update your curds with a few new stir-in combinations. Here are a few of our current savory favorites.
Olive oil, salt, and pepper: Give cottage cheese the Cal-Med treatment with a drizzle of peppery Tuscan olive oil, flaky sea salt, and freshly ground black pepper. In Summer, during peak tomato season, insert fresh heirloom slices.
"Everything bagel" spices: Friendship Dairies recommends mixing cottage cheese with bagel spices like dried onion, garlic flakes, sesame seeds, caraway seeds, poppy seeds, and sea salt. Use the seasoned cheese to flavor a toasted plain bagel or bagel chip.
Smoked trout: Skin smoked trout fillets, and break them apart until flakes are small. Mix them into cottage cheese with salt and pepper, top with scallions, and serve with crackers or cucumber slices for a satisfying smoked seafood spread.
Dill and horseradish: Food writer Andrew Knowlton suggests combining cottage cheese with seasonings like horseradish and dill for a potato-chip-friendly dip.
What's your cottage cheese of choice, and what, if anything, do you add into it?
Image Source: Susannah Chen