Dairy Queen Pumpkin Pie Blizzard Release 2017
DQ's Fan Favorite Blizzard Flavor — Pumpkin Pie — Is Officially Back in Action!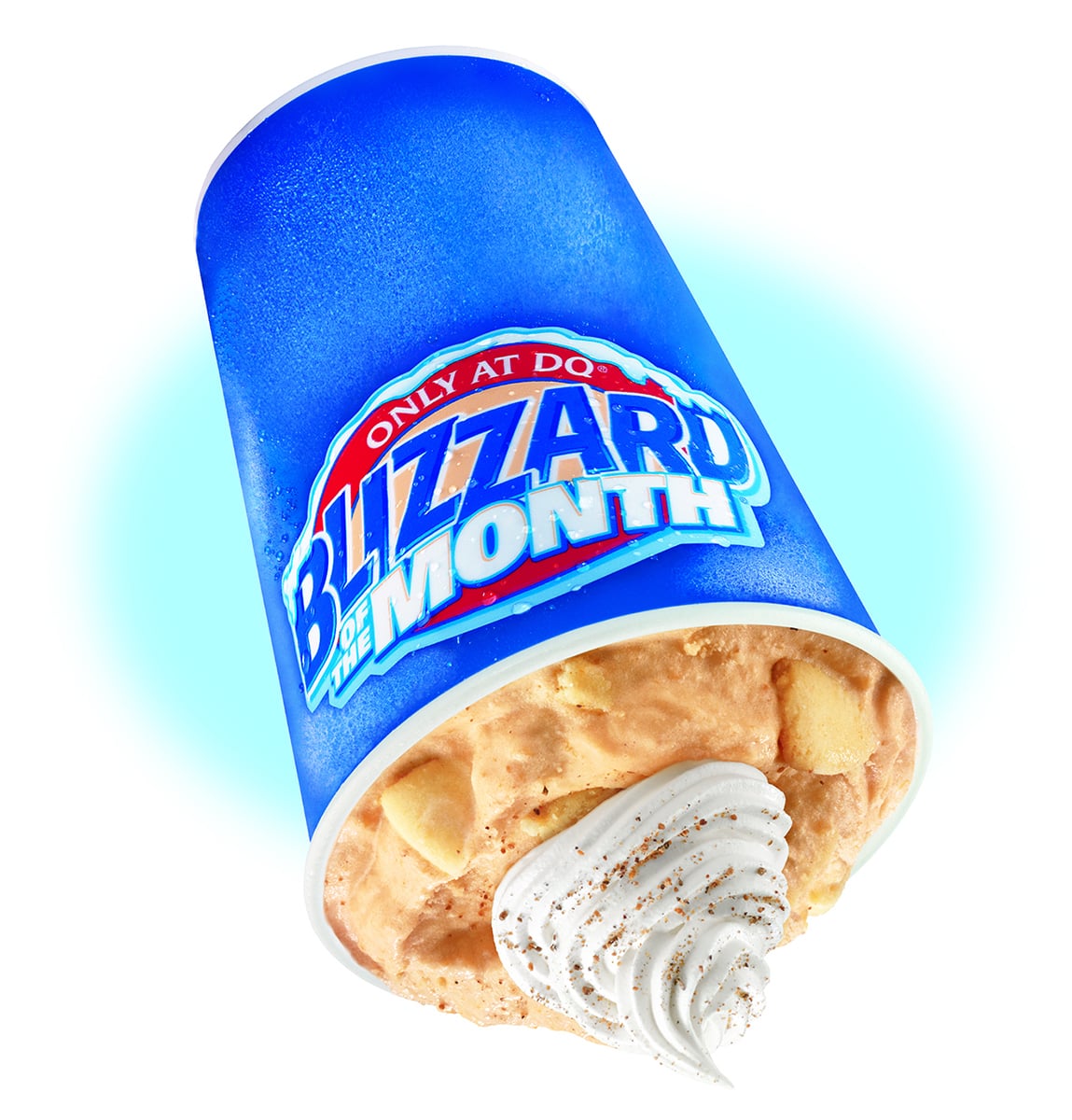 Do you hear that, dear reader? It's the distant sound of rumbling stomachs (and screeching car tires) because Dairy Queen just announced that its Pumpkin Pie Blizzard is officially back on the menu at participating stores around the US. Heck yes! This frozen treat (served upside down, naturally) has become a fan favorite through the years, reappearing each Fall season and sending DQ-lovers into a Blizzard-binging frenzy.
This Fall-inspired Blizzard blends pumpkin pie pieces into classic vanilla soft serve and is finished off with a whipped topping and dash of nutmeg. That sounds like just about the creamiest, dreamiest dessert of them all.
There seems to be a pretty notable consensus on this cozy flavor: it's f*cking incredible. One lucky Instagram user who's already gotten his hands on this dessert this season noted that it's "really good" and "so pumpkiny" while another noted noted that it was "the best" post-workout snack. Looks like the Pumpkin Pie Blizzard is gonna be some serious competition from Starbucks's secret Pumpkin Cheesecake Frappuccino this Fall!