The Difference Between Raita and Tzatziki
What's the Difference Between Tzatziki and Raita?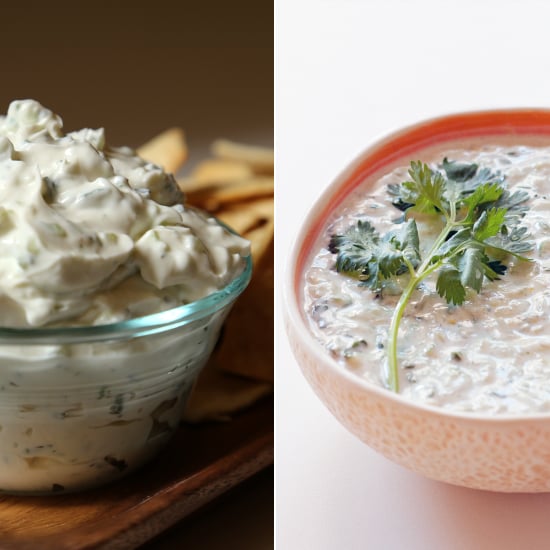 At first glance (or taste), tzatziki and raita might seem near identical, even interchangeable, but that's simply not the case. While the two condiments share much in common — both are generally made with thick, strained yogurt and are treated as a multipurpose dip/sauce — they differ in a couple of crucial ways.
Country of origin: Tzatziki hails from Greece; variations on this dish are served throughout the Mediterranean and Middle East (think Iranian mast-o-khiar). Raita is popular throughout India, where regional specialties abound.
Ingredient list: Cucumber versions of both dishes are popular stateside, but while tzatziki is nearly always made with crisp cukes, raita's main ingredient (besides yogurt) varies greatly, from carrots to onion, even kiwi, pineapple, and other fruits. Both generally involve some sort of herbaceous element: for tzatziki that means dill, mint, or parsley; cilantro often makes an appearance in raita recipes. Raita is more likely to include a spicy element. (Cumin, cayenne pepper, and ginger are common.)
Intrigued? Get recipes for tzatziki and cucumber raita and taste the difference for yourself.
Photos: Anna Monette Roberts, Nicole Perry