Fun Facts About Ree Drummond
10 Facts About Ree Drummond That Prove She's a Pioneer Woman in More Ways Than One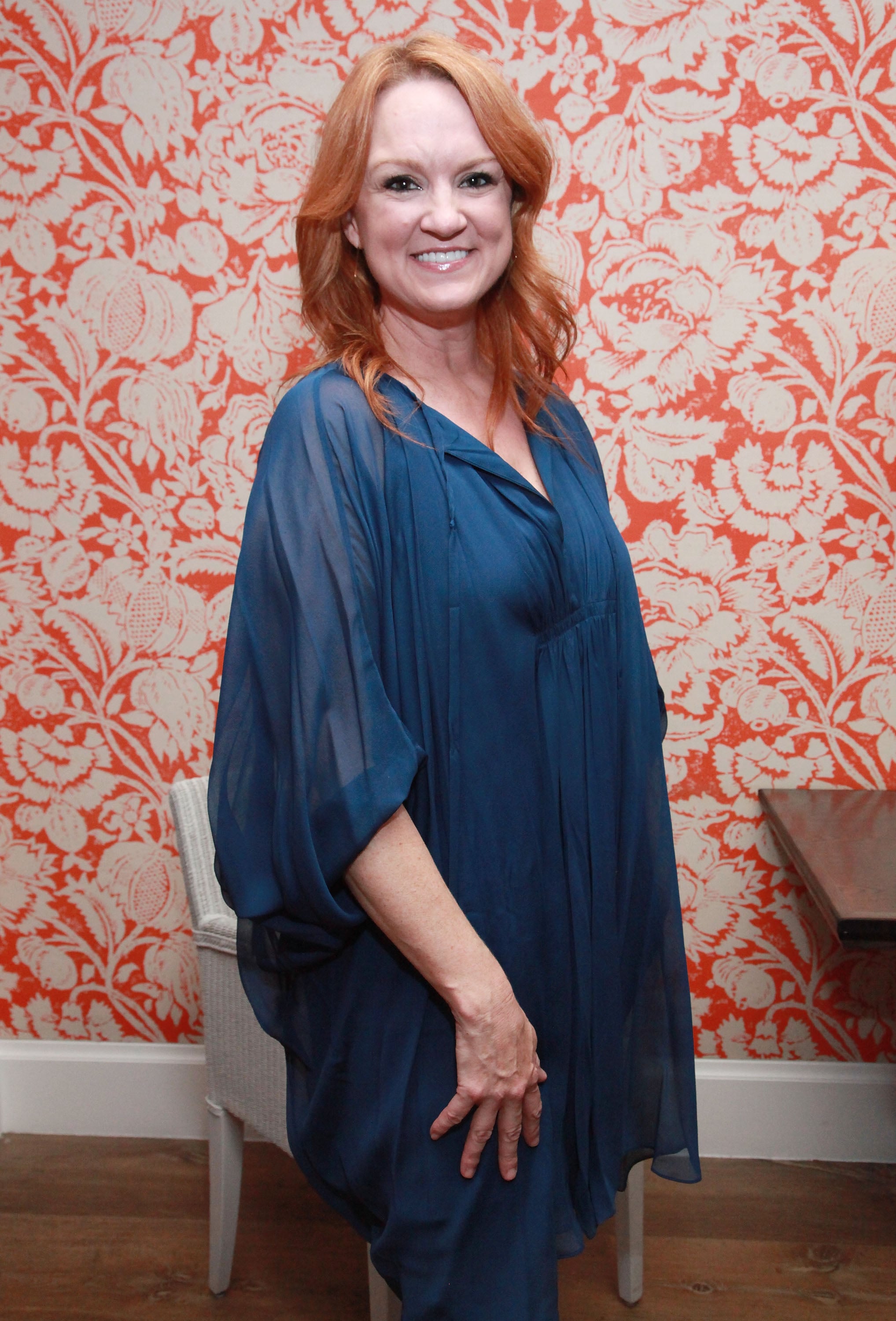 Her uncomplicated comfort food recipes and heartwarming story of how her "Marlboro Man" husband introduced her to life on the farm have made Ree Drummond, aka the Pioneer Woman, one of America's favorite celebrity chefs. But there's more to Ree than her seriously impressive cooking skills. From her family life to multiple business ventures, read on for 10 fun facts about that will make you say, "I want to be like Ree."
Her favorite celebrity chef is Ina Garten. Ree recently revealed that the Barefoot Contessa is her "longtime love" and would be her first choice for a culinary collaboration.
She doesn't just cook for humans. In June, Ree launched a line of dog treats with Purina, featuring flavors like Chicken Parmesan and Bacon, Maple, and Apple Waffles.
She owns a hotel. In addition to blogging, writing cookbooks, and hosting her TV show, Ree, along with her husband, Ladd, opened a boutique hotel, the Boarding House, in Pawhuska, Oklahoma last year. The town is also home to the Drummonds' pizza parlor, ice cream shop, and Mercantile, a combination bakery, deli, and general store.
She's the 23rd largest landowner in the US Ree and Ladd own 433,000 acres in Oklahoma, putting them in the top 25 largest landowners in the entire country. The government pays them millions each year to keep wild horses and burros on their property.
She has four children. Since getting married in 1996, Ree and Ladd have had four kids — daughters Alex and Paige and sons Bryce and Todd.
She hates bananas. Describing it as a "genetic aversion," Ree says that she has never eaten a banana, except for "accidental bites here and there, half of which were promptly spit out into a napkin."
She grew up on a golf course. Though Ree is all about the down-home ranch life these days, her childhood was quite affluent. She grew up in a house overlooking a country club, she took ballet lessons for years, her father was a surgeon, and she studied journalism and gerontology at the University of Southern California.
She's a children's book author. In addition to her many cookbooks, Ree has written several children's books featuring Charlie the Ranch Dog, who was based on Ree's basset hound of the same name who died in 2017.
She has a Barbie doll modeled after her. Available only at Walmart, the Barbie Pioneer Woman Kitchen Playset features a doll that looks like Ree, along with a mini-kitchen with accessories like a spinning mixer and a toaster.
She's in the Oklahoma Hall of Fame. Ree was inducted in 2018, the same year that Carrie Underwood made the state's honor roll. Previous inductees include Gene Autry, James Garner, Anita Bryant, and Kristin Chenoweth.