Funfetti Birthday Cake Cereal
This Funfetti Cereal Concoction Is Like a Birthday Party For Your Mouth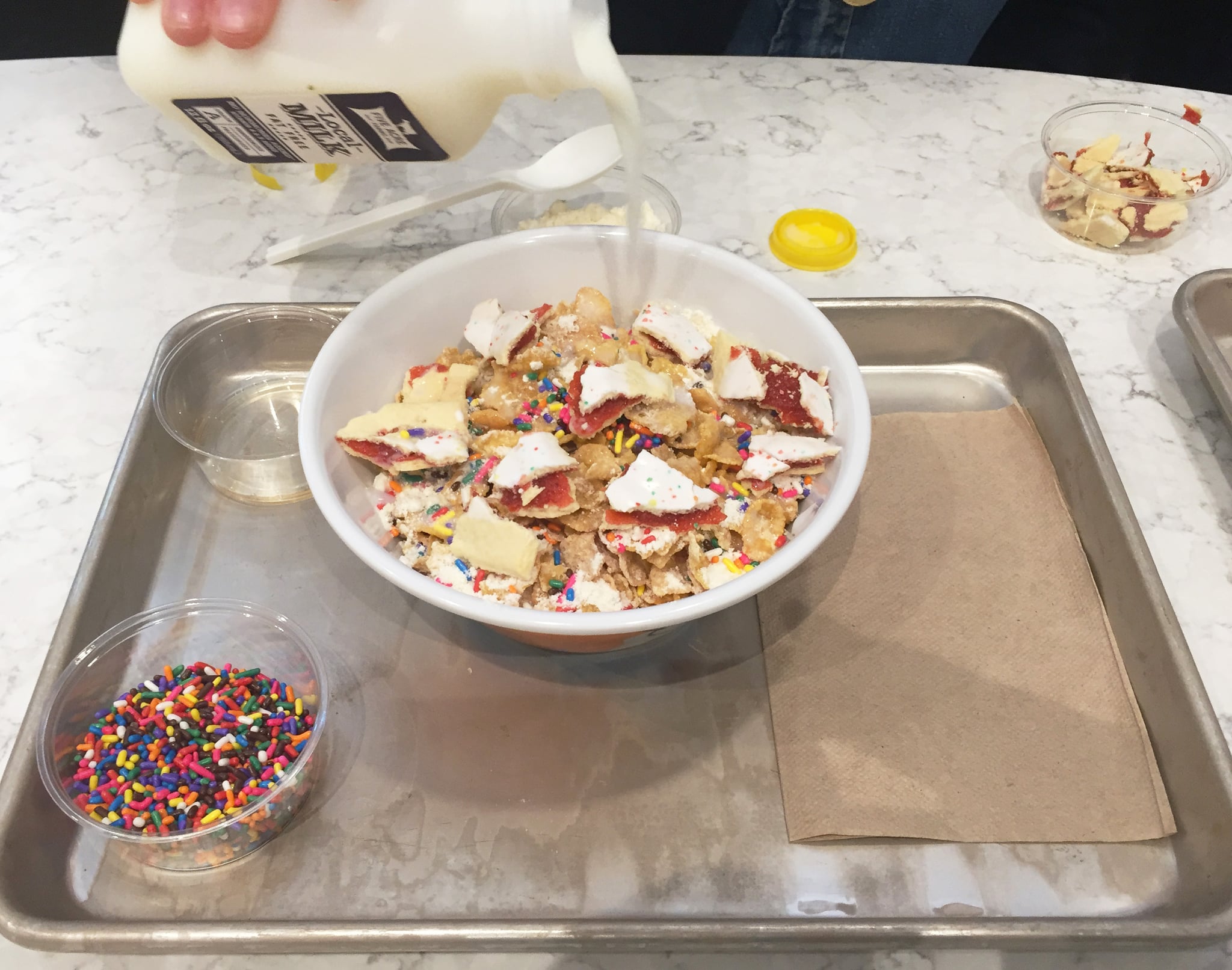 Next time you're in New York City, swing by Kellogg's NYC, the cereal cafe, and order this custom creation that's like a celebration in your mouth. I sat down with Christina Tosi, founder and chef of Milk Bar and creator of many dishes at Kellogg's NYC, and I asked her for a magical and fun cereal creation. What she provided was unreal.
"I'm a big proponent of birthday cake," she started, while giving me a bowl of Frosted Flakes cereal. "I feel like the whole rainbow sprinkle trend was something that we started at Milk Bar eight years ago and has taken the world by storm." Tosi then proceeded to pour on rainbow sprinkles, toasted cake mix powder, and vanilla syrup. If that weren't enough, Tosi topped everything with one final ingredient: strawberry Pop-Tart pieces.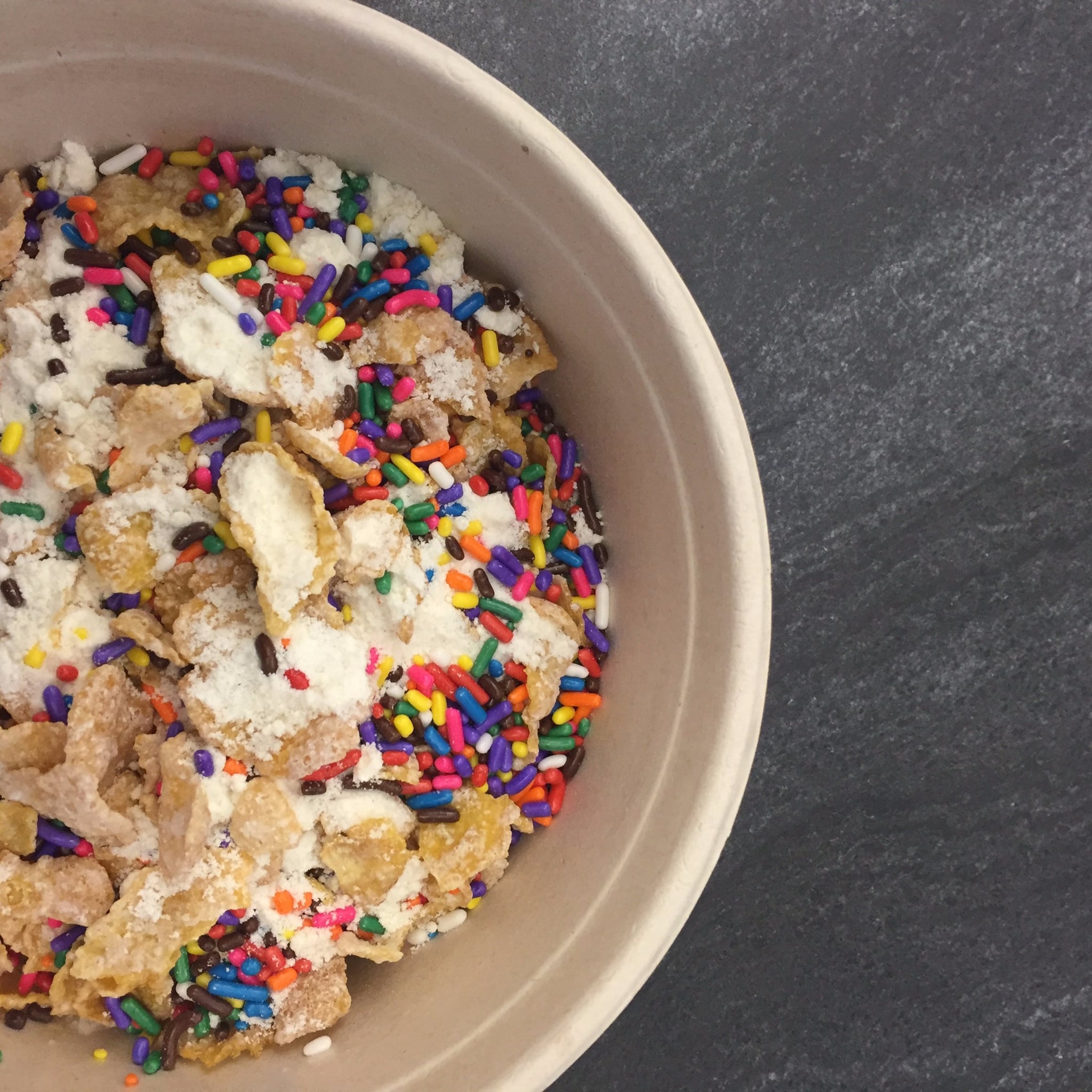 "I gave you a fun little left field, because what combination is not complete without strawberry Pop-Tart bits, which I feel like makes it even more fun and colorful and magical and unicorn-like?" she said as she heaped them on. She also noted that as you pour the milk over this concoction, it soaks the cake mix and blends together. "You pour your milk over it, and all of a sudden your milk turns into birthday milk," she said, and honestly, who wouldn't love that?
While I thoroughly enjoyed having this decadent treat at 9 a.m. for breakfast, I realize it's not for the faint of heart. It is, after all, very, very sweet, but in the spirit of birthdays, it seems fitting. A similar bowl is currently on the menu at Kellogg's NYC, including everything but the Pop-Tarts, which you can have added as an extra. And if you're a heathen and not in the mood for celebratory cereal, there are several other options on the menu and more coming soon. In February, Kellogg's NYC will have three new selections to choose from: Baklava, which is Frosted Mini-Wheats, toasted walnuts, pistachios, honey, and salt; Do the Twist, which is Crispix, ground coffee, chocolate chips, pretzels, and passion fruit jam; and Pucker Up, which is Frosted Mini-Wheats, grapefruit marmalade, tarragon, sugar in the raw, and salt.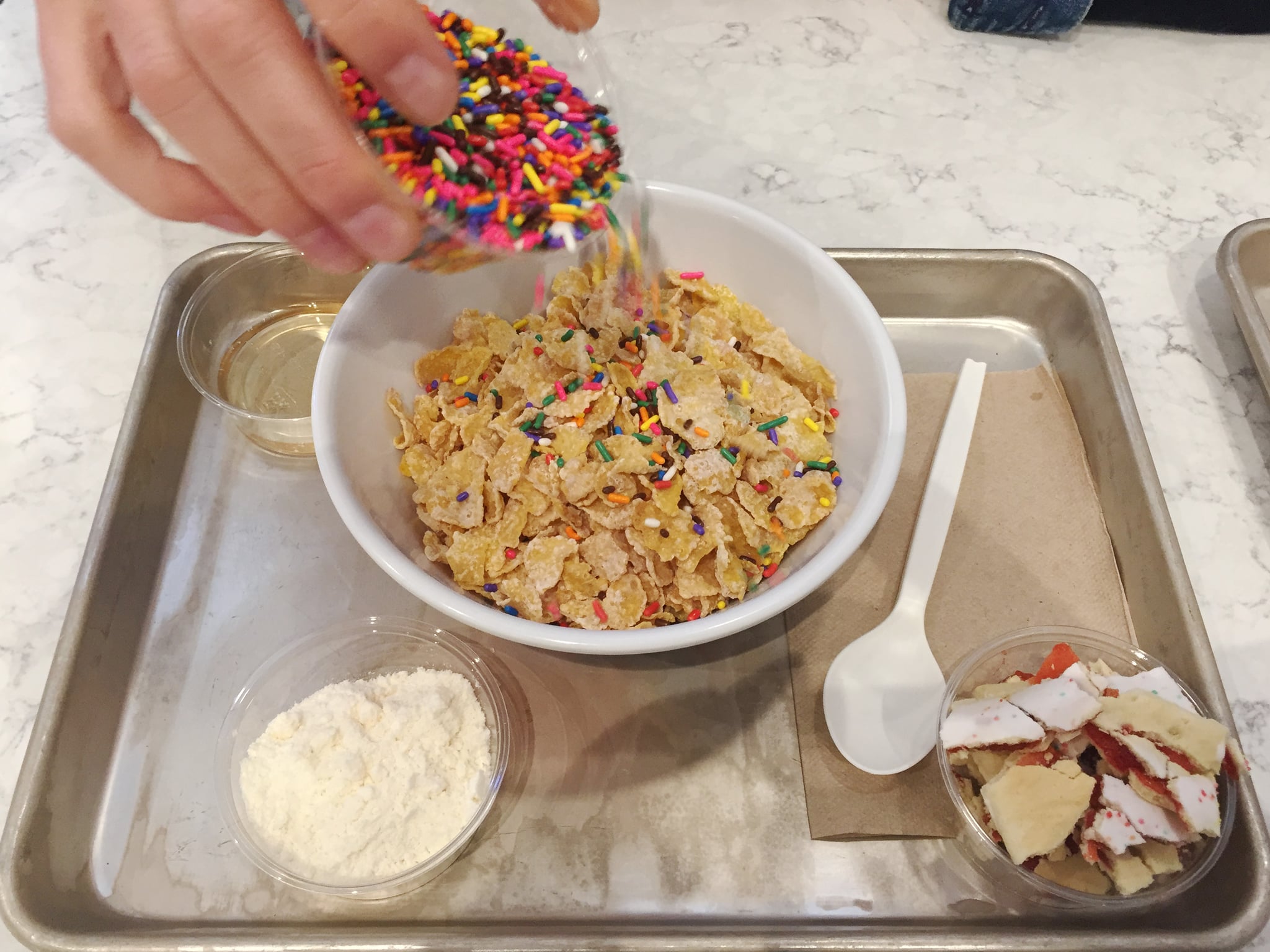 Image Source: POPSUGAR Photography / Hedy Phillips