Gold-Dusted Beignets at Disneyland
Disneyland Just Got Even More Magical With Gold-Dusted Beignets
What do you do to make the Happiest Place on Earth even more magical? You sprinkle it with gold! Following the news of the gold-dusted churros, the culinary experts at Disneyland have expanded the menu of sparkling treasure with gold-dusted beignets, and we're licking our lips at the thought of it.
For the 50th anniversary of the Pirates of the Caribbean ride, Disneyland is honoring the pirates with shimmering lemon-flavored beignets with vanilla anglaise and fruit couli, officially making New Orleans Square better than we could've ever imagined.
Starting on March 16, the Lost Treasure Beignets (three for $5 and six for $8), which are covered in yellow sanding sugar, will be available in the Mint Julep Bar. But act fast, pirates, because these will only be available for a limited time.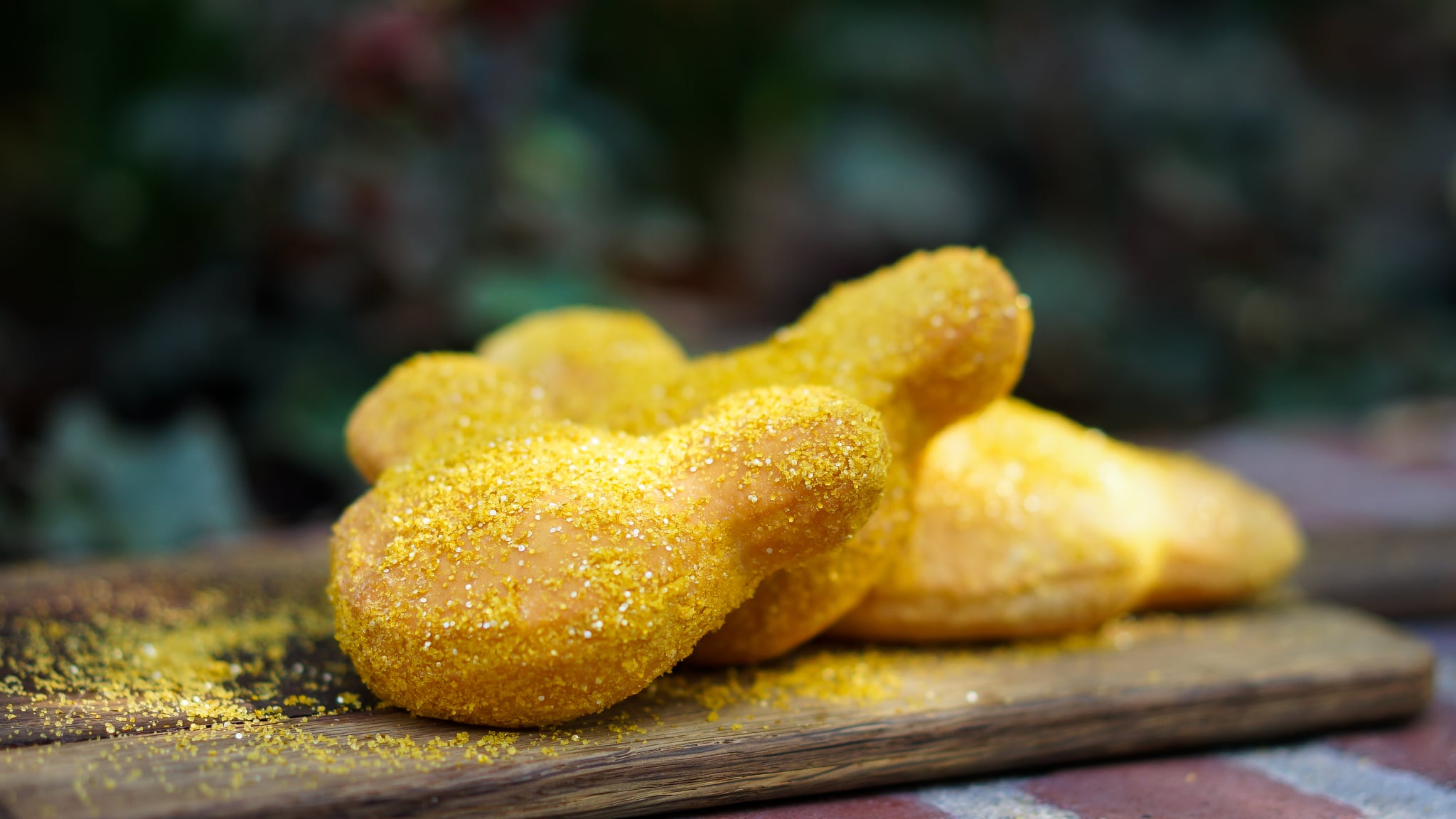 Image Source: Disney