Golden Churros at Disneyland
Indulge in Sparkling Treasure With Disneyland's Gold-Dusted Churros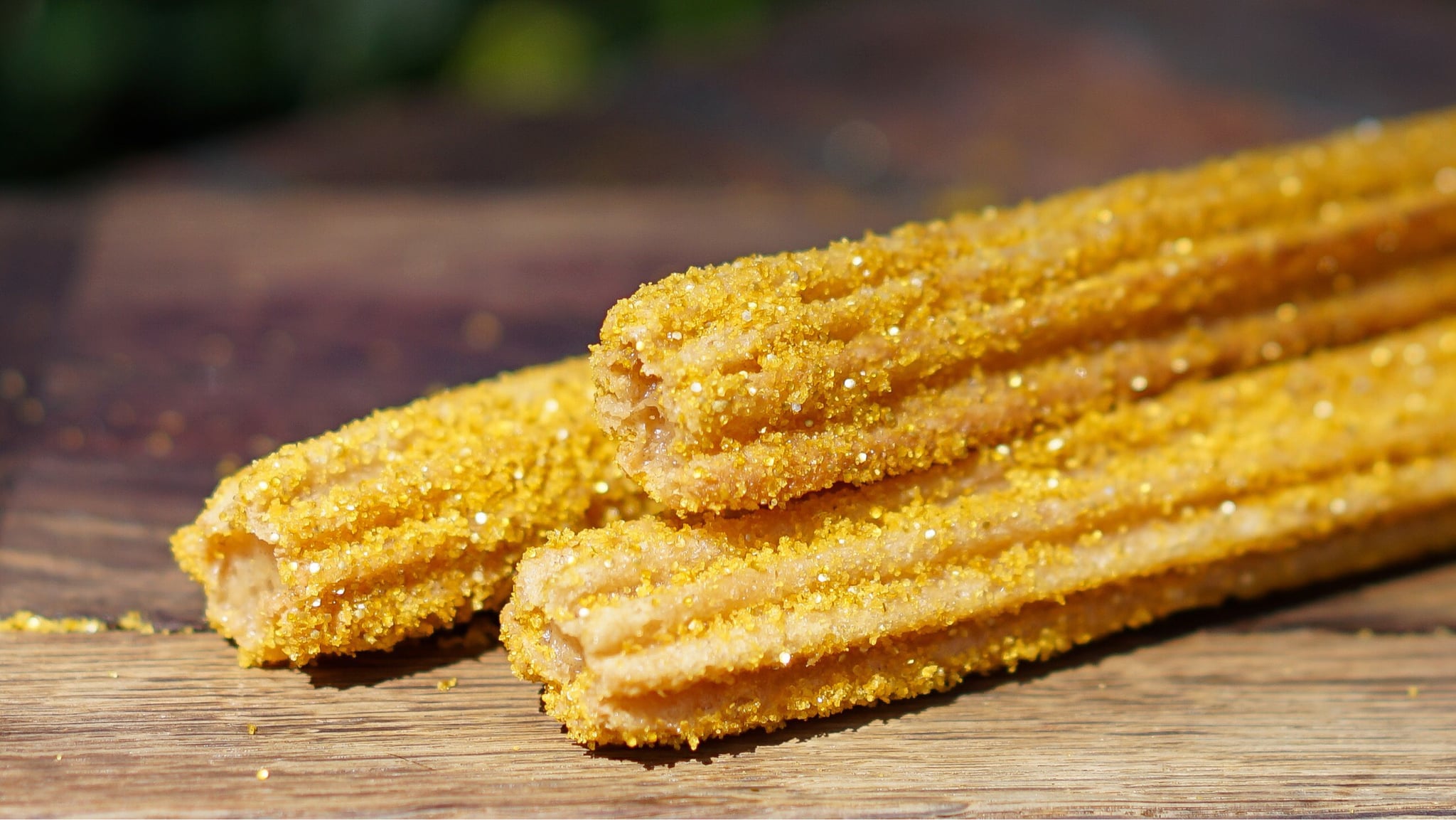 There are very few things that could make Disneyland any more magical than it already is. We've already got the refreshing frozen pineapple Disney Dole Whip and the drool-worthy Bacon Mac & Cheese Cones, but for the 50th anniversary of the Pirates of the Caribbean ride, the Disney chefs have decided to do something extra special. We present you with gold-dusted churros.
In honor of the ride, which opened in 1967, New Orleans Square is getting a complete makeover with unique pirate-themed food including Lost Treasure Beignets, Buccaneer Pulled Pork Sandwiches, Jolly Roger Punch, Calypso's Caribbean Chicken Stew, and of course, Golden Churros, which are lemon-flavored and reportedly taste like Fruity Pebbles. In addition to the menu items, there will be pirate-themed events and limited-edition merchandise . . . because the French Quarter could always use a little more gold, right?!
You better act fast, because starting on March 17, the Golden Churros, which are covered in yellow sanding sugar, will only be available for a limited time. We all know golden treasure does not last long, so grab your Golden Churro for $4 before the other pirates get to it first.