Hi-Chew Sweet and Sour Mystery Mix
Hi-Chew's New Halloween Mix Is Haunted With a Mystery Flavor!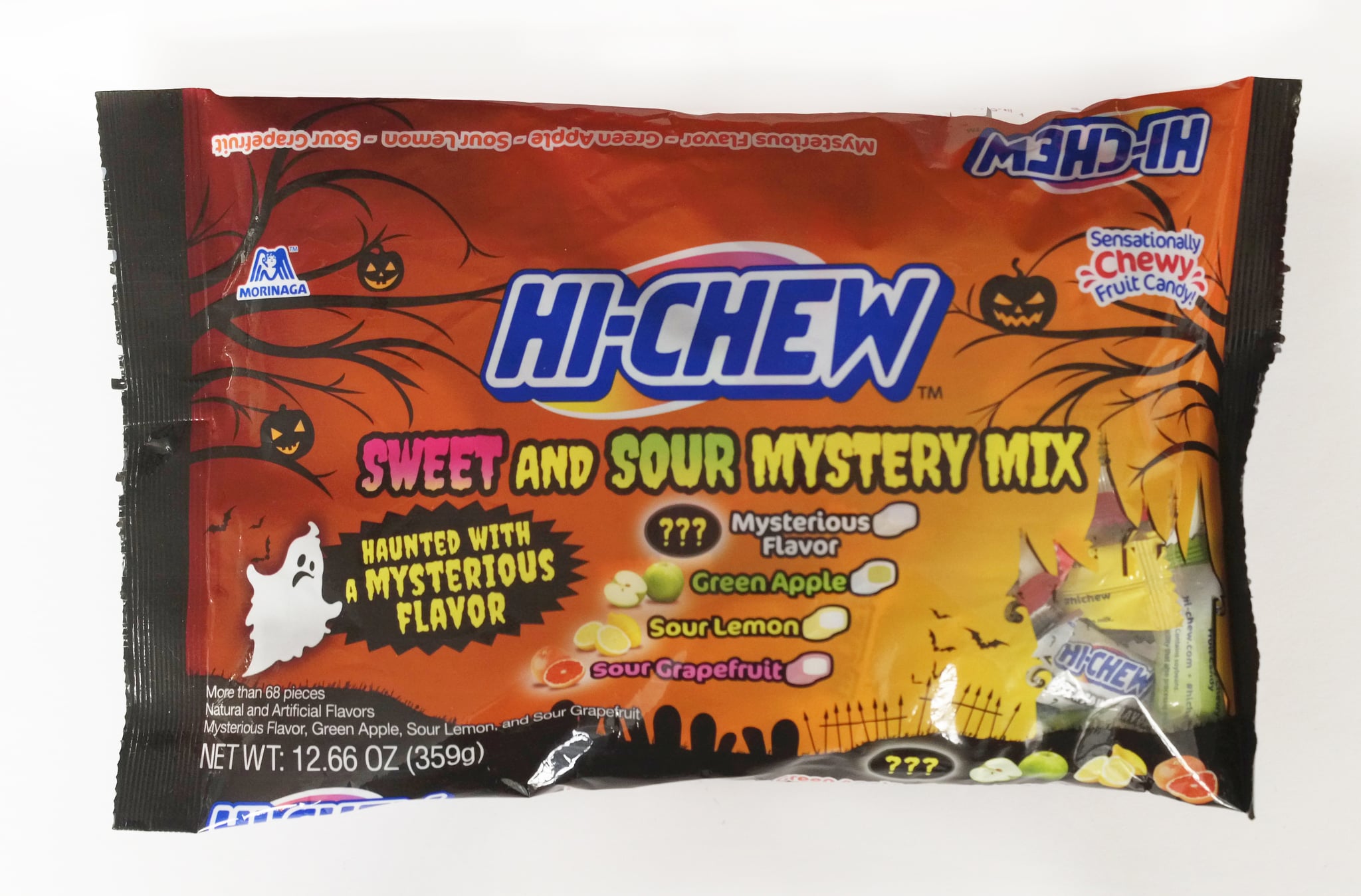 If you pick sour candy over chocolate any day, you're going to want to add Hi-Chew's new mystery bag to your stash of Halloween candy this year. The beloved chewy-candy brand has released a new Sweet and Sour Mystery Mix, which features flavor varieties including Sour Grapefruit, Sour Lemon, and Green Apple, plus a "top secret" fourth mystery flavor that you'll have to guess on your own. Hi-Chew promises it will reveal the flavor closer to Halloween, but until then, your guess is as good as ours! You can find the Hi-Chew Sweet and Sour Mystery Mix at Walgreens leading up to Halloween, and we have a feeling it's going to be eerily good.