Martha Stewart's Monster Oreo Brownies
By Far the Most Adorable Use of Oreos We've Seen This Halloween Season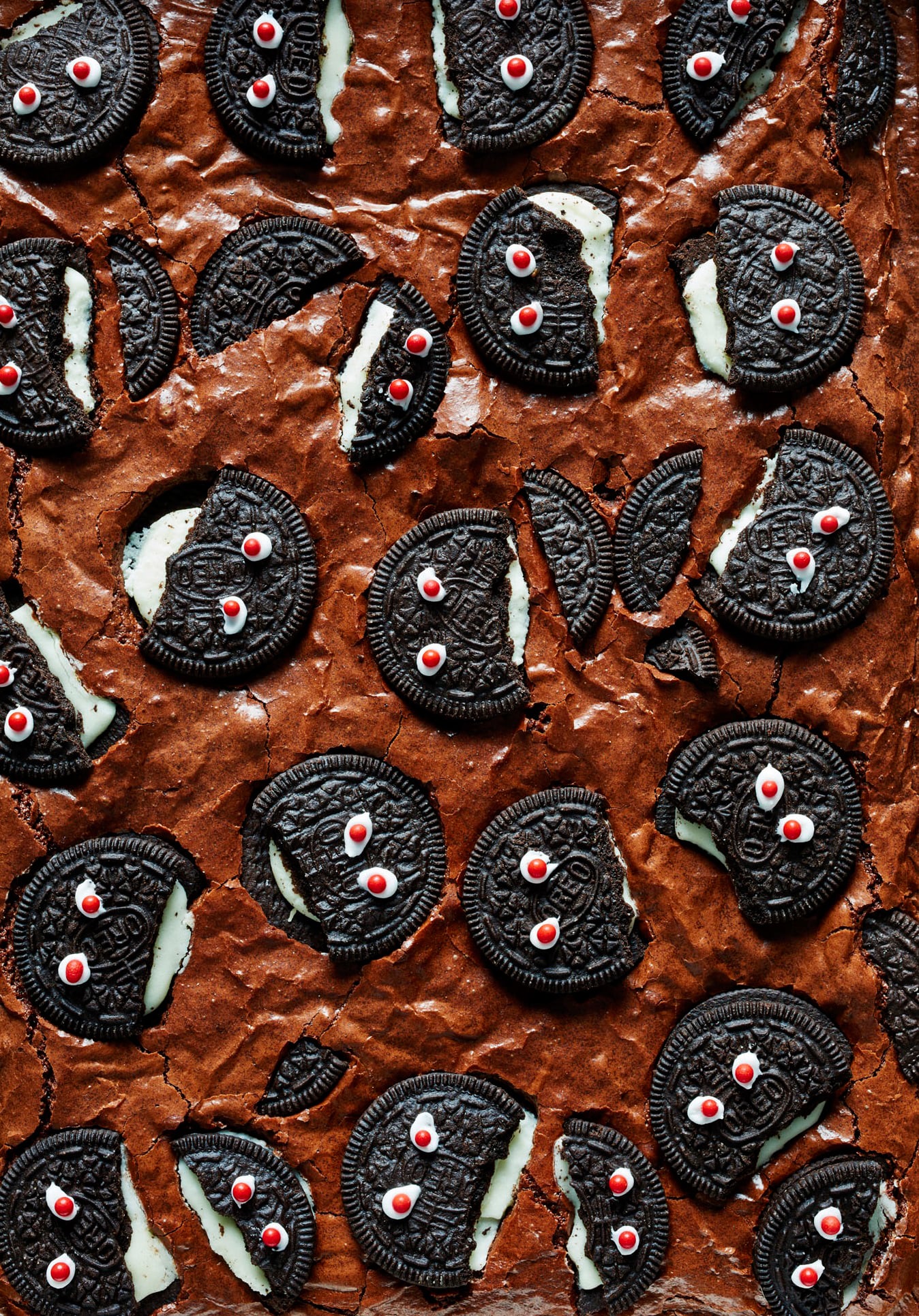 Image Source: Chelsea Cavanaugh / Martha Stewart Living
Within the pages of the October issue of Martha Stewart Living, you'll find this irresistible hack for Halloween-themed brownies without the frustration of decoration. Make Oreo monsters! According to the editors, "When you slice these brownies, you set loose a gaggle of red-eyed, chomping beasts — and your mob of hangry partygoers are the only ones who can defeat them." Heh — cute!
Here's how to re-create them:
Make a double batch of brownies to fit in a 9-by-13 pan.
While brownies bake, break 16 cream-filled cookies, such as Oreos, in half. When brownies are hot out of the oven, press in the cookie pieces. Let cool.
Use royal icing (or a premade tube of white icing) to dot two eyes on each cookie, and add red nonpareils for pupils.
According to Martha Stewart's test kitchen, their favorite, extrafudgy brownies recipe to use for the base is this Dark-Chocolate Spelt Brownies recipe. They say the depth of flavor can't be beat!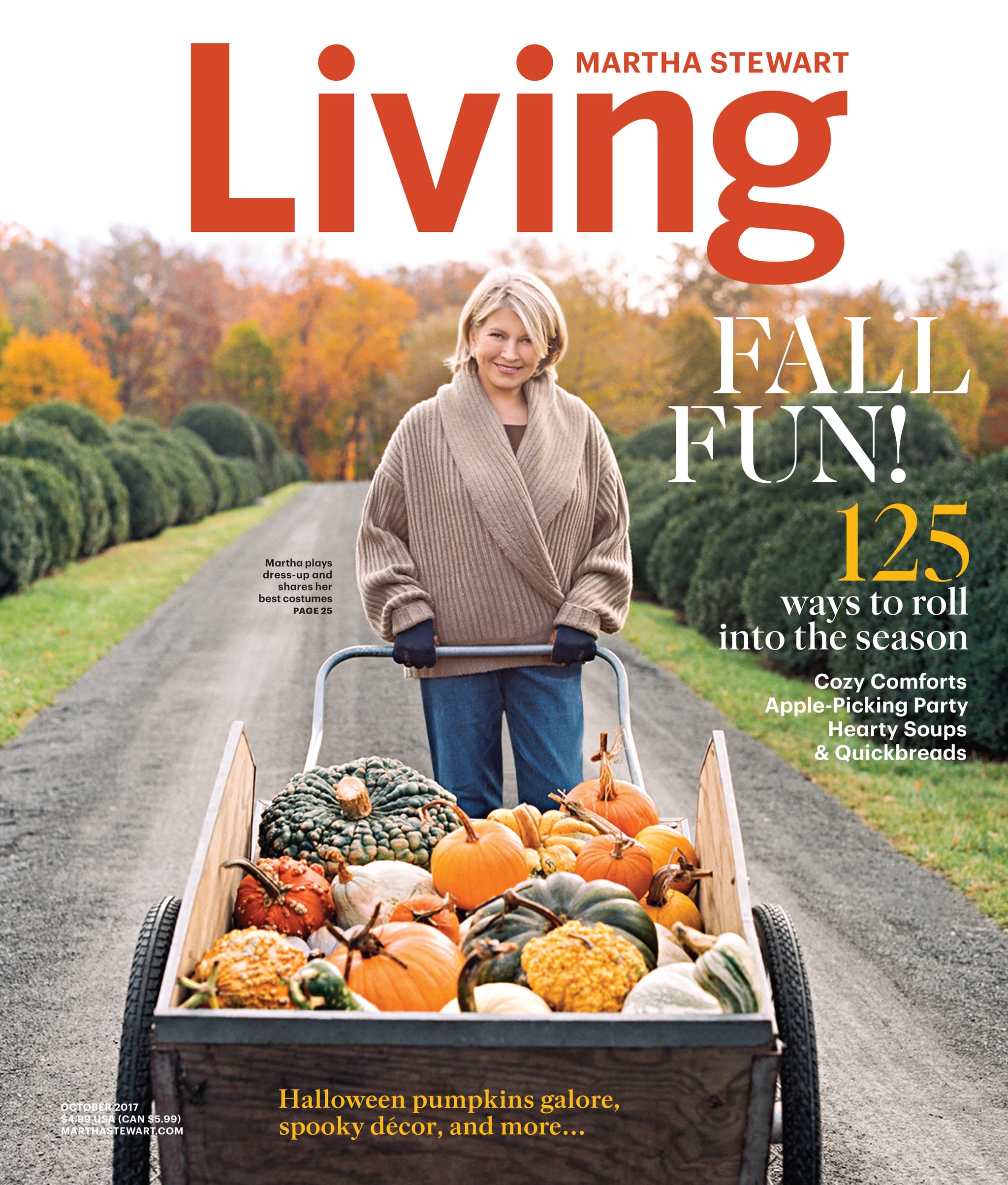 Image Source: John Dolan / Martha Stewart Living