Peanut Butter Pump
You Can Now Pump Peanut Butter Straight From the Jar, So Say Goodbye to Sticky Fingers!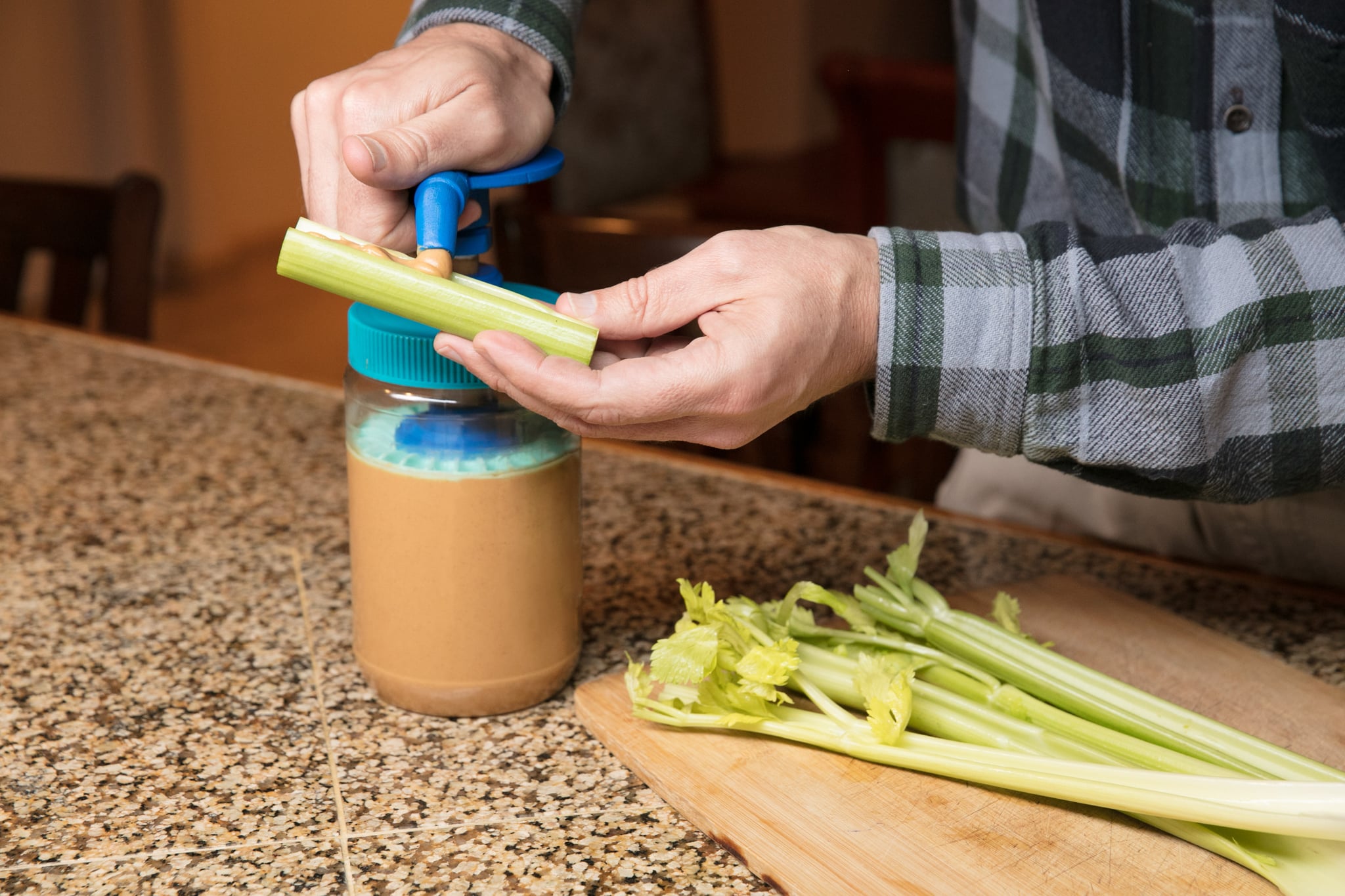 This new gadget is for the peanut-butter-obsessed! It can be a drag to dip your hand in a half-full jar to collect the last remaining PB for your snacks, but now there could be a solution. Thanks to father-of-five Andy Scherer, the Peanut Butter Pump is a reality. The crowdfunded product, available on Indiegogo, takes the mess out of making a sweet-and-salty snack by using a screw-on top and nozzle to replace the lid on your traditional 40-oz. jar.
Create your favorite nut butter treats using the pump's two different nozzles: a stream-style, which is good for crackers, fruits, and veggies, and the ribbon-style for sandwiches and toast. The pump is also meant to scrape the sides of your jar as you go, with the goal of giving you the most spread possible. Yum! Plus, all the valves are removable for easy cleaning. Hear that? It's your kitchen sink, singing your praises.