Peeps Oreos Turning Poop Pink
The Embarrassing Side Effect of Peeps Oreos
Update: The 2018 version of Peeps Oreos features a chocolate cookie and purple creme filling. The seasonal Oreos were first introduced in 2017 with a bright-pink filling, and let's never forget how they made some people . . . feel.
Original story: Dear people of the internet,
We're genuinely sorry for what we're about to report. We don't WANT to cover this, but so many have discussed this issue that it must be addressed.
Peeps Oreos, pictured above, are seemingly innocent. Artificial, yes, but pretty tasty — we gave them a fair review! But some people are claiming there's an unpleasant (and rather embarrassing) side effect: Peeps Oreos are turning their poop pink.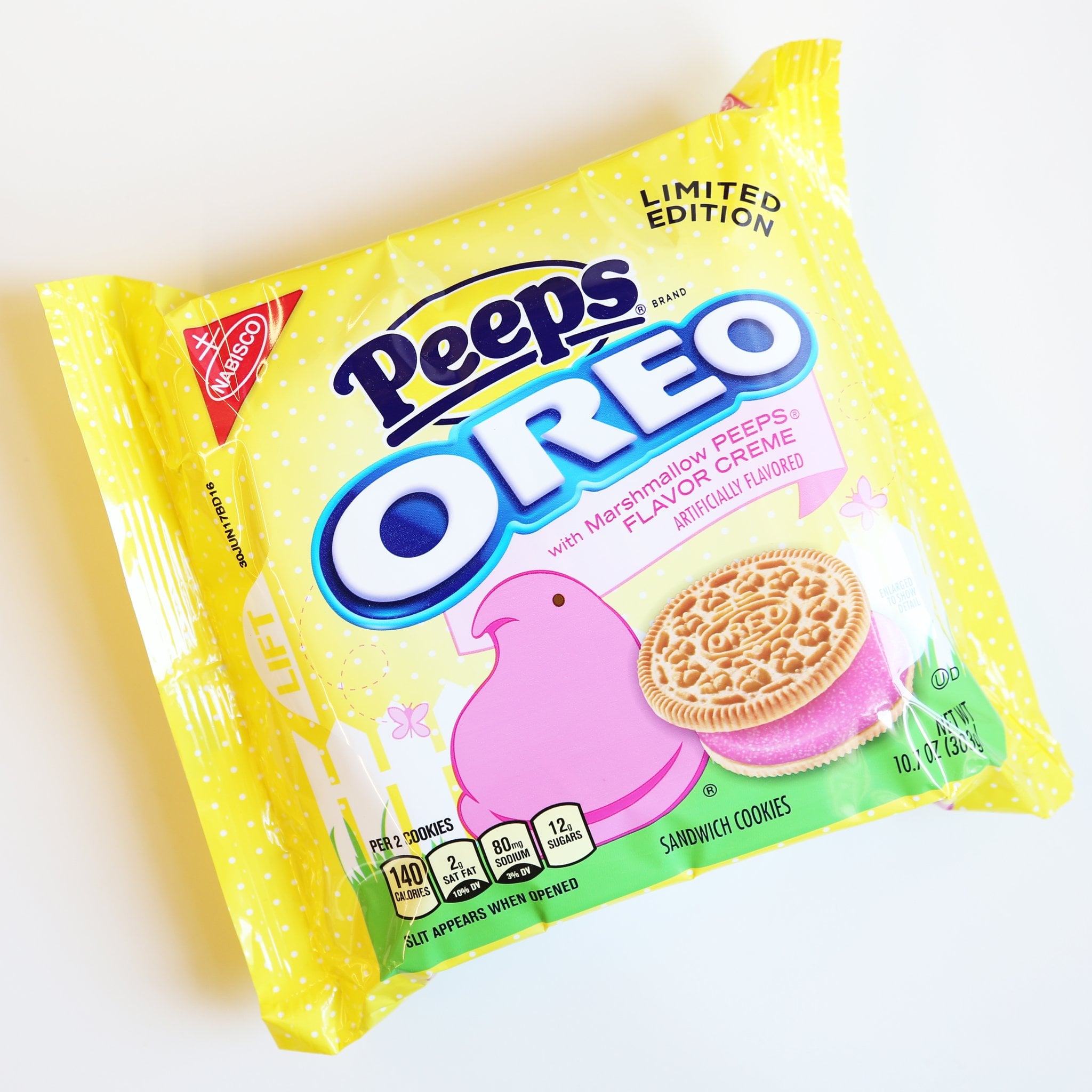 I KNOW.
So gross, and how does that even happen? Well, for starters, let's discuss another claim people are making: that the Oreos turn your saliva pink, too. As people who have in fact eaten a couple of the cookies, we can vouch for this. Eating the bright-pink frosting does indeed coat your tongue in a vibrant pink hue. Now, to achieve pink poop, you'd have to eat nearly an entire package, right? It seems the people whose bowel experiences have turned to the dark (pink) side did actually eat a whole package.
My roommate ate a whole pack of oreo Peeps and left a pink stain in the toilet.

— 🔥Issa Phoenix Force🔥 (@Barbeydahl) February 23, 2017
Guys. I ate a whole package of Peep Oreos today...and my poop is pink.

— Zach Moree (@zach_moree) March 1, 2017
Consider yourself warned. Eat Peeps Oreos at your own risk, and if you can't stop at just two Oreos, may we suggest turning to regular Oreos instead?
Sincerely,
A fellow Oreo enthusiast looking out for your health
Image Source: POPSUGAR Photography / Anna Monette Roberts