Starbucks Iridescent Cold Cup
When Starbucks's New Venti-Sized Iridescent Cup Calls, You Answer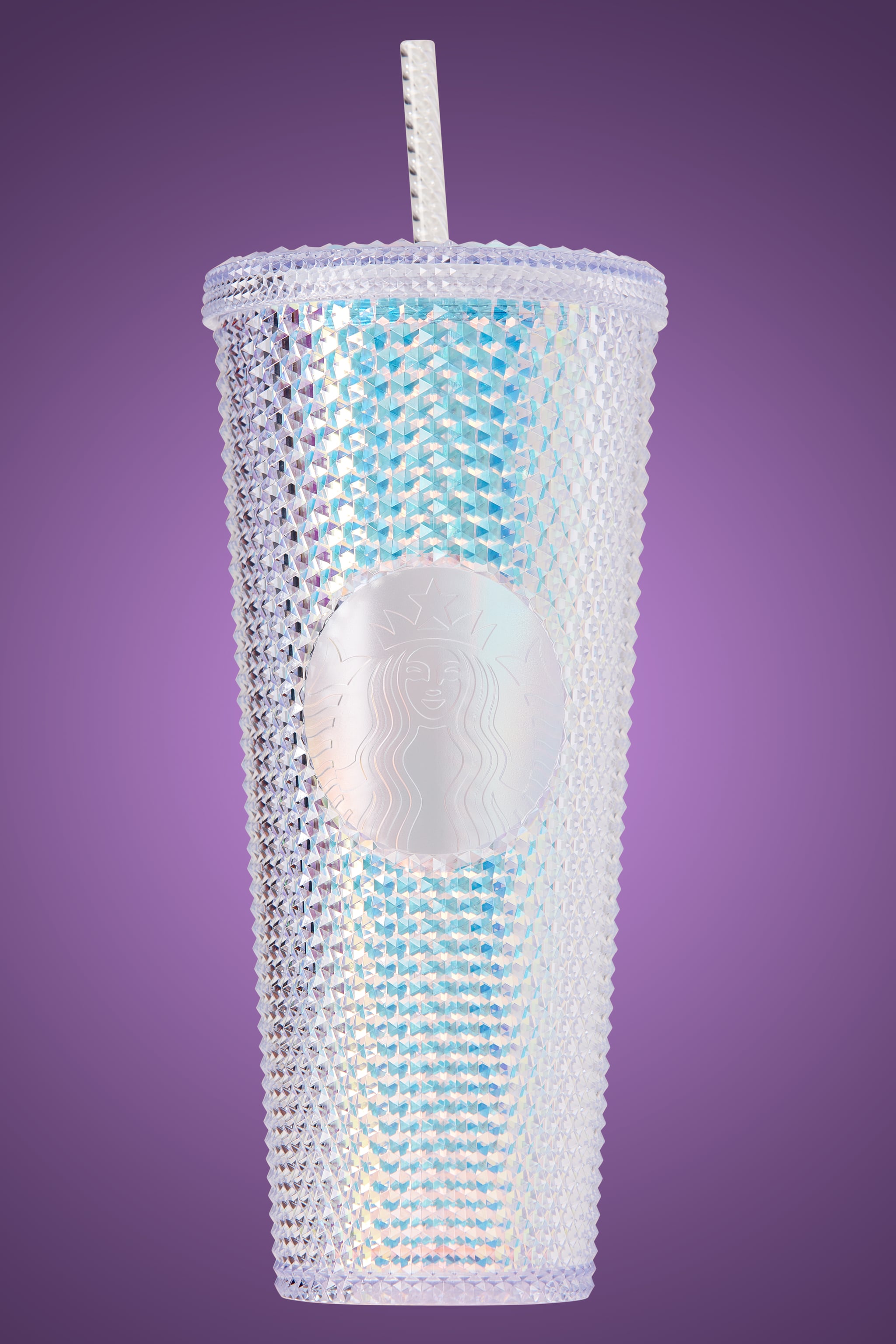 Are you sitting down? Are you sitting down and wearing sunglasses? What about your mood — are you feeling calm? I say this because all of those factors are necessary to gaze upon the latest insane offering from Starbucks. Leading up to the holiday season, Starbucks is unveiling a bunch of novelty cups, tumblers, and mugs, including a venti-sized Iridescent Cold Cup for $19.
Where would you possibly go with such an ostentatious Starbucks cup? It's funny you should ask, because it's not so much that you'd be taking the cup places — the cup is taking you places. Ahead are a few suggestions.
The next Winter Olympics.
The Proto Zoa concert with Zenon.
Arendelle. (Yes, from Frozen.)
The 2042 MTV Video Music Awards.
The weird space station where everyone ends up in Interstellar.
Fenty Beauty headquarters.
A first date at an ice bar.
Miley Cyrus's holiday party.
1995 — Lisa Frank folder in tow.
The unicorn pool float that got stuck in a marsh. (You'll need Starbucks out there, too.)
Caesars Palace.
Care-a-Lot, home of the Care Bears.
The DMV. Simply because.
Starbucks has yet to announce a release date for its glitzy holiday collection, but we will update this post as soon as it does. In the meantime, feel free to continue imagining the places you'll go with your new Starbucks Iridescent Cold Cup. (That's what the Dr. Seuss book was about, right?)
Image Source: Starbucks