Is the Starbucks Unicorn Frappuccino Good?
11 Brutally Honest Reactions to Tasting Starbucks's Unicorn Frappuccino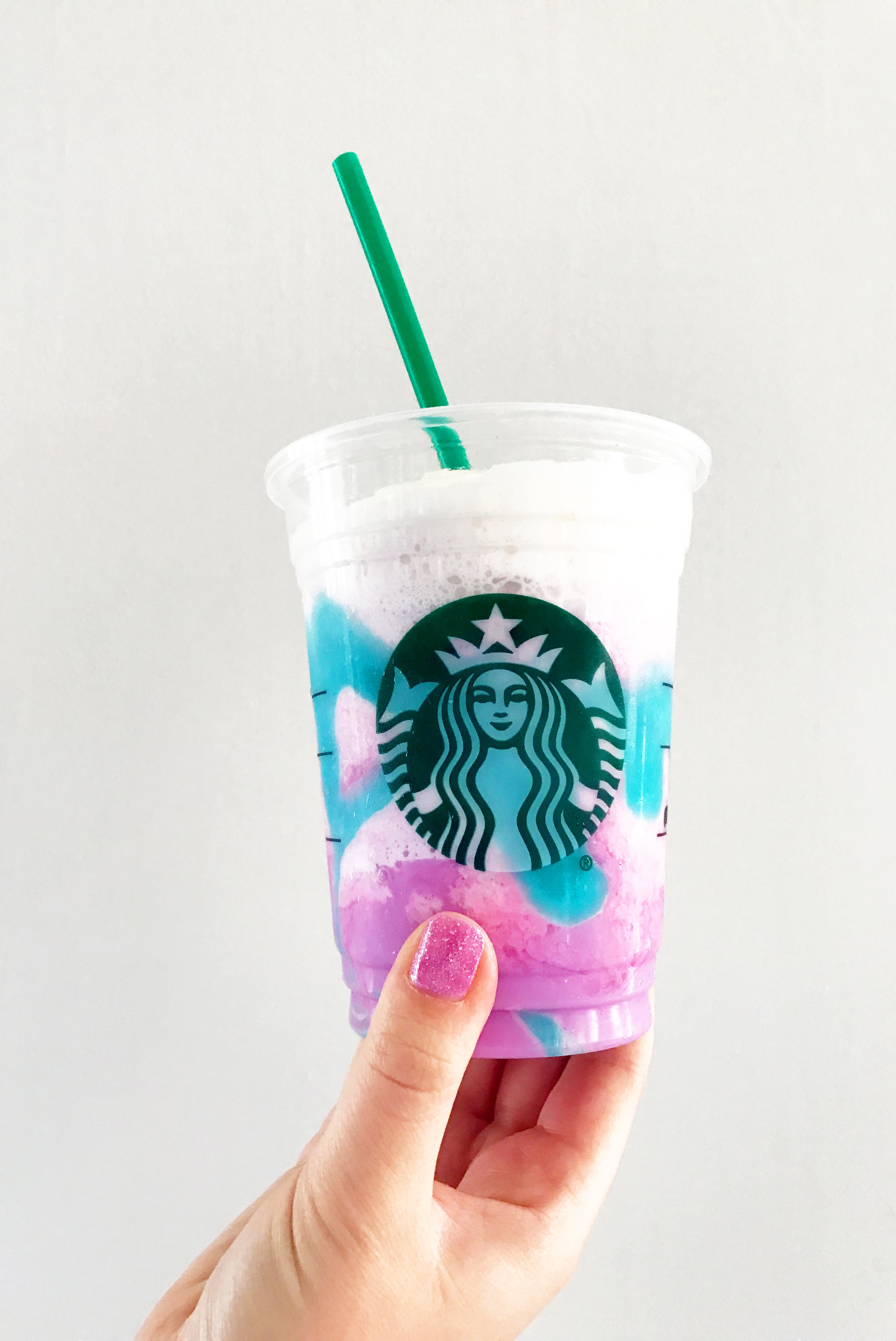 By now, you've seen the new Starbucks Unicorn Frappuccino all over the internet, unless you've somehow managed to avoid its explosive entrance into the world. It's like we've watched the birth of a new child as we followed the initial speculation on Reddit and then stalked sneak-peek photos on Instagram until we finally got the official photo from Starbucks and, at last, tried the Unicorn Frappuccino firsthand. Now that it's finally available, it's time to spread the love and share the beverage with unicorn-lovers everywhere, so we started right here in the POPSUGAR office.
We surprised 11 editors with the pink-purple-blue beverage (kind of millennial pink, as one pointed out) to see how they felt about it. A Frappuccino made with mango syrup, sour blue drizzle, and unicorn "dust" is guaranteed to get a variety of honest reactions out of people, right? Here's what everyone thought.
"No."
"Whoa."
"It tastes like Sour Patch Kids yogurt."
"Oh my god, I don't know . . . I need a second. This is definitely for kids."
"It's good! It's tangy. It reminds me of watered-down lemonade."
"It tastes like Purple Clouds. You know, a drink my mom used to make for me in kindergarten. Something with grape juice and milk. Anyone?"
[jumps] "It's like a punch of flavor right in the mouth!!"
"This tastes like a milky Starburst."
"I don't want sour mixed with my whipped cream."
"It tastes like tart frozen yogurt. Like froyo with sour candy."
"I love it! This exceeded my expectations. I'm impressed that Starbucks really captured the spirit of the unicorn."
So there you have it — you've heard almost every reaction one could have to the great Unicorn Frappuccino. If you're itching to see if it lives up to your expectations and find out your own reaction, you have until April 23 to try it.
Image Source: POPSUGAR Photography / Erin Cullum