Vegas Food and Helicopter Tour Review
Hands Down the Best Way to Experience Las Vegas's Food Scene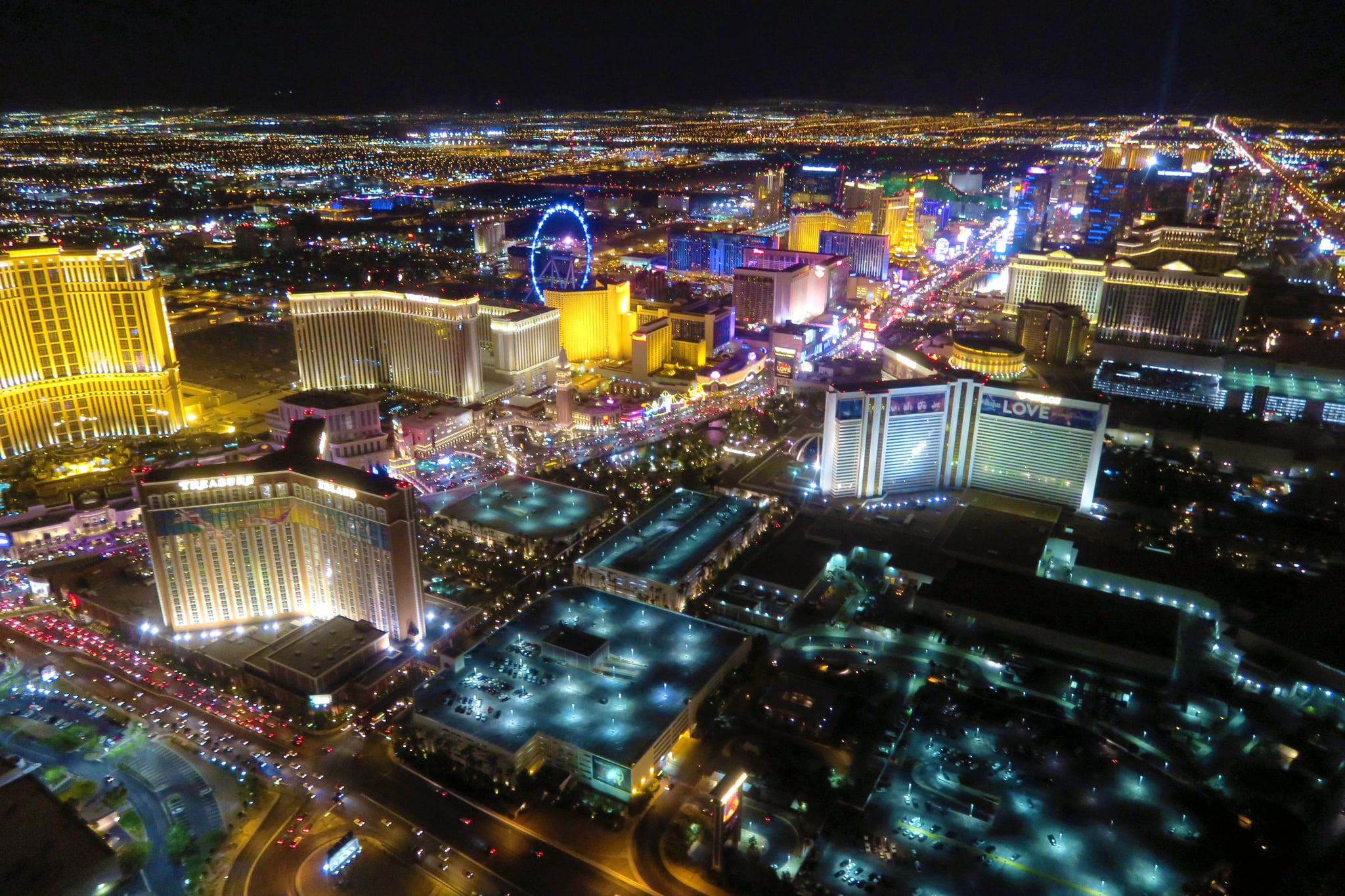 There's absolutely no question that Las Vegas is one of the world's finest dining destinations, attracting rock-star chefs from all over the world to join the towering oasis of luxury smack dab in the middle of the desert. There's one thing that makes it uniquely special, though: the flurry of amazing restaurants is so compact. Giada de Laurentiis, Gordon Ramsay, Mario Batali, Guy Fieri, and José Andrés are just a few of the greats who've made their impact on the Strip. Given the fact that most Vegas trips aren't longer than two to three days (the perfect amount of time to win big or donate a solid amount to the bank of misfortune), how are you supposed to fit in all of these culinary delights into only a few meals?
That's where Donald Contursi and his Lip Smacking Foodie Tours comes in. Being a hardcore foodie who absolutely lives for delicious adventures, I've actually done a lot of food tours all over the world. I've found it to be a great way to explore a city and try out a large variety of restaurants without having to commit to one. It's like a good sampling of what a city has to offer.
I will say that they rarely hit everything I want to eat, but not so with this food tour. It was easily the best dining experience I've ever had — hands down. Donald has had a lot of hospitality experience having worked for 12 years as as server in some of Las Vegas's top restaurants. He knows what people love and want when it comes to fine dining, so he basically put together his dream wish list of dishes at some of the best restaurants on the Strip. We got the chance to experience the Savory Bites & Neon Lights tour ($299/person), which included stops at five restaurants plus a helicopter ride over the strip.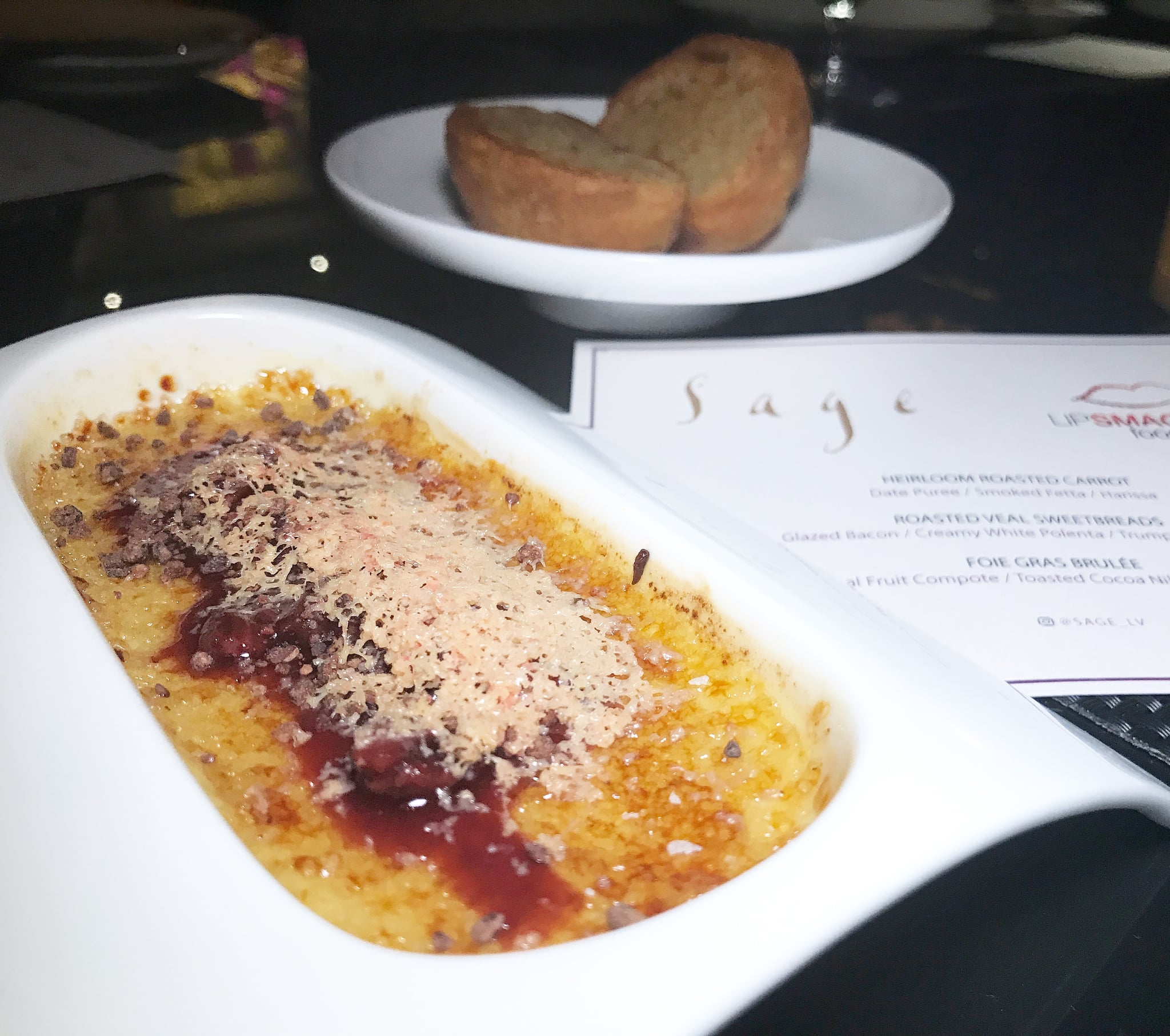 I'm one to do my research going into a restaurant. I stalk menus, read up on specials, and always peruse photos on Yelp just to get an idea of what I "must try" at every location. When they sent over the impressive five-star lineup of locations, I went to work. First up was Michael Mina's Bardot Brasserie at the Aria hotel. I've been there for brunch and fell in love with their thick-sliced bacon. Given that this was the first stop on the trip, I assumed we'd be doing appetizers first. Aside from having the "world's best butter," the two things to try are the escargots Bardot and the foie gras parfait. I assumed that this tour would cater to less adventurous eaters, so they'd go with something a little safer. Nope! They dove right in with the escargots and brought out the duck wings á l'orange and a roasted chicken french dip sandwich. I knew right then and there that this was going to go well.
Donald said that he likes to make sure that there's more than enough options at each location. He always includes the luxurious fan favorites like the foie gras brulée and roasted veal sweetbreads at Chef Shawn McClain's Sage. Then he adds a few unexpected, new dishes for people to discover they love like the delicate fried eggplant tzatziki at Estiatorio Milos at the Cosmopolitan.
Like any good tour, he interjects fun facts about the city, hotels, and history of Vegas — and even includes a well-timed stop at a cool little store called RetroSpecs where you get to check out, try on, and learn about the history of some pretty spectacular eyewear. Not only is it a fun lesson, but it lets you properly digest all the food to make room for dessert!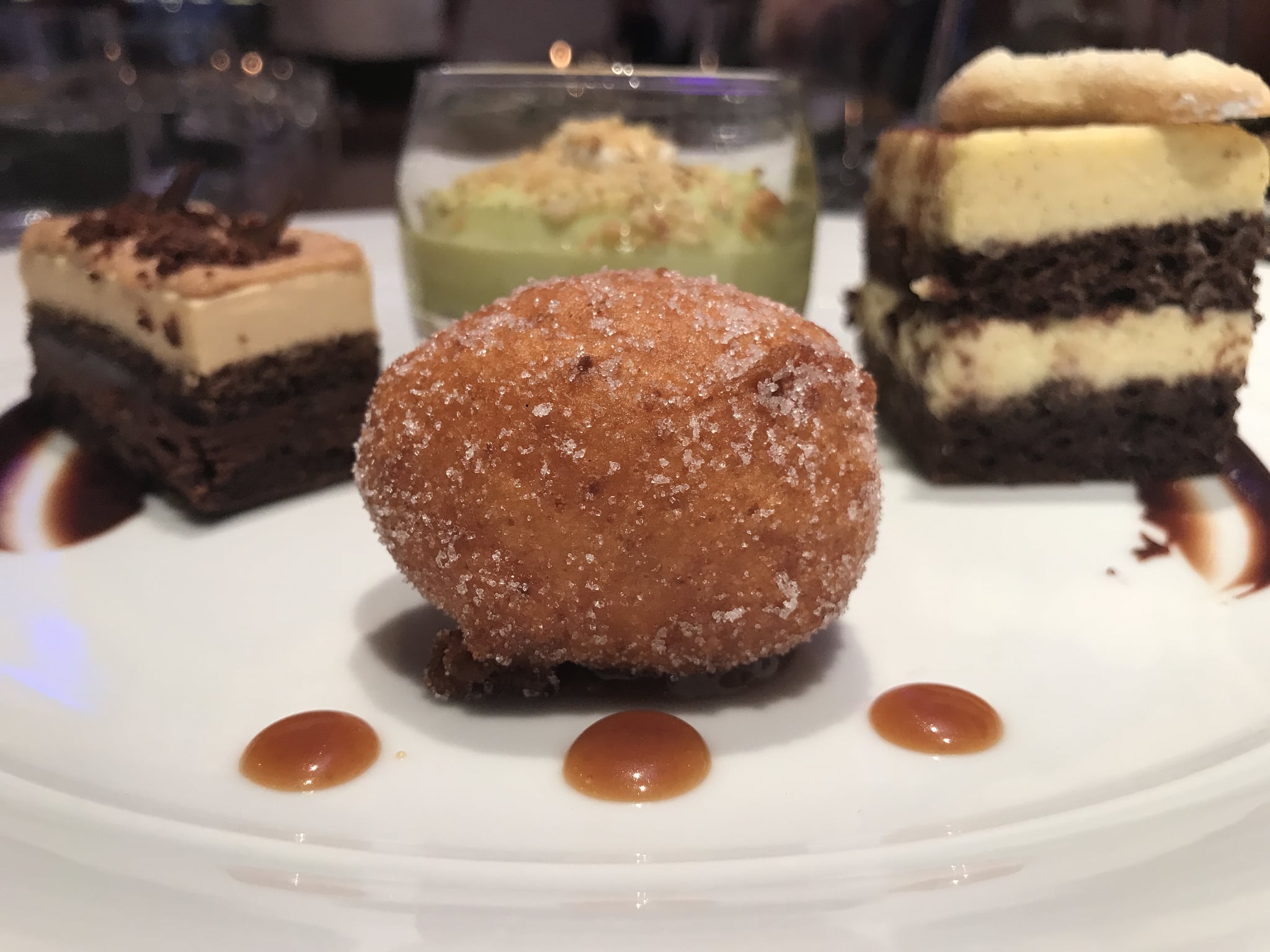 The whole experience was expertly paced, the food choices spot on, and the portions were actually manageable. I certainly left stuffed to the brim, but not uncomfortably so! Plus, for us, our favorite part was sharing this experience with a whole group of like-minded, spirited foodies. Capping off the evening, we bid adieu to our new foodie friends and Donald and jumped in the waiting limo to whisk us away to Maverick Helicopter Tours.
I will say after having spent three hours with such a thoughtful and personalized tour guide, it was a little jarring to be thrust into the machinery that's Maverick Tours. That said, they were absolutely efficient. We arrived, and they knew exactly who we were. After about 10 minutes or so of sipping on Champagne, we were following our pilot onto the runway. It was pretty much everything you'd expect and more. We rocked out to some classic tunes and took in the serene and stunning visual treat. We circled the Strip in about 15 minutes total. It's certainly something worth experiencing at least once and a perfect end to a magical night out.
Overall I would highly recommend checking out Donald's foodie tours next time you're in town. I know I am very much looking forward to checking out the downtown Las Vegas tour the next time I'm there!
Expenses for the author were provided by Lip Smacking Foodie Tours for the purpose of writing this story.