What Did Paula Deen Look Like When She Was Young?
Wow, Paula Deen Looked Completely Different 50 Years Ago
Source: Facebook user Paula Deen
To promote her next appearance on Dancing With the Stars, Paula Deen shared this image of herself. She added, "Here I am in my teenage years. I still love dressin' up, and I can't wait for y'all to see my outfit on Dancing with the Stars tonight!" Paula, now 68, looks hardly recognizable as a teen. The butter queen is definitely stepping outside of her comfort zone. She told cameras last week, "It's been 50 years since I've done any organized steps," but she managed to receive a 5/10 score from the judges and move on to the next round.
Despite Paula's attempts to move past the racism allegations she faced back in 2013 that caused her to lose her contract with the Food Network and almost all of her endorsements, she's still at the butt of many recent jokes. At last night's Emmys, Andy Samberg linked Paula to Kim Davis, "Paula Deen is on this season of Dancing With the Stars, but I gotta say, if I wanted to see an intolerant lady dance, I would have gone to one of Kim Davis's four weddings." Haters are going to hate, but Paula does make 68 look great in her ballroom gown.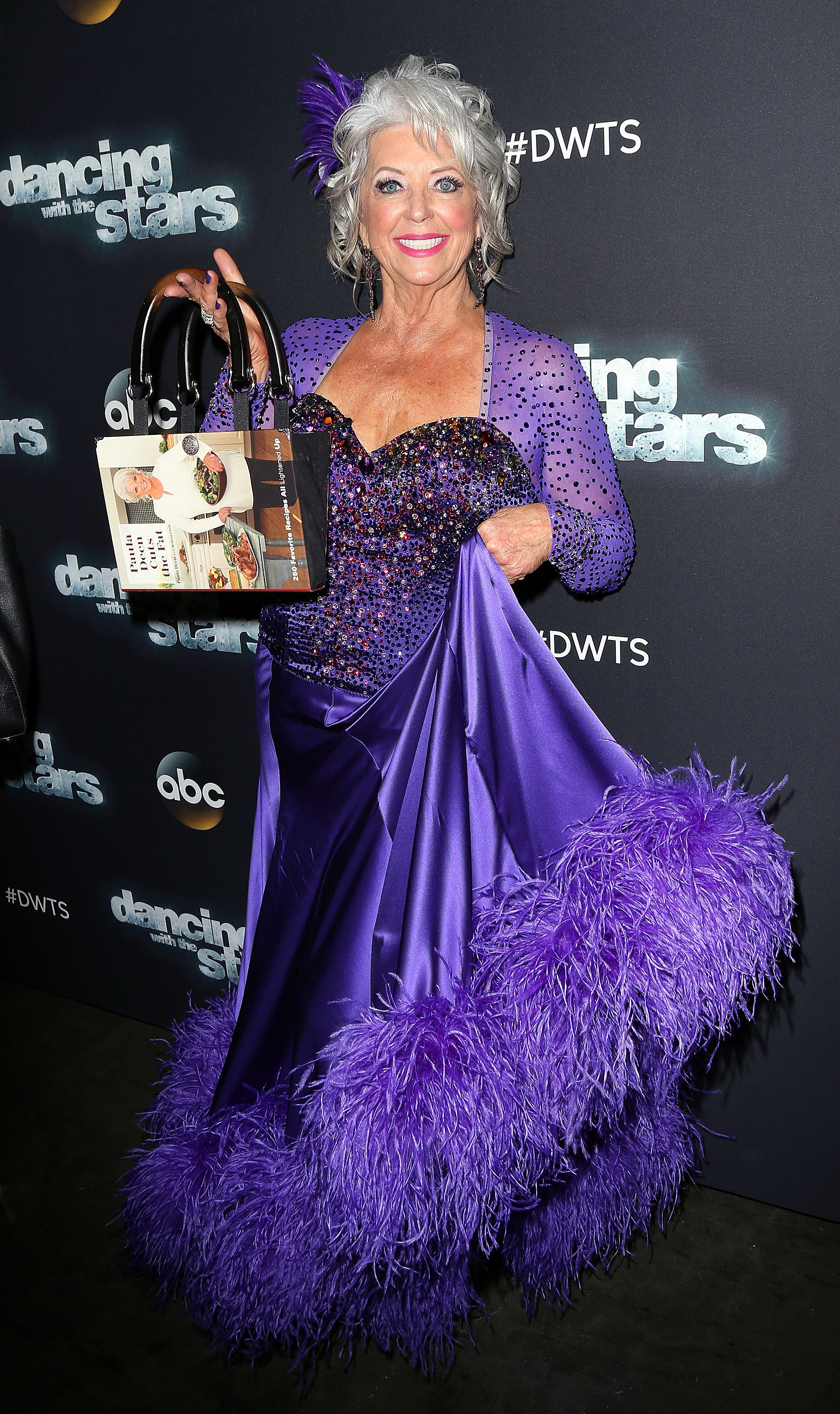 Source: David Livingston / Getty Images