What Does Donald Trump Eat?
What President Trump Eats Every Day — and Why This Nutritionist Has Her Concerns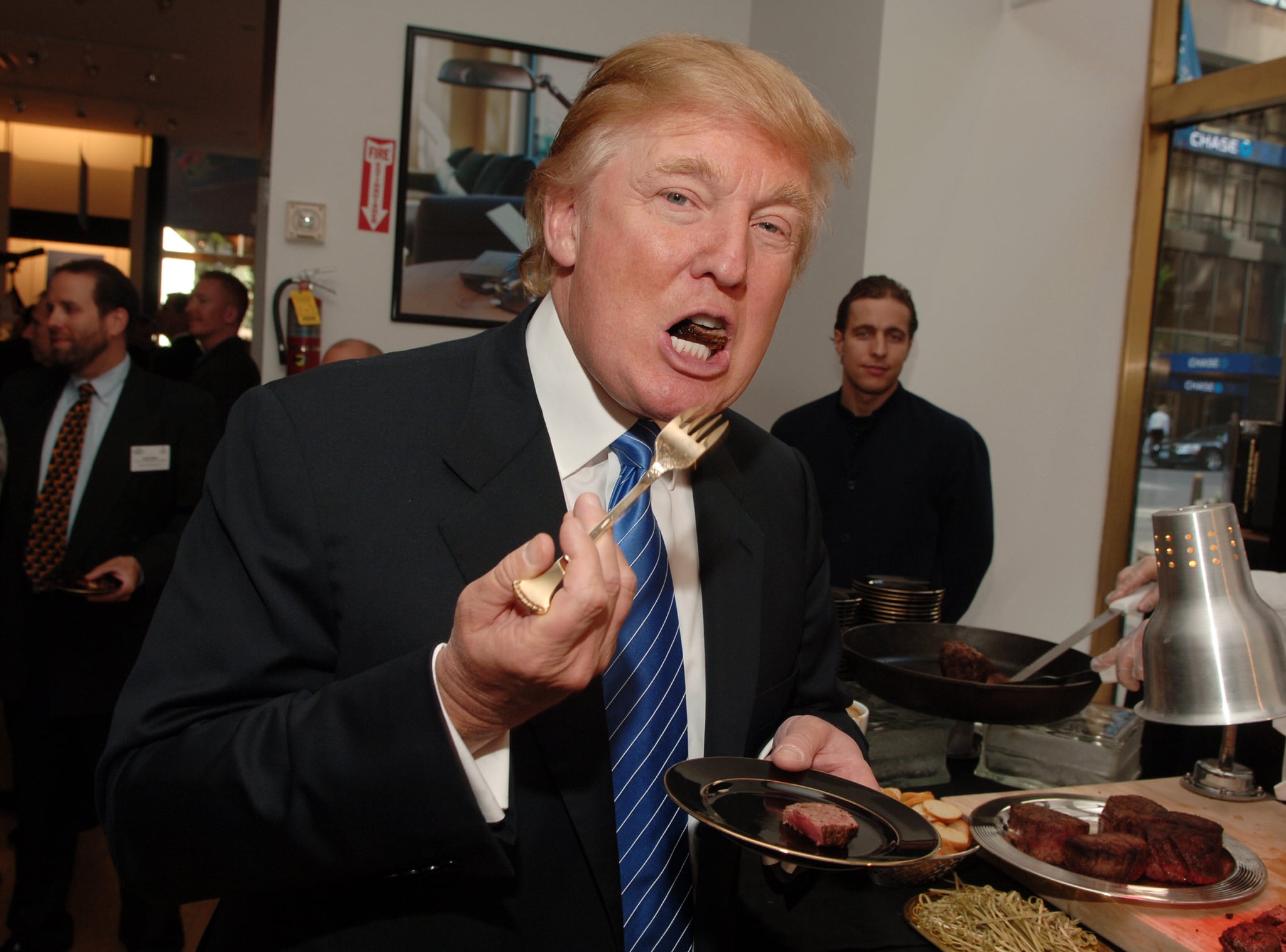 Image Source: Getty / Stephen Lovekin
During a prepresidency interview with CNN, Donald Trump opened up about his predilection for fast food. He said, "I'm a very clean person. I like cleanliness, and I think you're better off going there than maybe someplace that you have no idea where the food's coming from. It's a certain standard." One nutritionist, however, shared her concerns about the president's poorly balanced diet.
Jo Travers is an esteemed nutritionist and the author of The Low Fad Diet. She assessed Trump's everyday diet in an interview with The Guardian, and it was pretty eye-opening.
For starters, Trump isn't a big breakfast fan and he's reportedly said, "My big thing is dinner." If he absolutely must have breakfast, he opts for bacon, eggs, or cornflakes. Travers strongly advised against the consumption of bacon. She said, "It's a processed pork product, which has been linked with cancer, so his risk of developing the disease will go up." Given that his usual breakfast is so protein-heavy, Travers recommended a better balance of protein and carbs.
The president has also spoken about his love of meatloaf. He once prepared meatloaf with Martha Stewart and said he often likes to eat meatloaf sandwiches. Travers said meatloaf sandwiches are just fine if prepared with whole-wheat bread. She did, however, bemoan the lack of vegetables or fruit: "Meatloaf is essentially just meat. There's no roughage. And no fibre impacts on gut health. If you don't feed your gut bacteria with fruit and vegetables, that can impact the immune system and lead to infections."
Then there's Trump's commitment to fast-food purveyors like McDonald's and KFC. Following his win during the primary election, Trump celebrated with McDonald's signature Big Mac and fries. Later that Summer, he shared a picture of himself eating fried chicken on his private plane. Albeit delicious, these aren't the healthiest choices. Travers noted these meals are packed with trans fats and linked to heart disease.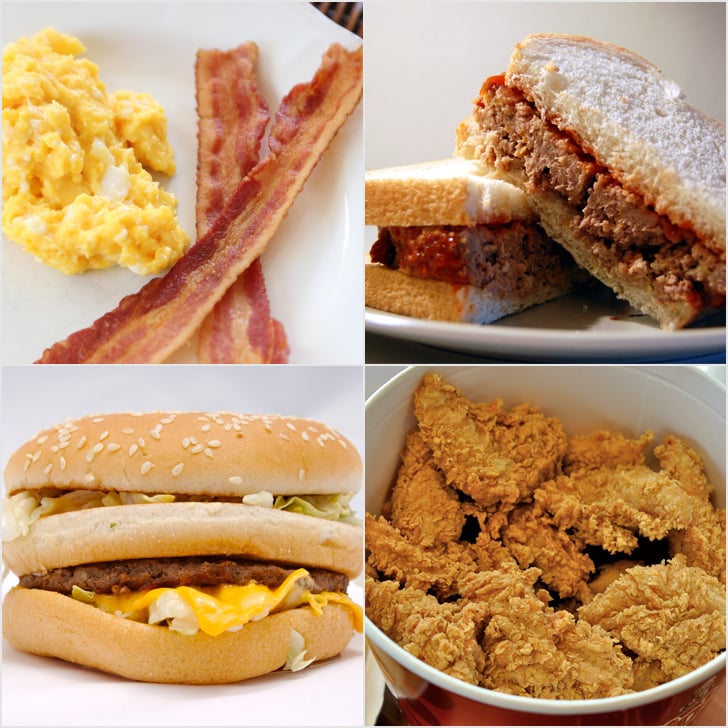 Image Sources: POPSUGAR Photography / Anna Monette Roberts, Flickr user su-lin, Flickr user zigazou76, and Flickr user powerplantop
In addition to its physical effects, Trump's heavy diet may have mental and emotional implications, as well, specifically due to the lack of healthy fats and omega-3s. "His body will substitute with other types of fats, which are less fluid, making it harder for neuro transmitters to get through," Travers said, adding, "This is linked to mood disorders."
This post was originally published on Feb. 7, 2017.
Much like his policies, the president's diet is vastly different than that of Barack Obama, whose main late-night snack was once described as being "seven lightly salted almonds."