Where to Buy The Cheesecake Factory's Brown Bread
The Cheesecake Factory's "Brown Bread" Is Coming to Stores, So Prepare to Stock Up!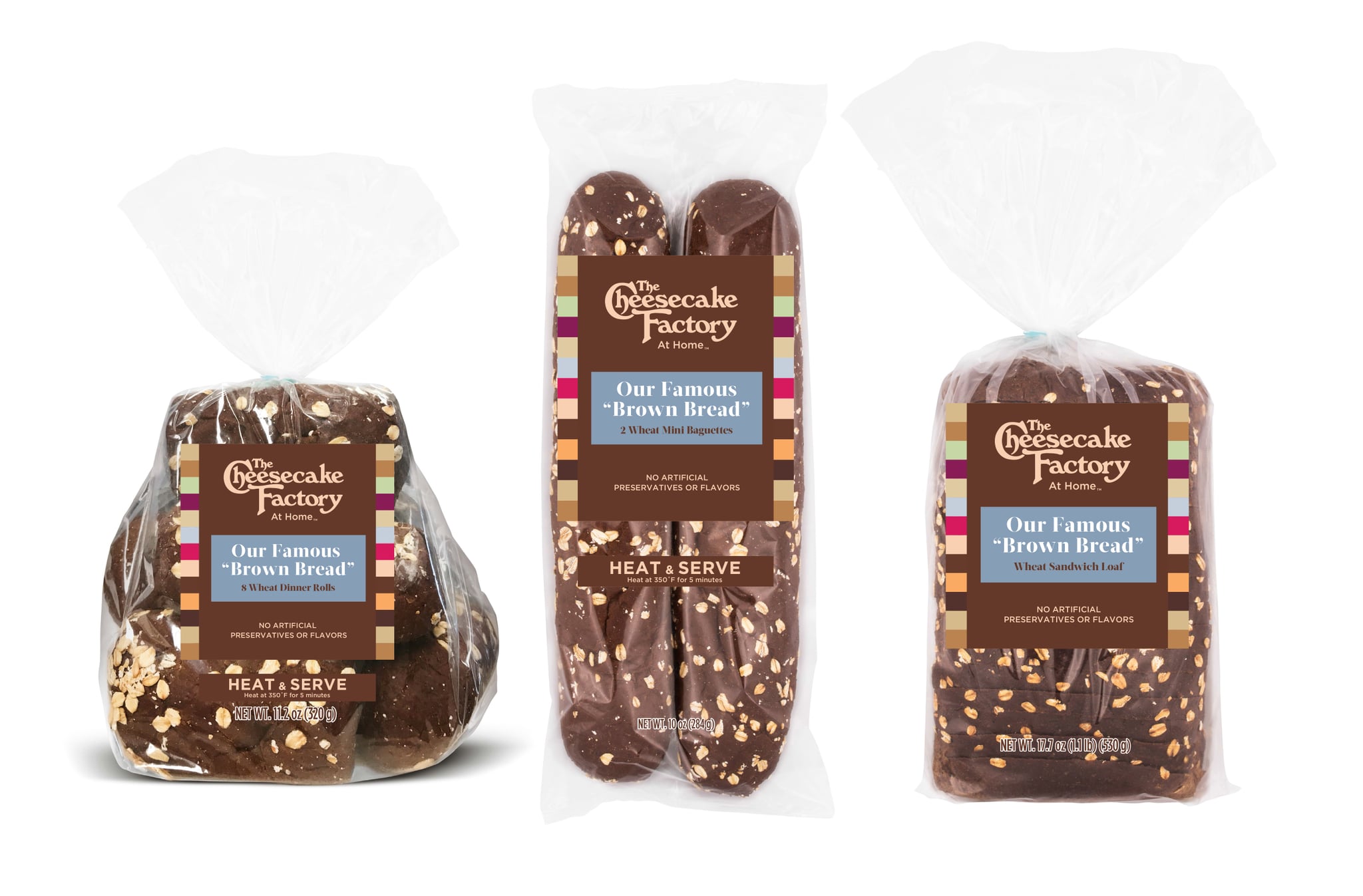 The Cheesecake Factory is mostly known for, well, cheesecake, but its "brown bread" comes in at a pretty close second in popularity. For the first time ever, you can now buy the famous honey-wheat bread in grocery stores, so you don't have to have a dinner reservation in the works to enjoy the addictive appetizer. The Cheesecake Factory is rolling out packaged Brown Bread in select grocery stores nationwide as early as this week, so keep your eyes peeled in the bakery section. The bread will be available in a few varieties: "heat and serve" dinner rolls (eight-pack for $3), mini baguettes (two-pack for $3), and ready-to-eat sandwich loaves ($4).
A representative for The Cheesecake Factory confirmed that the bread will first launch in Winn Dixie, Bi-Lo, and Harveys grocery stores, and additional markets nationwide will follow. The best part is this is a permanent product launch, so there's no need to rush before it flies off shelves. Brown Bread is the latest item to join The Cheesecake Factory's at-home line, which currently includes cheesecake mixes, chocolates, and cookie and cupcake mixes. It's never been easier to make your own Cheesecake Factory recipes at home!