Beat the Heat With This Summer's Tastiest Boozy Freeze Pops
As POPSUGAR editors, we independently select and write about stuff we love and think you'll like too. If you buy a product we have recommended, we may receive affiliate commission, which in turn supports our work.
Summer is here and it's time to get this party popping — literally! Growing up, freeze pops were (and still are) all the rage. Now, seeing some of our favorite liquor brands replicate our childhood summertime treat with a boozy twist is bringing us all the nostalgia and fuzzy feelings. From Truly's new Lemonade Freeze Pops to legendary pop brand FrutaPop, it's hard to keep up with all the different alcohol infused pops out there. Not to worry though. We've scoured the Internet and liquor aisles and came up with a list of the tastiest boozy freeze pops available. Tequila, rum, vodka, wine, we've found it all.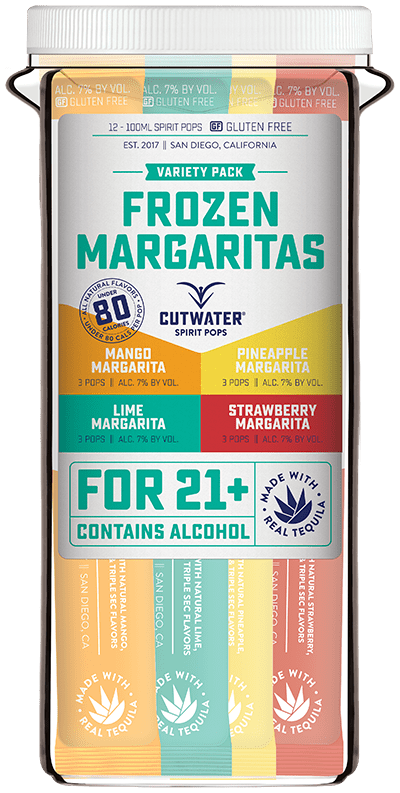 Cutwater Frozen Margarita Pops
We didn't think the concept of to-go margaritas could get any better, then Cutwater went and turned their award-winning canned marg into a freeze pop! Cutwater Frozen Margarita Pops ($23 - $27 for 12) are gluten-free, come in four flavors (mango, pineapple, lime, and strawberry), have seven percent alcohol by volume (ABV), and contain no artificial sweeteners. One 12 pack will get you three of each margarita flavor, giving you plenty of sweet options to enjoy. Find your nearest Cutwater retailer using their store locater.
FrutaPop POP Luck Variety Pack
FrutaPop is the king of boozy frozen pops. Thirsty customers can choose from nine different flavors including, but not limited to, Guava Cosmo, Watermelon Lemonade, Moscow Mule, and Piña Colada. All FrutaPop pops are five percent ABV. If you're overwhelmed by choices, try the FrutaPop POP Luck Variety Pack ($42 for 12).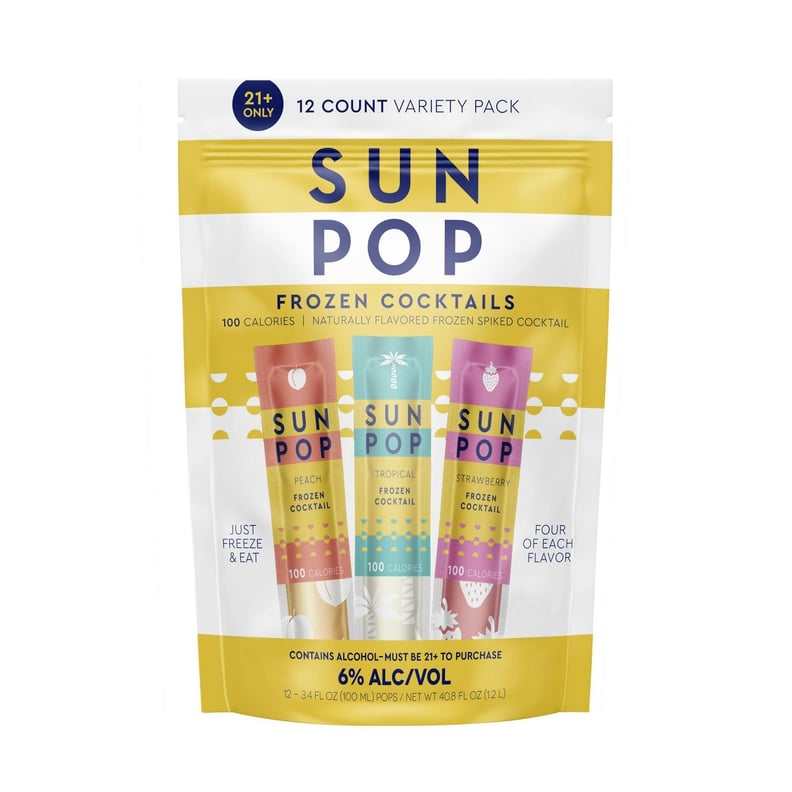 SunPop Frozen Cocktails
Available only at Target, each variety 12 pack of SunPop Frozen Cocktails ($15) comes with three flavors, which range from peach to tropical to strawberry. The customer reviews are overwhelmingly positive.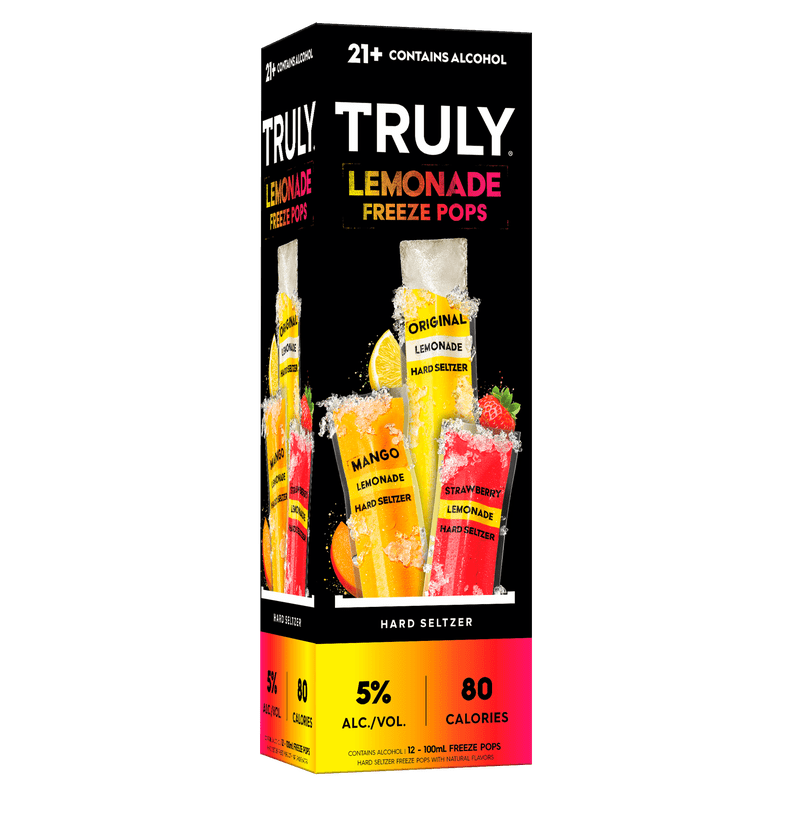 Truly Lemonade Freeze Pops
Hey Truly lovers, you're going to want to get a load of this. The seltzer brand has taken their fan favorites — Original Lemonade, Strawberry Lemonade, and Mango Lemonade — and froze them into Truly Lemonade Freeze Pops ($18 for 12). Just like their canned beverages, these bad boys are five percent ABV, and they're only 80 calories per pop. Currently, the pops are only available in 27 states, so be sure to use the Truly locator to find them at your nearest retailer.
Skinny Freezer Wine Cocktail 12 Pack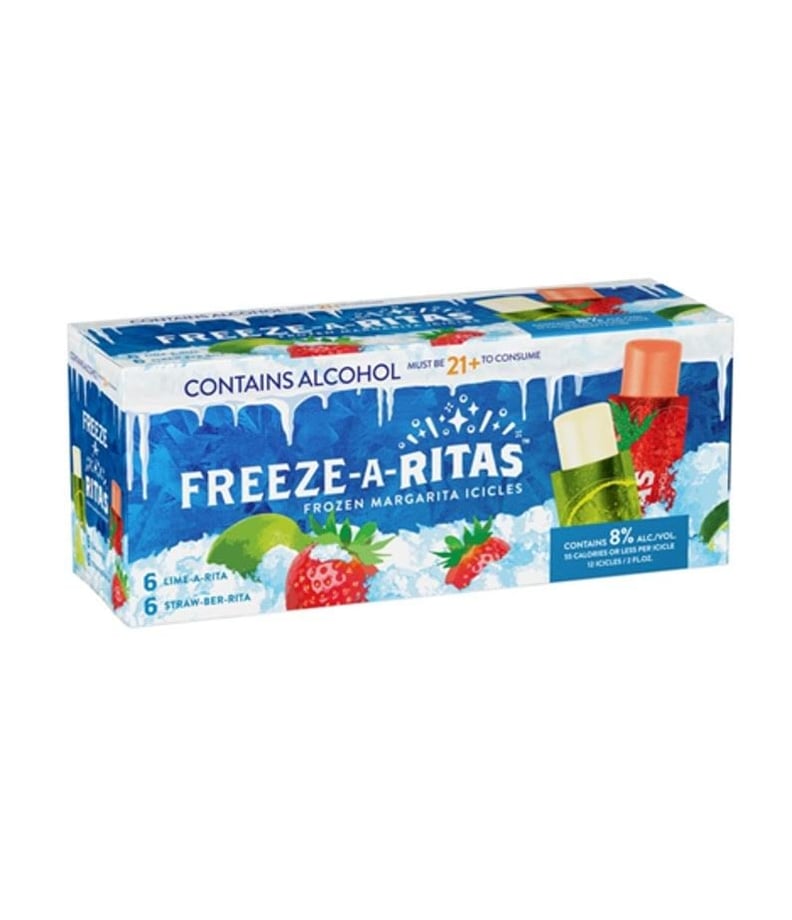 Freeze-A-Rita Frozen Margarita Icicles
This is your friendly PSA that Freeze-A-Rita Frozen Margarita Icicles ($10 and up for 12) are officially here and only for a limited time! The beloved canned margarita inspired brand has transformed their signature Lime-A-Rita and Strawberry-A-Rita flavors into frozen Ritas pops that range from 50 to 55 calories and have eight percent ABV.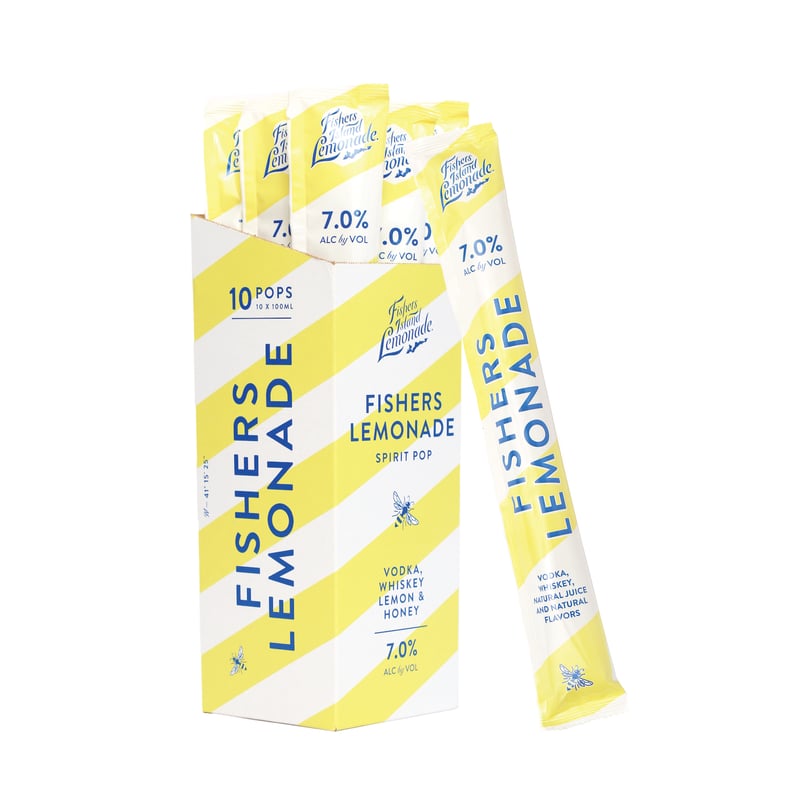 Fishers Lemonade Spirit Pops
Nothing quenches the palette quite like a spiked lemonade. Fishers Lemonade Spirit Pops ($31 for 10) is the frozen sister product of Fishers Islands' original vodka and whiskey infused lemonade. The dual-spiked frozen pop is available online and can also be ordered in quantities of 20 or 60.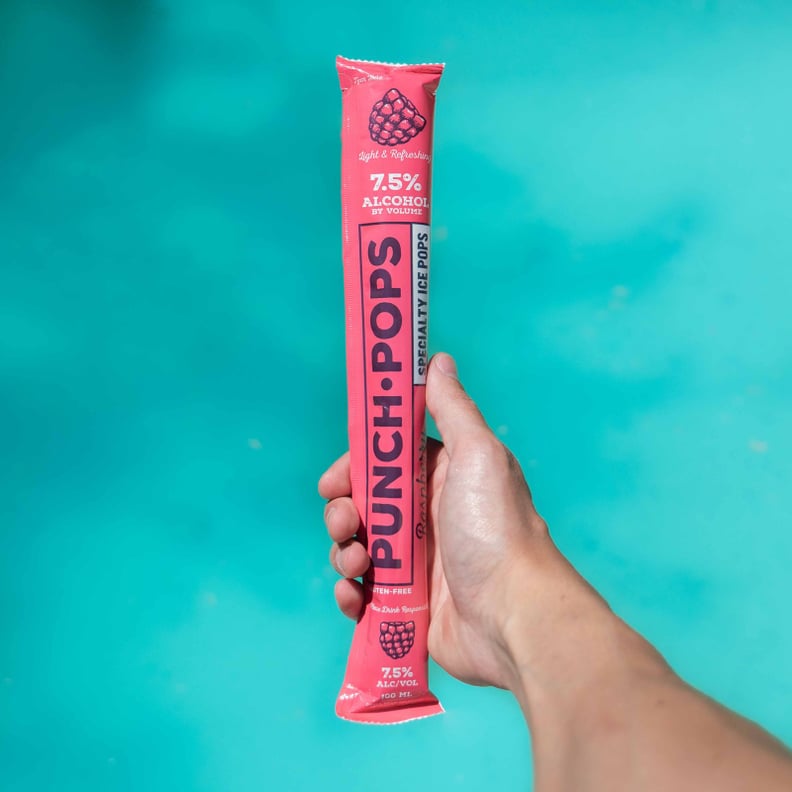 PunchPops Raspberry 12 Pack
The sweet treats in the PunchPops Raspberry 12 Pack ($24) are gluten-free, vegan, and a lot of boozy fun. Craving another flavor? PunchPops also offers lemonade pops. Both have seven and a half percent AVB and are just 88 calories.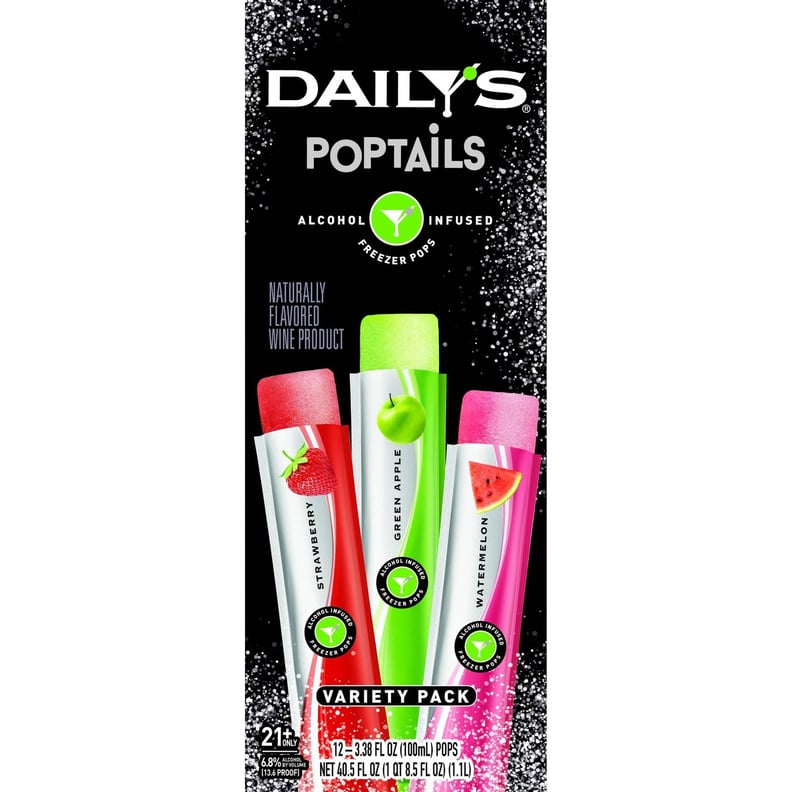 Daily's Poptails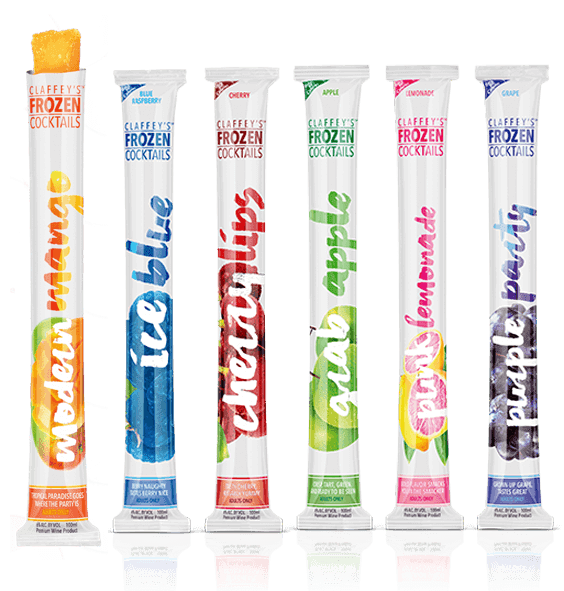 Claffey's Frozen Cocktails
While some brands may stick to their original name brand favorites, Claffey's Frozen Cocktails ($22) offers flavors outside the box. Take a bite out of Cherry Lips, or perhaps Grab Apple. Each purchase comes with a box of 12 pops, each at six percent ABV. If you're someone who prefers one of everything, they have variety packs too.