If You're Not Spiking Your Ice Pops Like This, You're Simply Doing Summer Wrong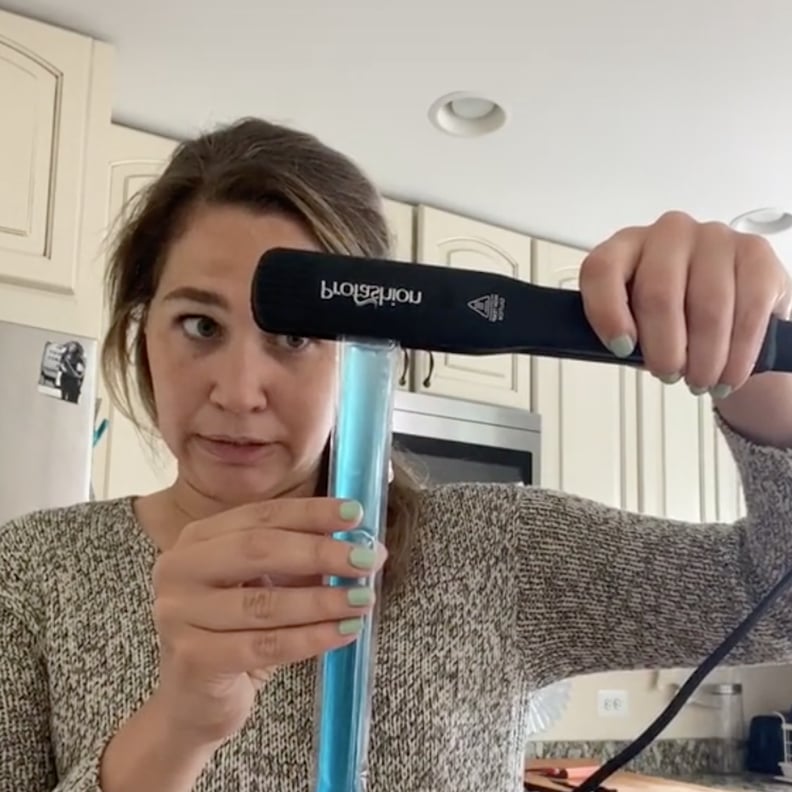 Ice pops, Fla-Vor-Ice, Otter Pops, freeze pops — no matter what you call 'em, they're a nostalgic summertime must have capable of simultaneously quenching your thirst and transporting you back to those sweet, sweet childhood days. Now, thanks to the creative folks on TikTok, we see the refreshing treats in a whole new boozy light. Some creative users on the app have devised a simple way to make your own alcoholic ice pops at home using a hair straightener — yes, a hair straightener. We know it sounds weird, but just hear us out.
The adult-approved hack is quite straightforward. Just snip off the top plastic tip of your unfrozen ice pop with scissors, and pour out a bit of the liquid to make room for the hard stuff. Then, funnel in a shot or so of your favorite liquor, but not too much, so the concoction is still able to freeze. Lastly, carefully use a straightener to clamp down and reseal the plastic end, making sure the temperature isn't too high. If you want to be as cautious as possible, we suggest slipping some parchment paper between your flat iron and the plastic tube. Toss those pops in the freezer, and voila — you've just DIY'ed the ideal boozy snack for poolside hangs.
While this hack has technically been making the rounds on social media since last summer, it's recently gained new adoptees (us included!) as the warmer season approaches again. Check out the videos ahead to see the various combinations other TikTok users have whipped up at home. Which liquor will you be adding to yours?