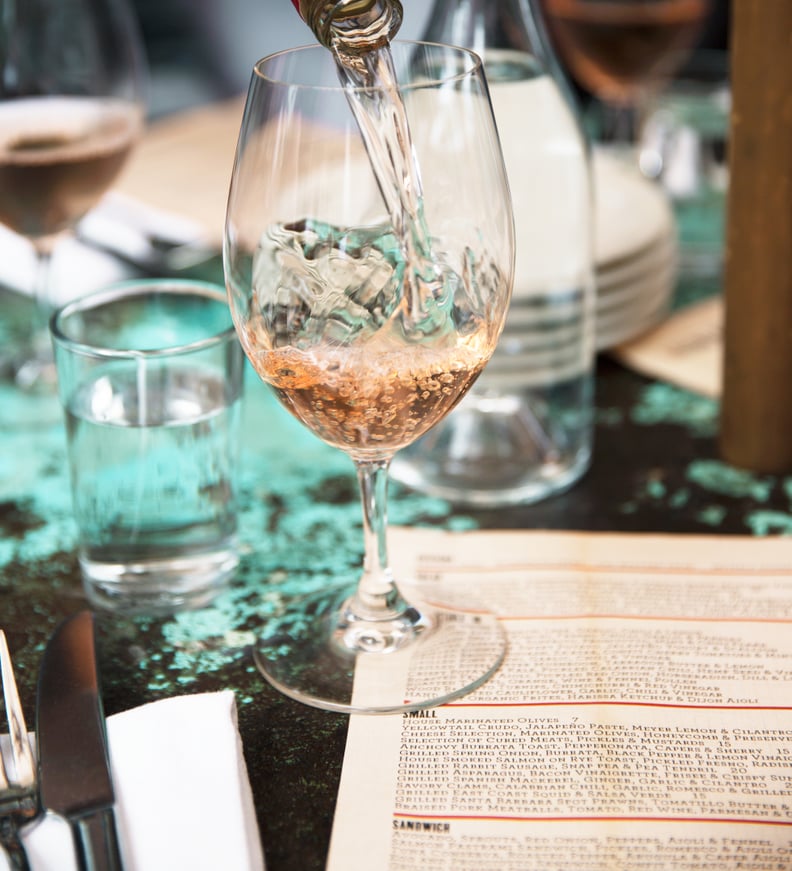 POPSUGAR Photography | Sheila Gim
POPSUGAR Photography | Sheila Gim
Great news! Aldi's affordable, award-winning Rosé is officially available in US stores as of Sept. 20. The $8 bottle has "delicate yet intense flavors of strawberry and white fruit, with a subtle touch of spice," according to Aldi, and took home the award for best Great Value Rosé under £8 at this year's International Wine Challenge.
Aldi's grocery selections may be cheap — in fact, the cheapest — but they're still damn good. The latest proof, from the Academy Awards of wine on May 22, is Aldi's Cotes de Provence Rosé beating out several expensive bottles of wine to win its silver medal.
The popular — and ridiculously cheap — bottle will be on Aldi's shelves in the US, but only for a limited time. It's the very first time this particular wine, created especially for UK stores, will be available in the US, but hopefully not the last!