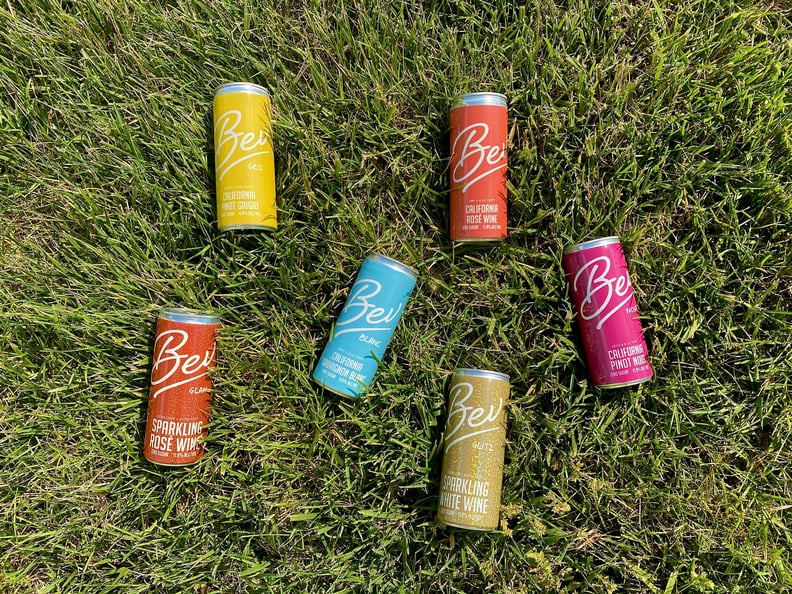 POPSUGAR Photography | Anvita Reddy
POPSUGAR Photography | Anvita Reddy
As POPSUGAR editors, we independently select and write about stuff we love and think you'll like too. If you buy a product we have recommended, we may receive affiliate commission, which in turn supports our work.
As much as I love a yummy craft cocktail or my trusted hard seltzers, I wanted to try something new for the summer. Something that made me feel like I'm living my best life, carefree yet trendy and chic, like I was in an Ariana Grande music video or a cast member of Siesta Key. And lo and behold, as I scrolled through Instagram, Bev's gorgeous packaging caught my eye. However, I was more intrigued by the fact that it's canned wine, so I knew I had to try it out.
If you are in the market for a new summer drink, you need to try Bev's canned wines. For a drink that has zero sugar, these wines are on the sweeter end of the spectrum. All of Bev's canned wines have a little bit of a refreshingly fizzy, sparkling texture to them, which I loved. Each can has 11 percent alcohol content, and it surprisingly does not taste like it. Therefore, I highly recommend only drinking two to four per sitting; these will hit you like a ton of bricks — trust me.
With packaging so stunning and ultra-chic, Bev's canned wines are more than just a yummy drink. It's practically a summer accessory that deserves a dedicated grid post on our Instagram feeds. The bright colors and sleek design of the cans are vibrant and such a summertime vibe. Who knew a canned alcoholic drink could be so trendy and glam!?
Overall, Bev's canned wines are pretty much the White Claws of wine. If you and your friends are vinos and true wine connoisseurs, it's not as refined as a high-quality authentic bottled wine. However, if you love sweeter wines or sparkling wines, Bev's canned wines are worth it. Bev is perfect to throw in a cooler for chill beach hangouts, pool parties, picnics at the park, and more. The canned wines are packed with flavor, with each flavor being so distinct from one another, even though they are all sweet. Although Bev will not replace your traditional wine bottles, it's a refreshing alternative to the same old hard seltzers and beers.
From the packaging down to the taste, Bev's canned wines are perfect for summer parties, casual hangouts, and overall having a good time. It's hot girl summer in a can. Keep reading to see my thoughts on all of Bev's flavors.
Bev Gris California Pinot Grigio
The Bev Gris California Pinot Grigio ($49 for 8, $99 for 24, $190 for 48) is light and refreshing, with notes of elderflower, pear, and zesty grapefruit. This flavor was really good, in fact, it was one of my favorites. It was perfectly sweet without being too overpowering in taste. It's slightly fizzy with a smooth taste. This is the perfect drink for a casual yet chic picnic at a park.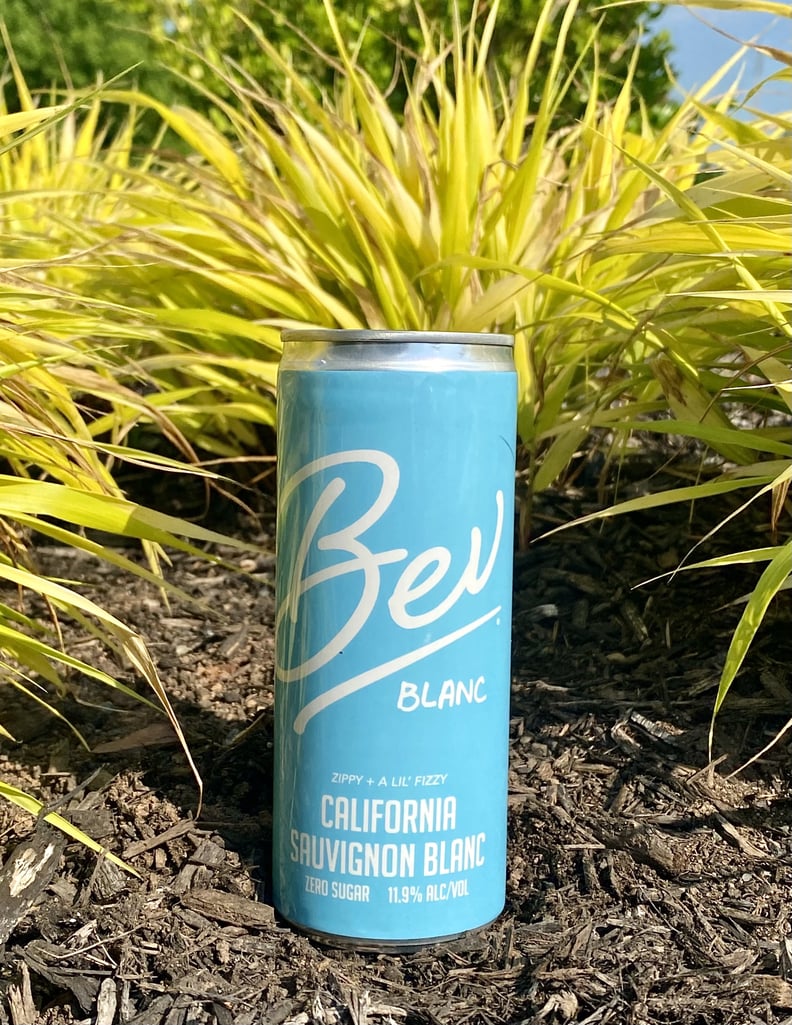 Bev Blanc California Sauvignon Blanc
The Bev Blanc California Sauvignon Blanc ($49 for 8, $99 for 24, $190 for 48) is dry, refreshing, and a little fizzy, with aromatics of crisp green apple, white nectarine, and light citrus. Bev Blanc is by far my favorite out of the bunch. It has the right amount of sweet and dry flavors. It's so light, genuinely refreshing, and so delicious. That blue is just so lovely. Whether you're watching a rom-com with friends or embracing your hot girl summer on the beach, the Bev Blanc is a must!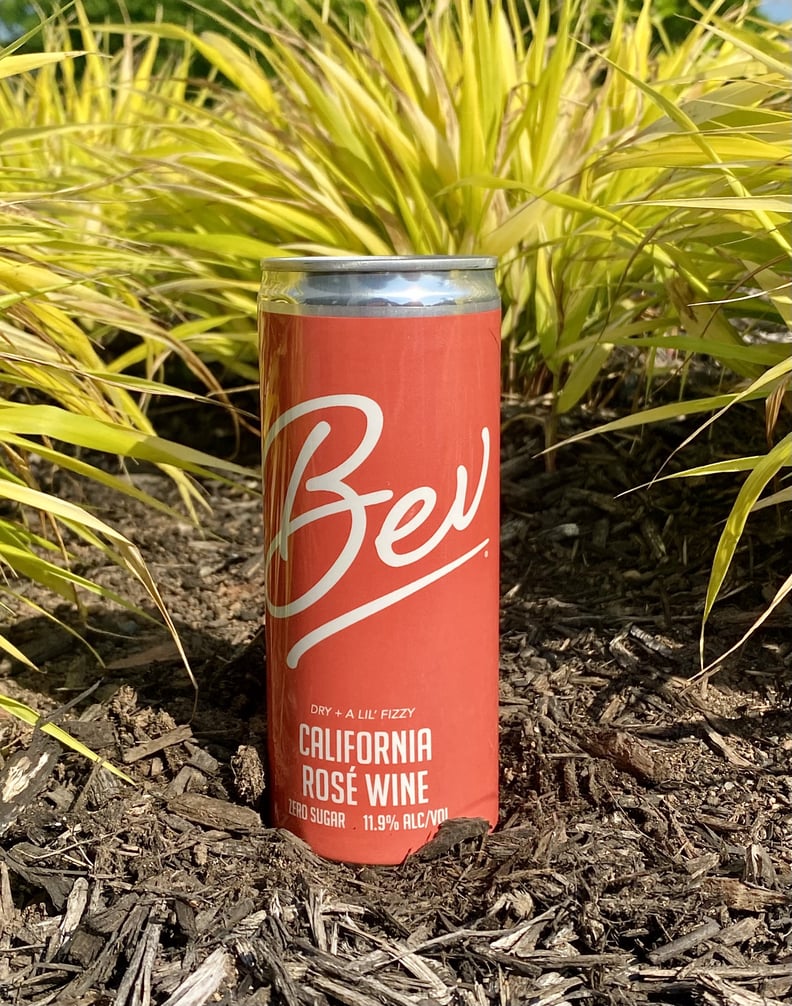 Bev Rosé California Rosé
If you like very sweet wines, the Bev Rosé California Rosé ($49 for 8, $99 for 24, $190 for 48) is your go-to! It has aromatic notes of fresh strawberry, raspberry, and white peach. It's a fruity rosé that will be the one you'll love to lounge in a pool with.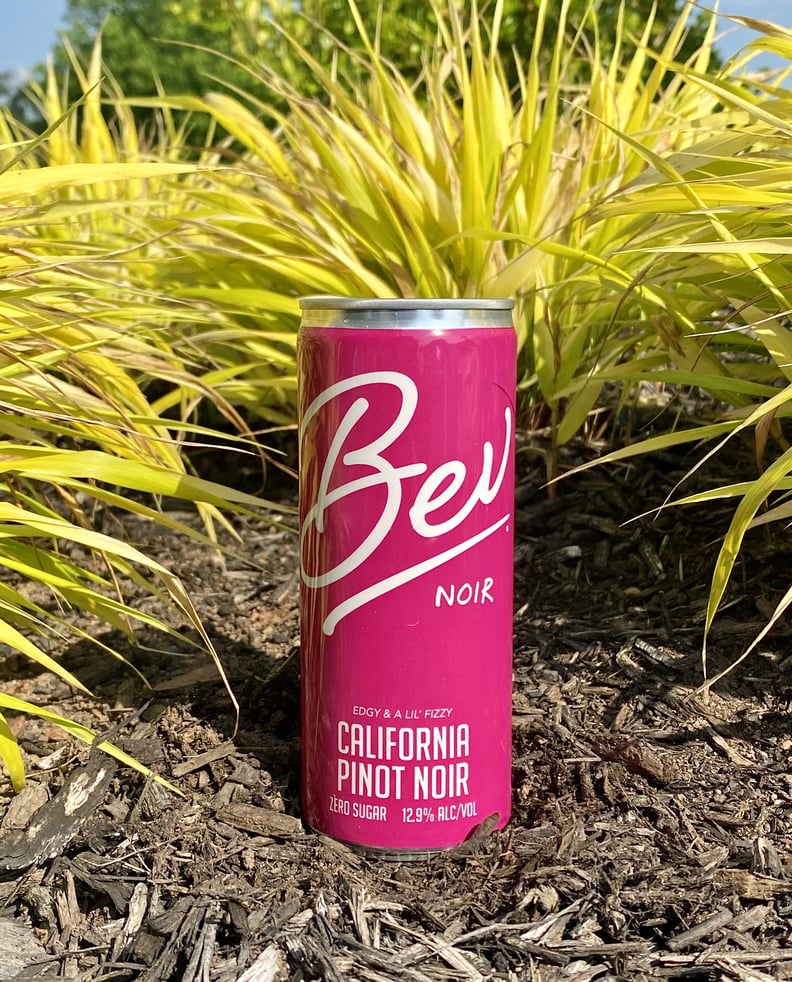 Bev Noir California Pinot Noir
Not only is the packaging color of the Bev Noir California Pinot Noir ($49 for 8, $99 for 24, $190 for 48) so cute, but the wine itself is a gorgeous shade of red. It's a fizzy coastal pinot with notes of citrus blossoms, fresh pomegranate, and blackberry. It's on the bitter end compared to the other wines. However, it's smooth and very light for a red wine. I'm not a fan of red wines, but I truly enjoy drinking this. I would classify this as a sweeter take on a red wine. Sip the Bev Noir when you stroll through a museum or sculpture garden.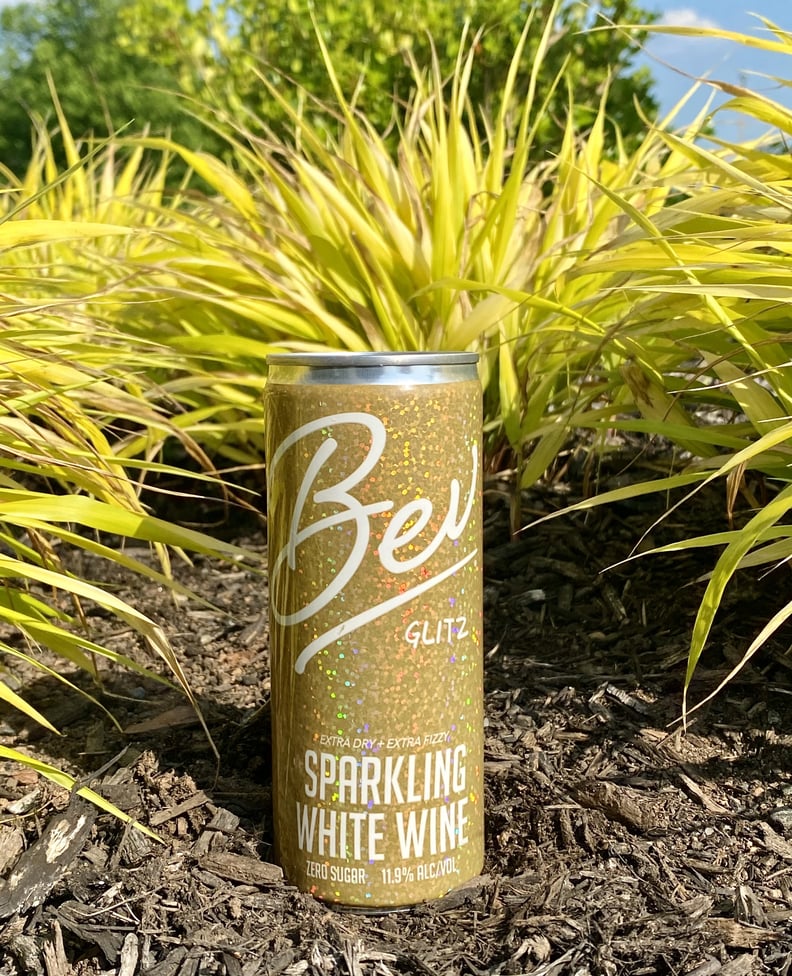 Bev Glitz Sparkling White Wine
The Bev Glitz Sparkling White Wine ($47 for 8, $95 for 24, $175 for 48 with Bev Club subscription) is absolutely fabulous, from the packaging to the taste. With notes of elderflower and pear, and a drier taste, this is truly a delicious sparkling white wine. It's light and flavorful, perfect for relaxing beach days or at-home spa days.
Bev Glam Sparkling Rosé Wine
If you live by rosé all day, the Bev Glam Sparkling Rosé Wine ($59 for 8, $119 for 24, $219 for 48) is a game changer. With notes of passion fruit, red berries, and white peach, this drink is the hype-man you never knew you needed. It'll get you in the mood to dance and embrace hot girl summer. It's light, dry, and refreshing, with a sweet and fruity but not overpowering taste. If bubbly rosés are your signature drink, you have to try this out.
In honor of Pride month, for the month of June, Bev partnered up with the wayOUT Foundation and will donate all revenue (up to $10,000) from online sales of Glam to support their mission and initiatives for LGBTQ+ youth.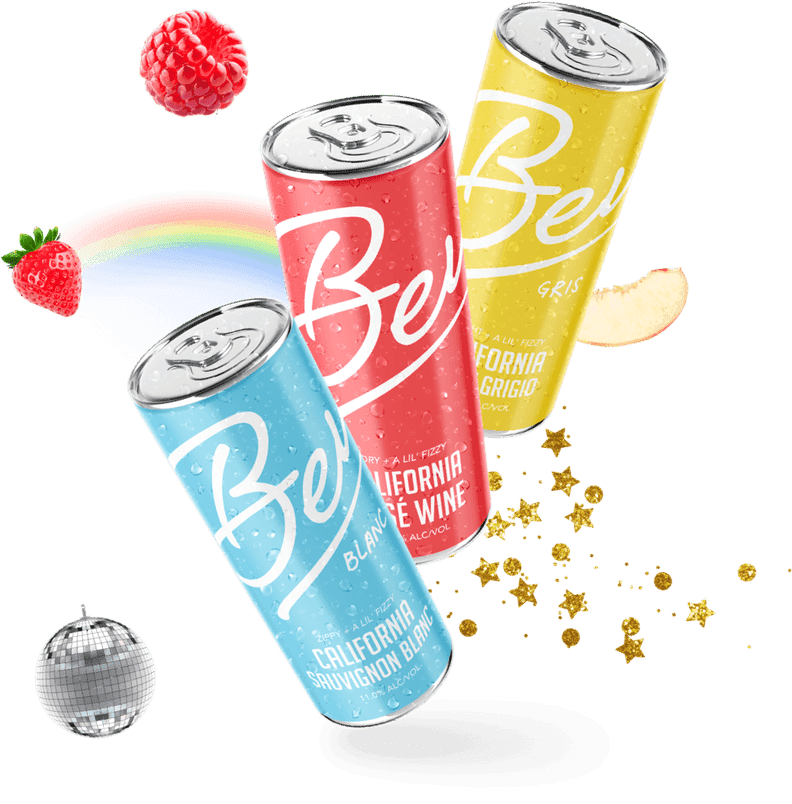 Bev Ladies Night Variety Pack
If you want to try out some Bev or want to stock up for an upcoming summer party, get your hands on the Bev Ladies Night Variety Pack ($99 for 24, $190 for 48). It comes with Bev Rosé, Bev Blanc, and Bev Gris.