Spiked Gummy Bear Popsicles Recipe With Photos
These Spiked Gummy Bear Popsicles Will Instantly Get a Party Started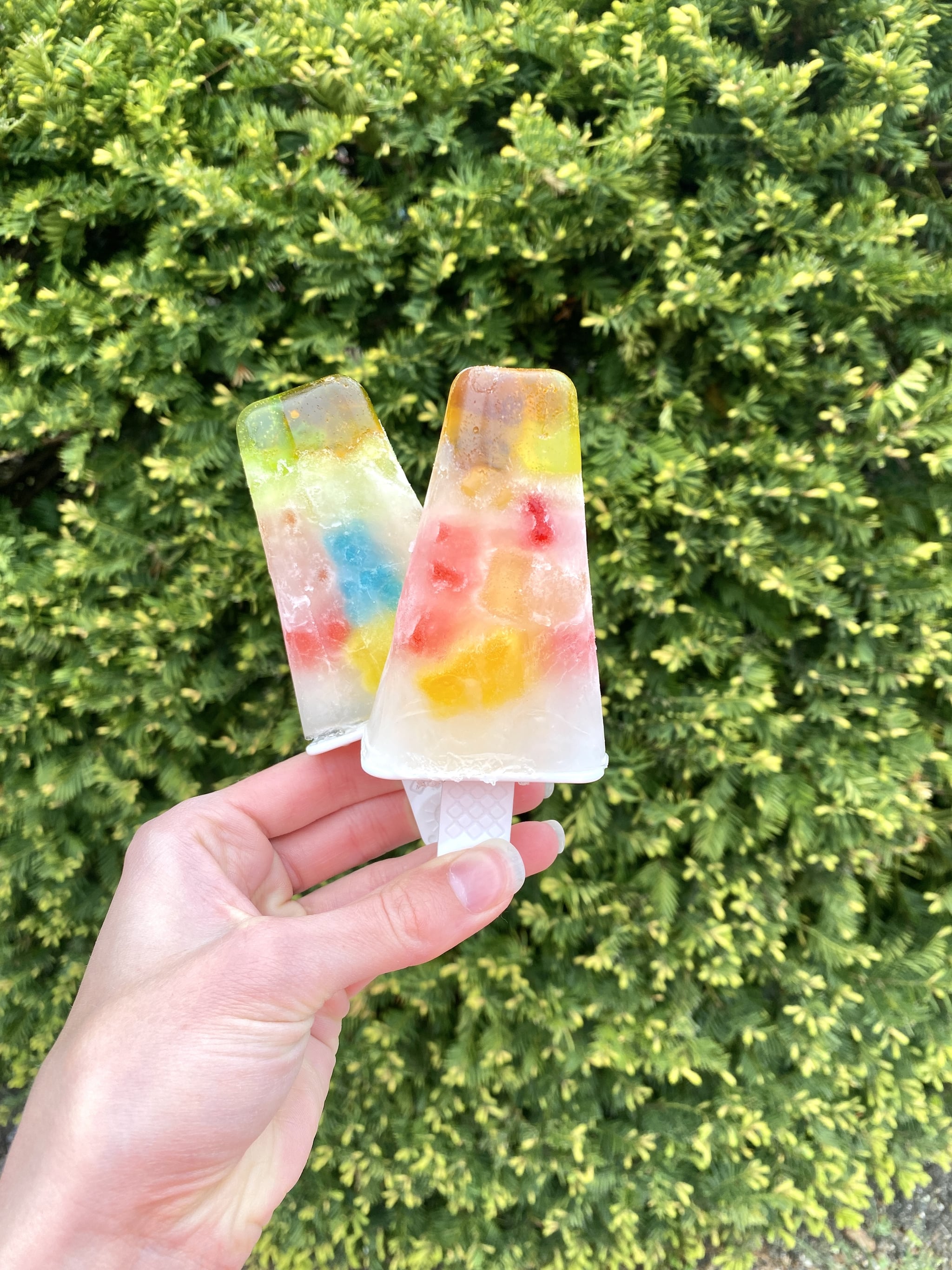 I was introduced to spiked gummy bears in college (where else?), but it wasn't until after college — in fact, quite recently — that I learned you can enjoy spiked gummy bears in popsicle form. No getting your hands sticky, no handling the goopy gummy bear texture — just a delicious, refreshing, and boozy summer treat. Plus, you have to admit, they're kind of adorable!
Making these couldn't be easier, but you will need to prepare a day in advance, so if you plan on serving these for a backyard get-together, just be aware! Start by freezing the gummy bears in vodka overnight, and make sure you cover the bowl so that the alcohol doesn't evaporate.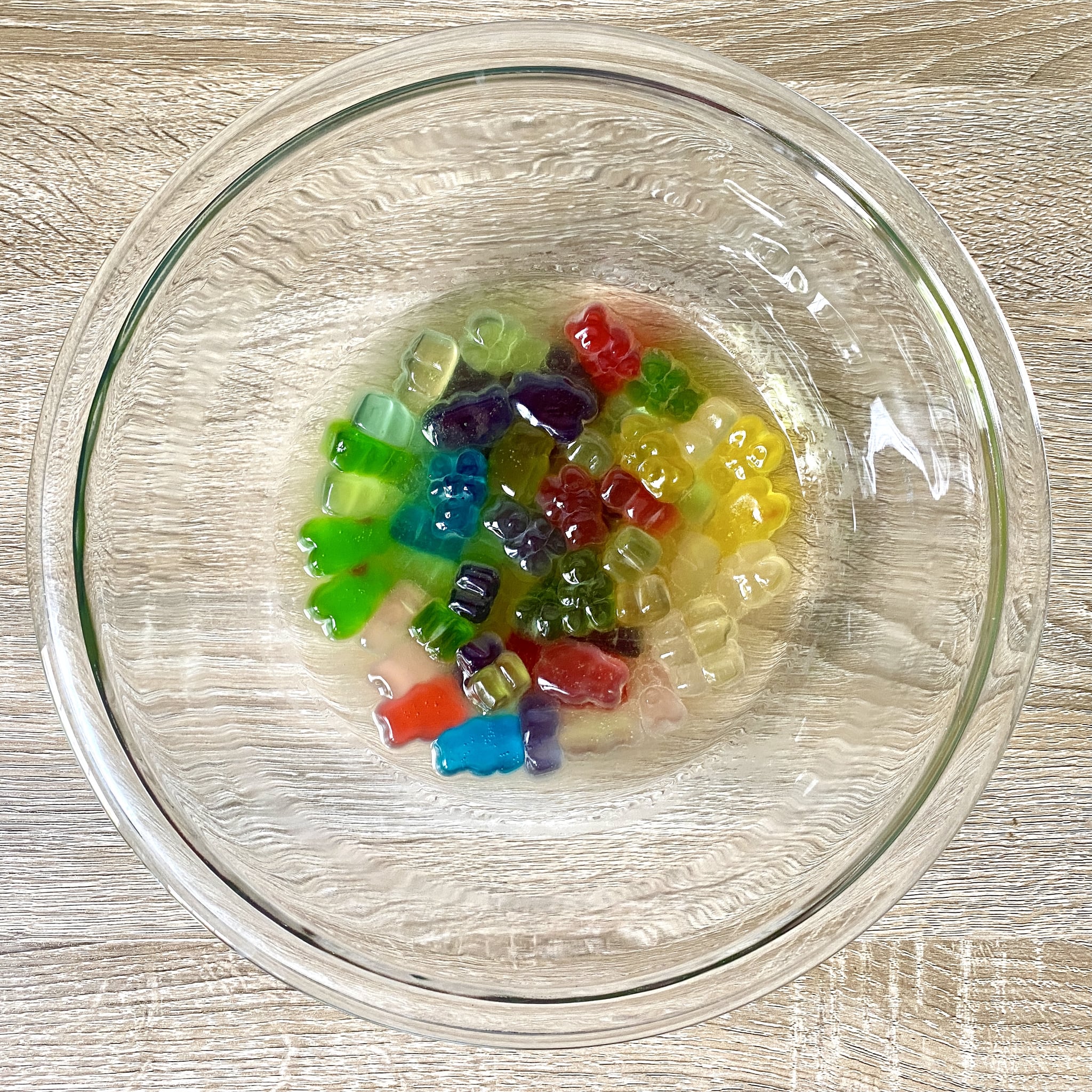 Then, simply add them to a popsicle mold, fill it with Sprite (you could also use something similar, like sparkling flavored water or lemonade), and freeze it. I recommend trying to space the gummy bears out or giving the popsicles a good stir before you put them in the freezer so they're evenly distributed throughout. If you don't, you might end up with gummy bears only at the very end of the popsicle, and they don't freeze very well due to the vodka, so it's important to get the Sprite mixed in.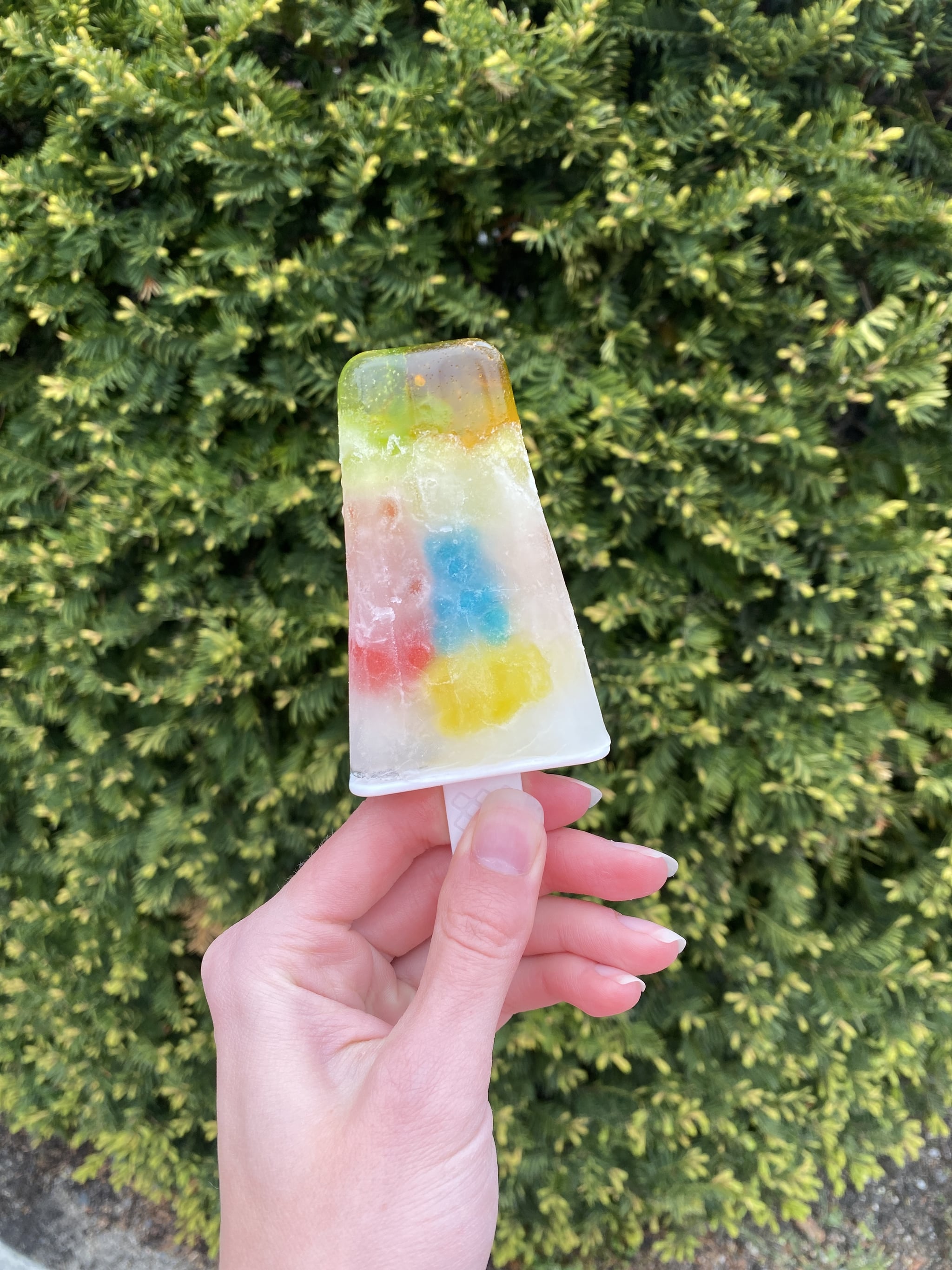 The finished popsicles are so good! I love that they're not too strong so you can actually enjoy the flavor, and they're the perfect thing to cool down with while enjoying the sunshine. Cheers!
Spiked Gummy Bear Popsicles
Tipsy Bartender
Notes
My popsicle molds had a 3.3-ounce capacity, so if yours are larger, you might need more Sprite.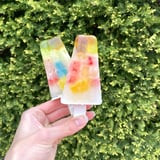 Ingredients
9 oz. Albanese gummy bears
3/4 cup vodka
1 can of Sprite
Directions
Start by putting all of the gummy bears in a bowl, then cover them with vodka. You may need more or less vodka, depending on the size of your bowl. Cover and let the gummy bears sit in the vodka overnight.
The next day, use tongs to place the gummy bears into your popsicle mold. I had enough gummy bears to almost fill my mold. Pour Sprite into each cavity until it's full, give the mixture a quick stir with the popsicle stick to distribute the Sprite, and freeze overnight.
Run hot water over your popsicle mold to loosen the popsicles if needed and enjoy!
Information
Category

Snacks

Yield

6 popsicles (depending on the size of your popsicle mold)

Total Time

23 hours, 59 minutes, 59 seconds
Image Source: POPSUGAR Photography / Kaley Rohlinger