Treat Yourself (Properly!) to 8 Foodie Must Haves This January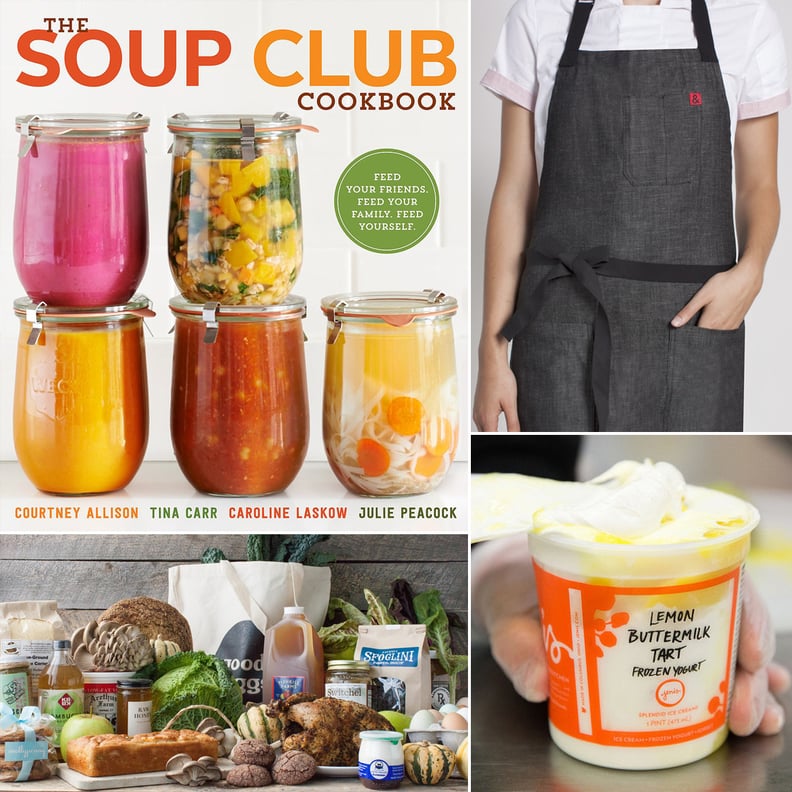 As POPSUGAR editors, we independently select and write about stuff we love and think you'll like too. If you buy a product we have recommended, we may receive affiliate commission, which in turn supports our work.
With the holidays behind us, many don't want to talk about food unless it's broth-based or kale-centric. We feel you! As January is the month to return back to work and to our own kitchens, we've pulled together all the essential foods, drinks, and supplies you'll need to properly treat yourself during this time. A soup bible, a feel- and taste-good energy drink, and a grocery delivery service in order. Oh, and because we are all (mostly!) guilty of sneaking into the freezer for a bit of indulgence, we've included a pint of lemon bar fro-yo to brighten even the dreariest of Winter days.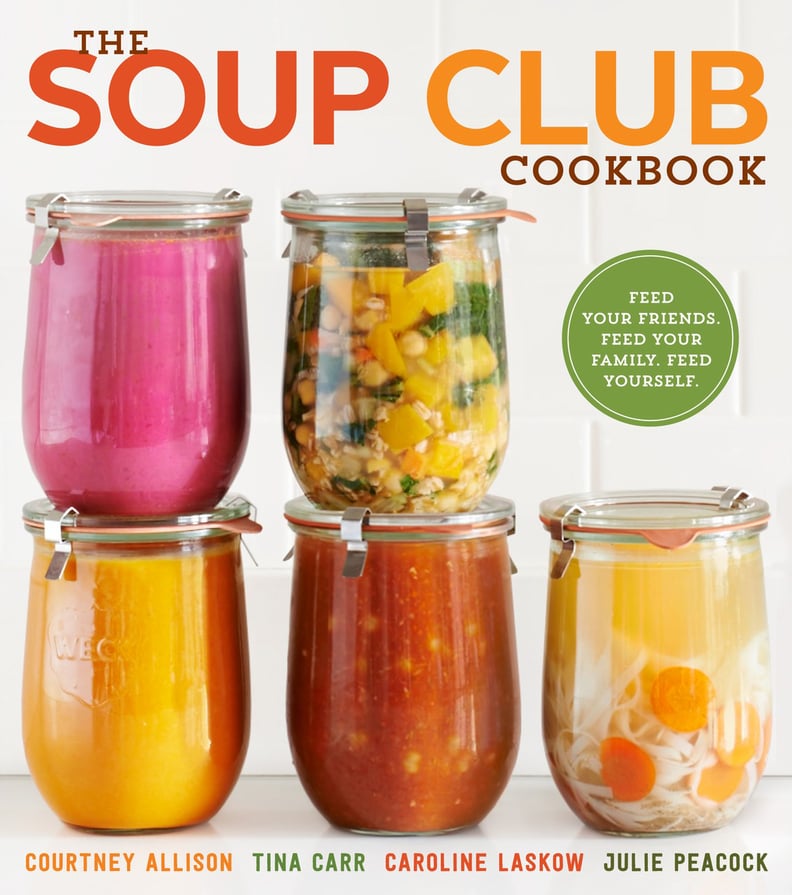 The Soup Club Cookbook
Start a soup club with your friends — essentially, a group where members trade off cooking big batches of soup to share with each other — or fill your freezer with meals for weeks ahead with The Soup Club Cookbook ($25). Guidelines for forming this ingenious club are of course included, as well as delightful-sounding soup recipes like Spanish chickpea and spinach, mushroom and cashew cream, sunchoke puree, and Italian wedding.
— Nicole Perry, assistant editor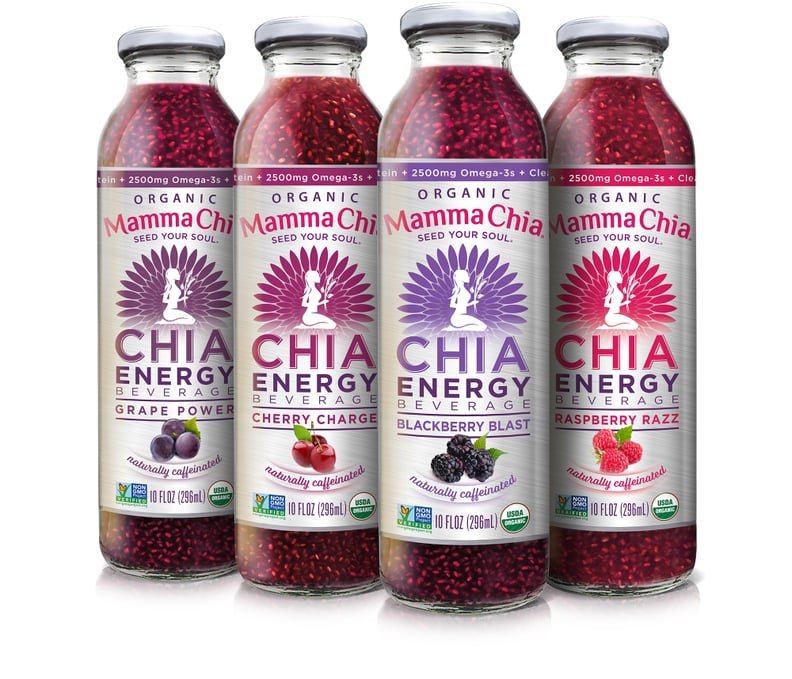 Mamma Chia Energy Beverages
Who doesn't suffer from an afternoon slump? These Mamma Chia Energy Beverages ($3 each) are my new obsession for combating fatigue. For one, they taste great (no icky cough syrup flavor often associated with energy drinks). The jelly, protein-packed chia seeds make the beverage double as a snack. And best of all, the drink wakes you up instantly without any caffeine jitters.
— Anna Monette Roberts, associate editor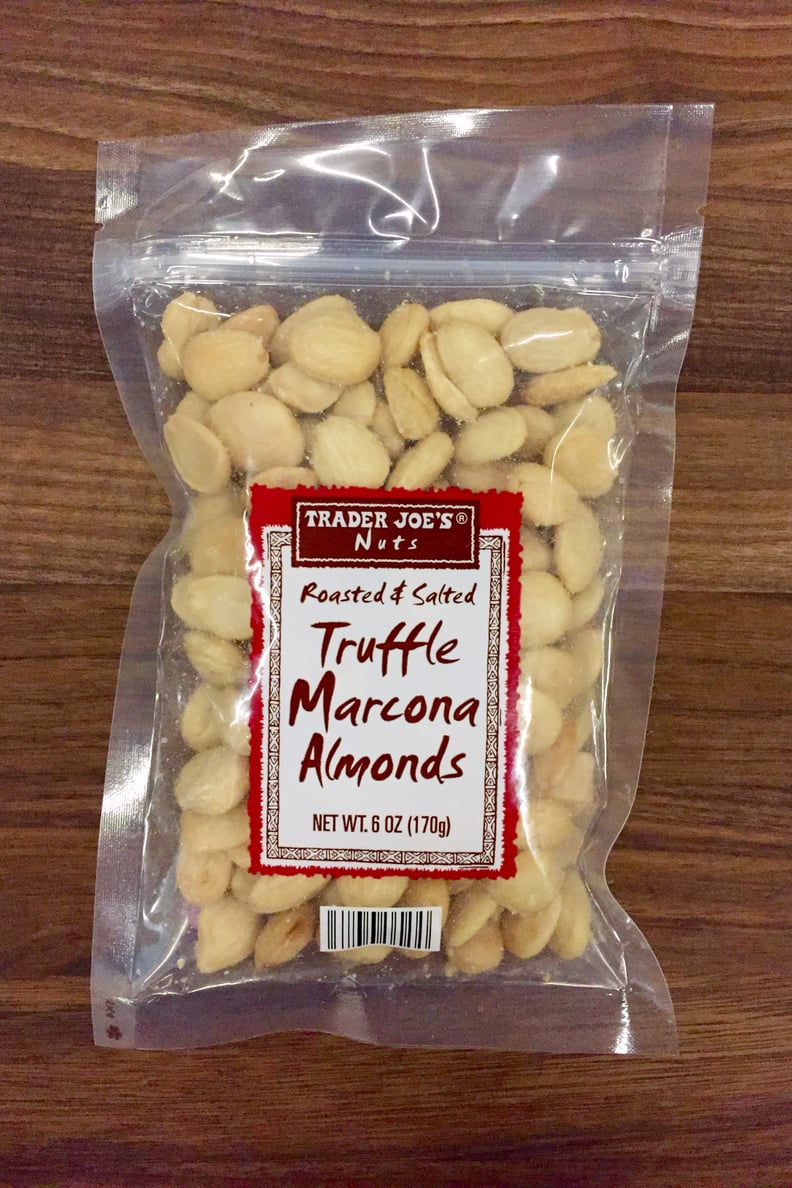 Trader Joe's Truffle Marcona Almonds
I am obsessed with all things truffle. Truffle salt, oil, butter, cheese . . . in fact, I made our truffle mac and cheese last night! So when I discovered that Trader Joe's just released these Truffle Marcona Almonds ($7), I had to get two bags. They're perfectly seasoned and a welcome addition to my mason jar salads.
— Brandi Milloy, host and producer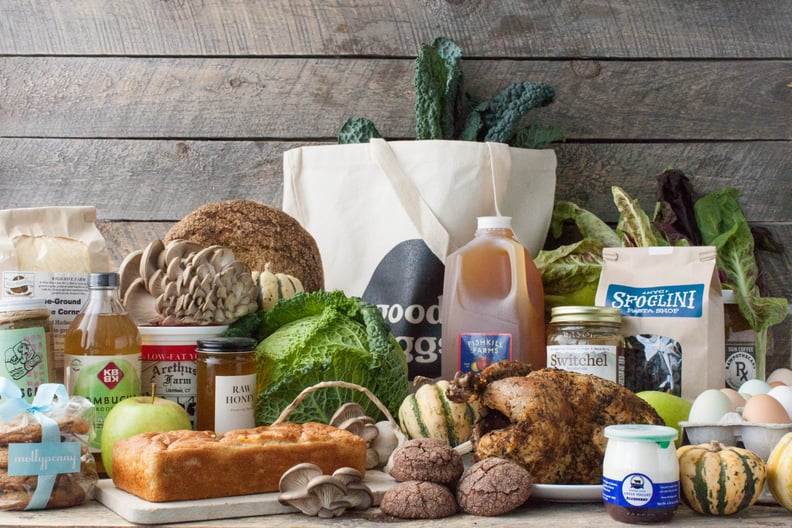 Good Eggs
Pristine produce, artisanal loaves of bread, well-marbled beef, the freshest fish: no, I'm not talking about my local farmers market or specialty food shop. Rather, Good Eggs, an online marketplace — now in San Francisco, NYC, Los Angeles, and New Orleans — selling the best local nibbles on offer, all delivered to your doorstep.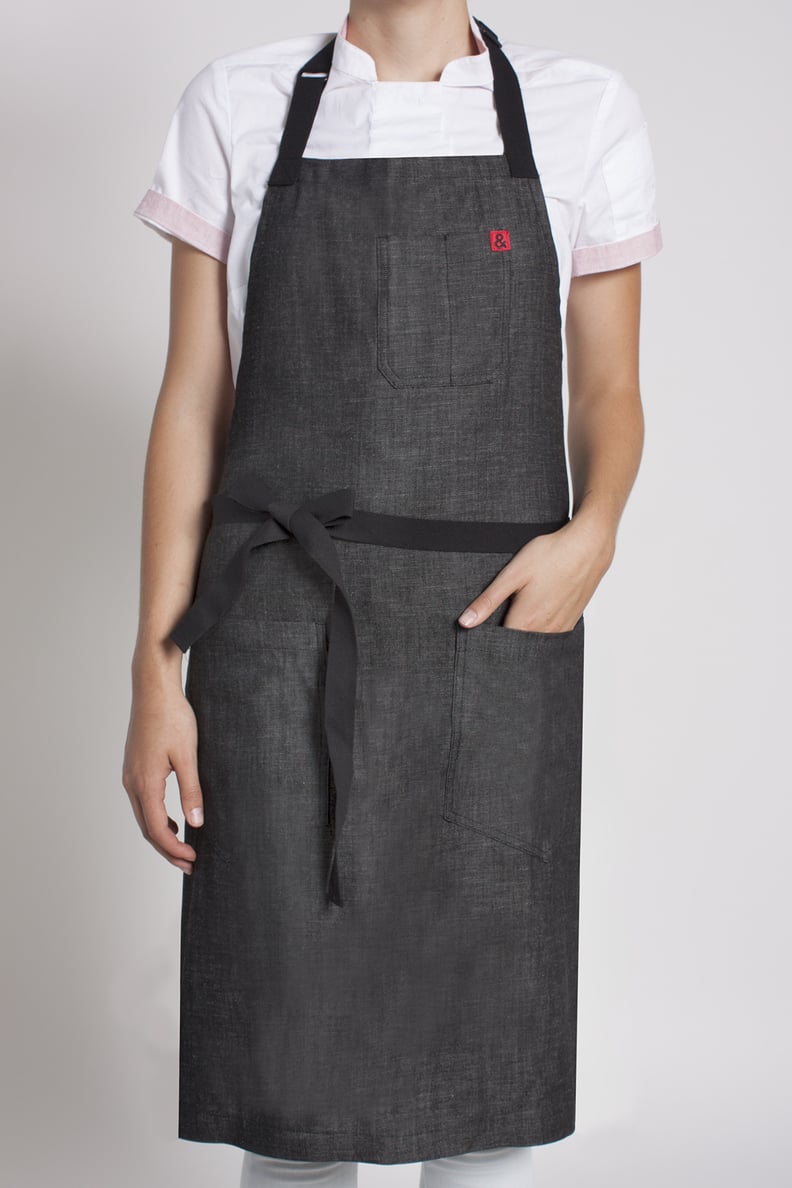 Hedley & Bennett Abalone Apron
Handcrafted out of incredible materials such as Japanese selvage denim, European linens, and American canvas, these Hedley & Bennett aprons are not only stylish but also durable and extremely functional. These threads have also been spotted on the likes of Thomas Keller, David Chang, Mario Batali, and hundreds of other chefs. I'm keen on the abalone apron ($80) with its dark gray American chambray and black straps. It's a classic design to wear all year long.
— Nicole Iizuka, producer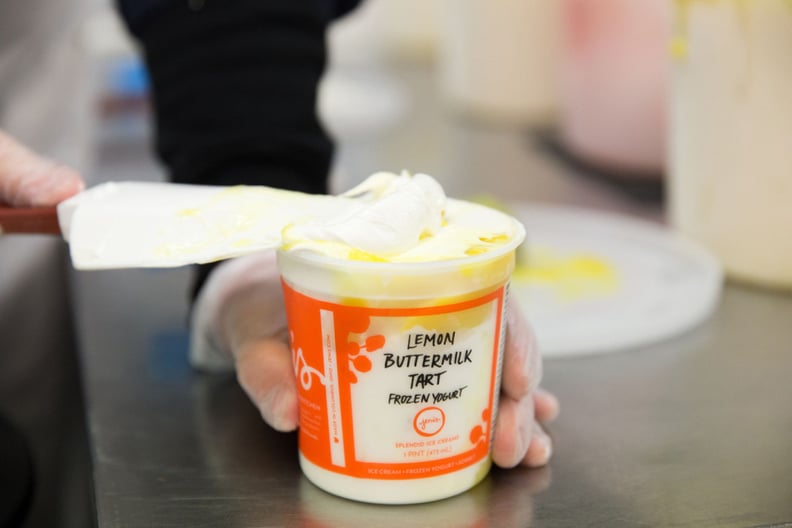 Jeni's Lemon Buttermilk Tart Frozen Yogurt
OK, in my opinion, even Winter is ice cream season. Make it a tad sunnier and resolution-appropriate with Jeni's Lemon Buttermilk Tart Frozen Yogurt ($12). Imagine lemon bars folded into pillowy frozen yogurt. The crumbly shortbread bits and rich, yolk-colored curd make this my new go-to Jeni's flavor.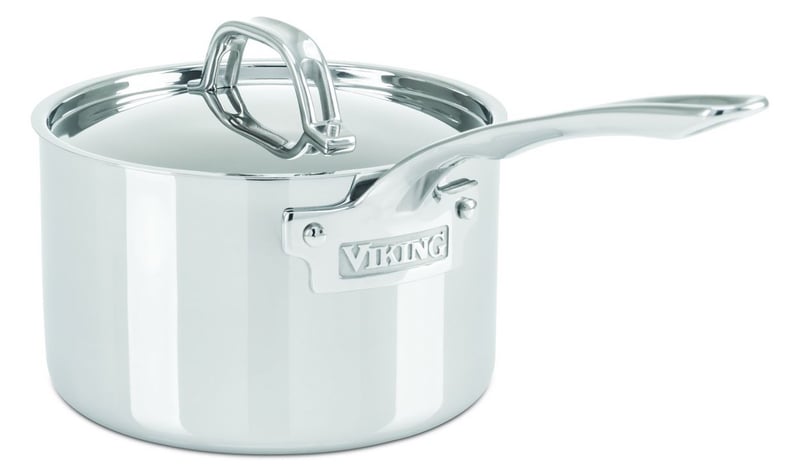 Viking 3-Ply Saucepan
While I might not be ready to upgrade to a Viking range (someday!), I can justify trading in some of my banged-up cookware for the iconic brand's new line of professional three-ply pots and pans. First on my list: the three-quart saucepan ($210); it's the perfect size for everything from making oatmeal to cooking up a batch of candy, and everything in between.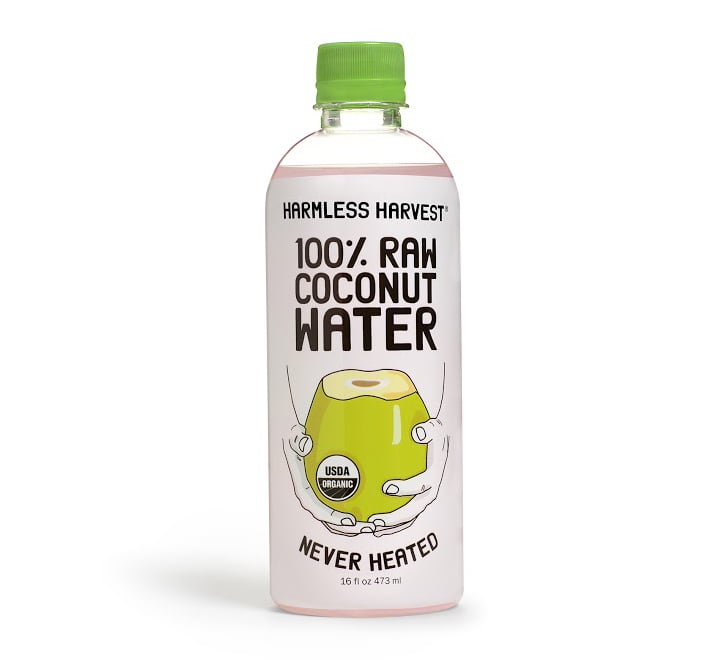 Harmless Harvest Coconut Water
Dry, Winter weather means some serious hydration is in order. Harmless Harvest Coconut Water ($6) makes that easy to accomplish. At Whole Foods, I always shuffle around the refrigerator to find the bottles filled with pink-hued water. The company claims it's a natural process; the antioxidant-rich coconut water hits light and turns pink. For me, I swear the pink coconut water is like drinking cotton candy.