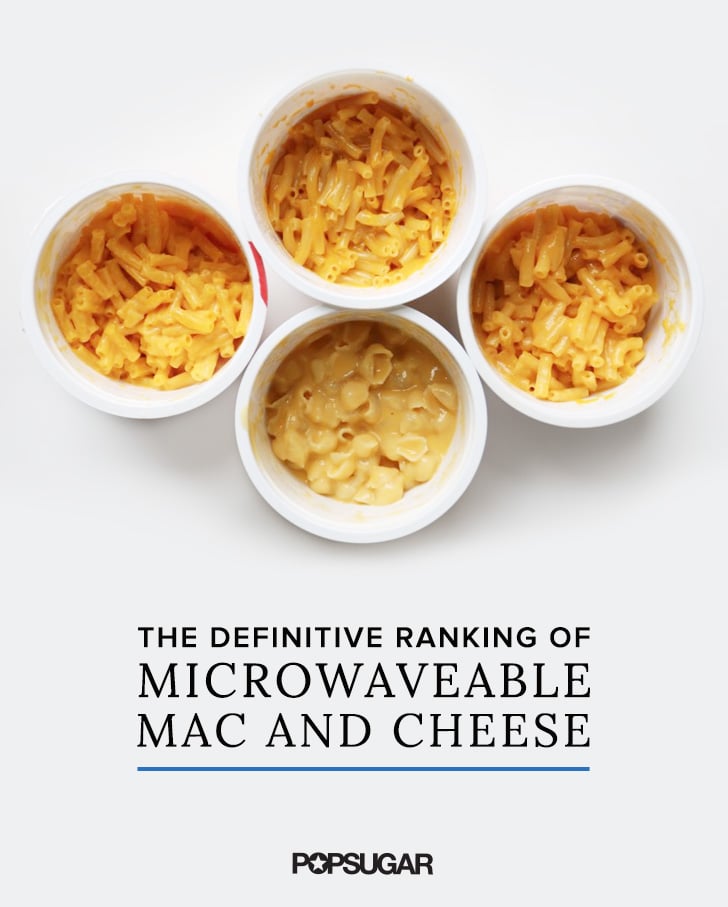 POPSUGAR Photography / Anna Monette Roberts
POPSUGAR Photography | Anna Monette Roberts
Fact: nothing beats homemade mac and cheese. The reality is that sometimes you just don't have the time when a craving strikes. That's when instant mac and cheese saves the day . . . but which one should you choose? Whether you're a recent graduate who's headed for college this Fall or you're just a hopeless mac and cheese addict on a budget (no shame), it's important to know which of the microwaveable varieties is worth investing in. We put four of the most popular brands to the test. Let our reviews be your microwaveable mac and cheese survival guide.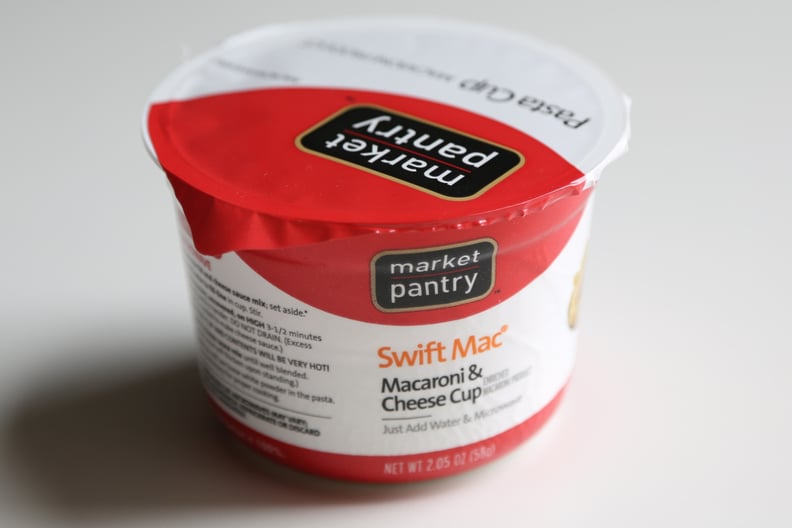 The Contenders: Market Pantry
Your trusty store brand from Target.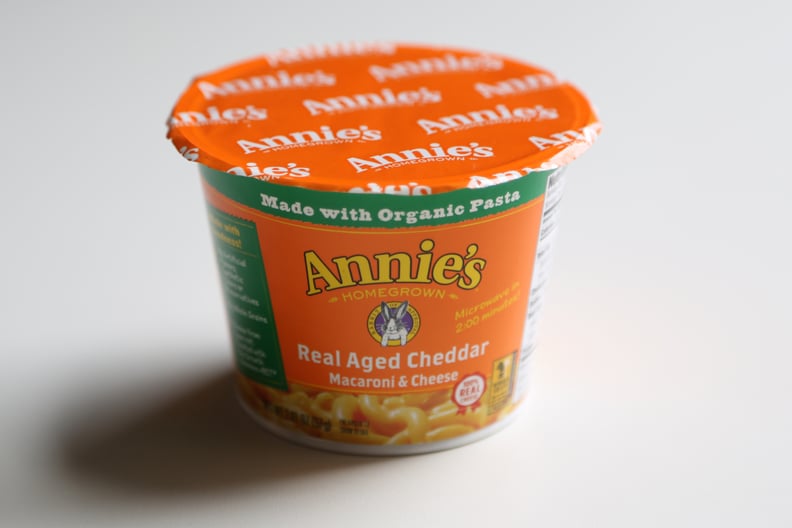 Annie's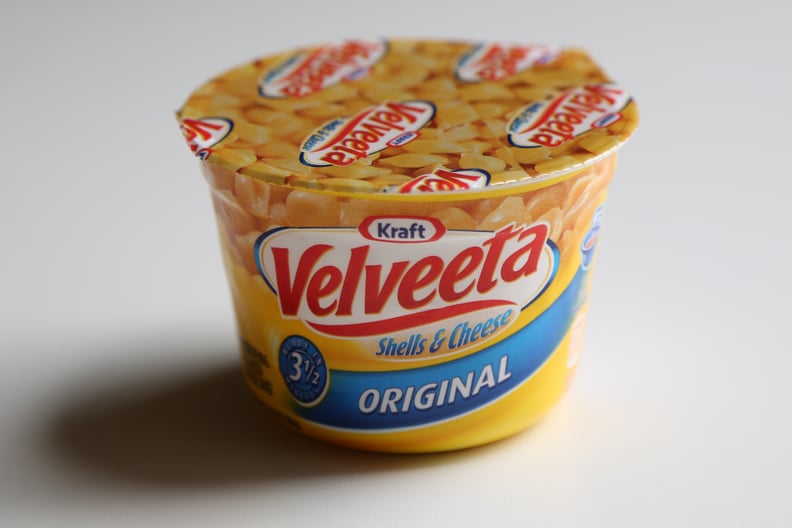 Kraft Velveeta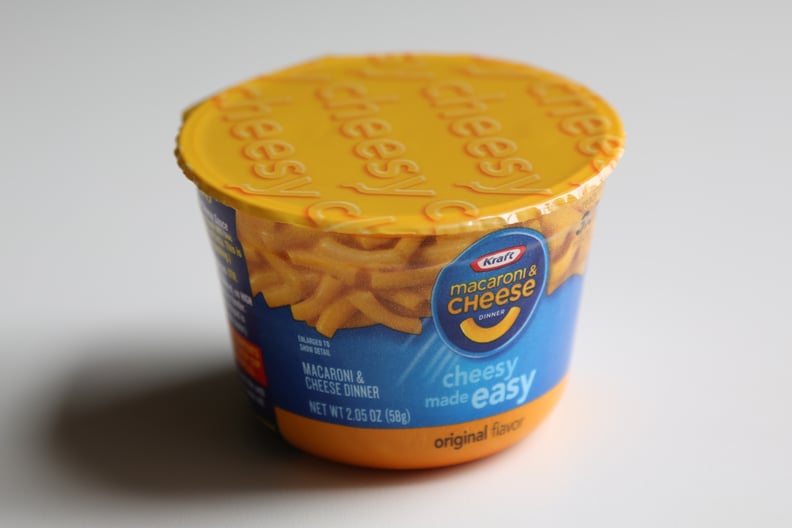 Kraft Mac and Cheese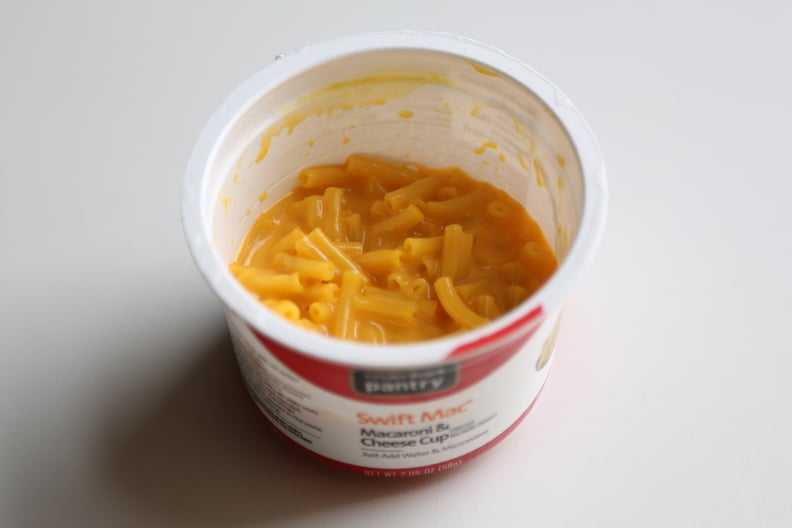 The Results: Market Pantry: Pass
There are plenty of Target-brand products that are just as high quality as their name-brand counterparts, but this isn't one of them. The general consensus was that this mac lacked flavor, particularly salt. The cheesiness factor is there, but without noticeable flavor, this bland cup falls flat.
Overall:
★★☆☆☆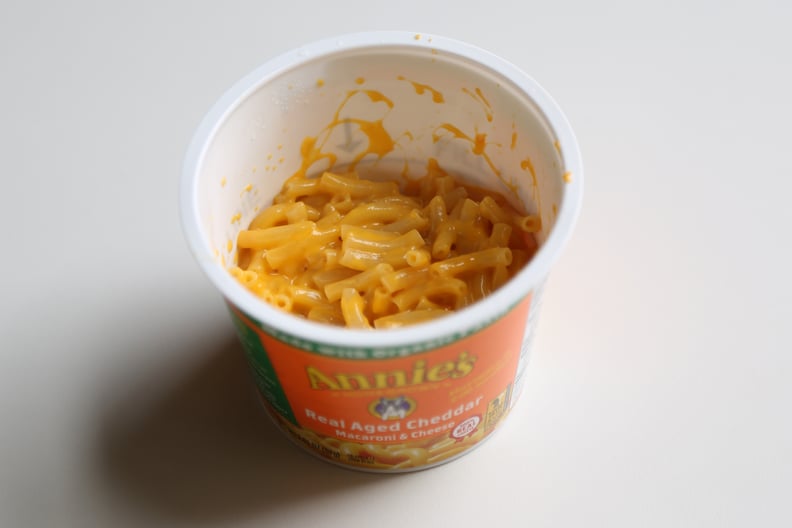 Annie's: Meh
Despite its promising packaging, Annie's instant mac and cheese was not a winner. The organic pasta was the best part: good texture and not mushy. But it just wasn't cheesy enough and really lacked flavor. If you're going to eat fake mac and cheese, you at least want it to taste cheesy, and this just tastes like eating plain noodles. Note that this does not taste quite like Annie's boxed mac and cheese, which is a lot tastier.
Overall:
★★☆☆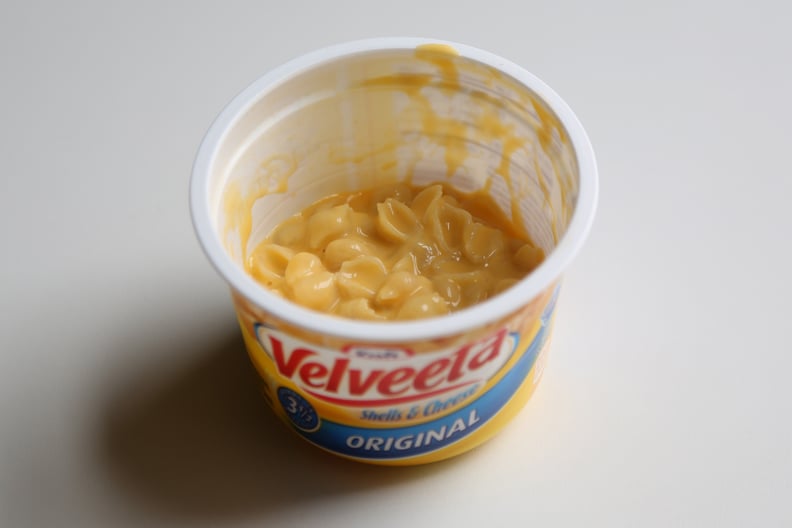 Velveeta: Mixed Reviews
There are the die-hard lovers of Velveeta, and then there are the others. While so many people love the gooey, salty, "liquid gold" cheese sauce, others found it almost too creamy and a bit watered down. The shells are also a little mushy, but if you like the boxed stuff, you'll still love this.
Overall: ★★★☆☆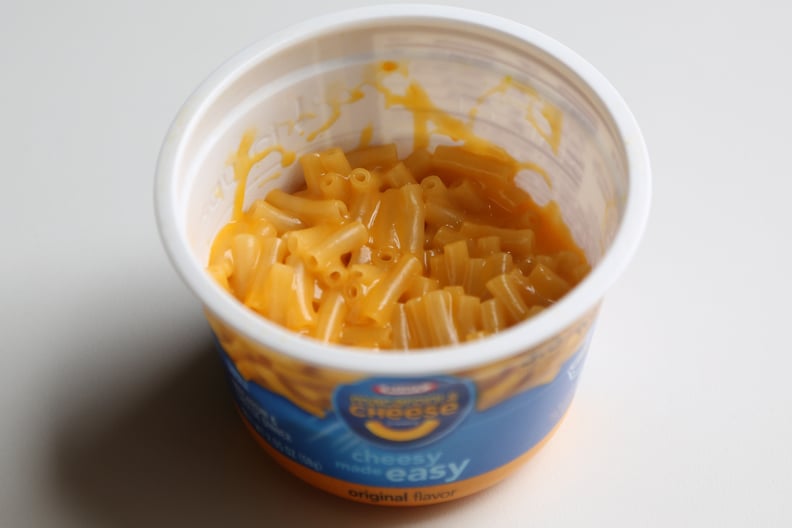 Kraft: Yes
Maybe childhood memories factored into this rating, or maybe the flavor truly beat out the rest. It's salty and cheesy enough, and after letting the water set for a couple minutes, you'll have the perfect cheese sauce-to-pasta ratio. Kraft easy mac should be your go-to purchase when browsing the shelves of cheap mac and cheese.
Overall:
★★★★☆