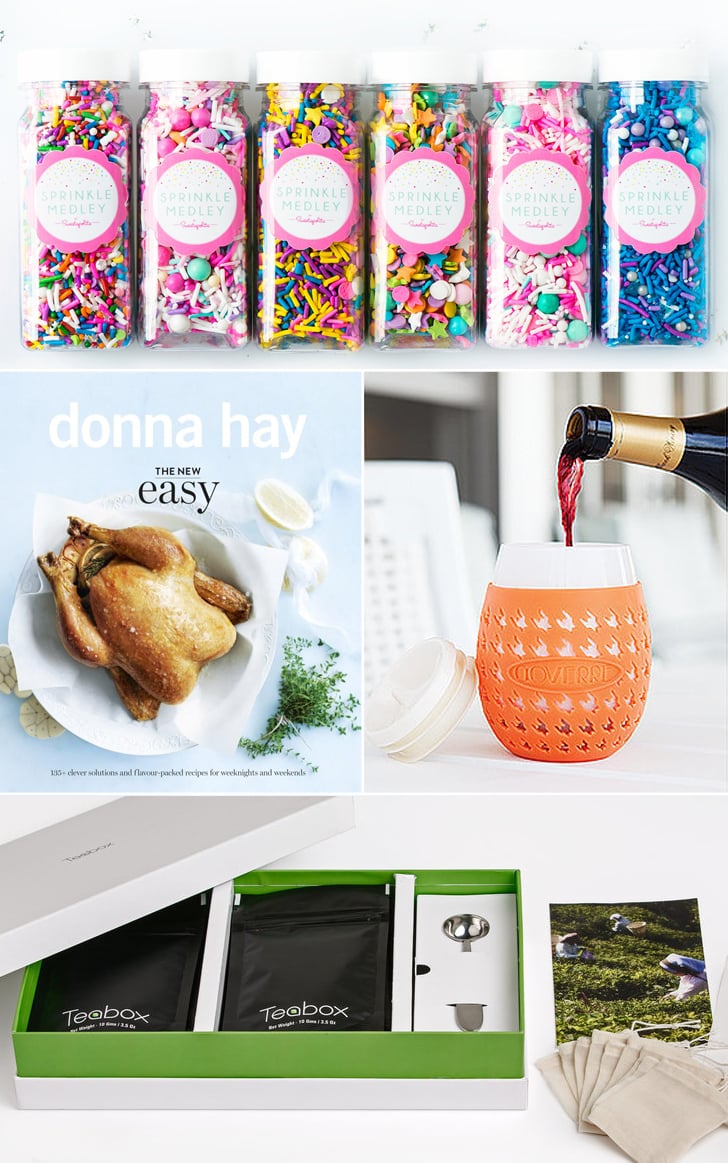 Every editorial product is independently selected by our editors. If you buy something through our links, we may earn commission.
Those who follow the cookbook industry might notice a sudden influx of high-profile titles this time of year — in the industry, we call it cookbook season. This month, we're highlighting three killer books (it was extremely difficult to narrow the field down), plus more must-have products, like a so-good-you'll-want-to-eat-it cinnamon lip balm, a clever to-go wine cup, the sassiest sprinkles, and much more.
Donna Hay: The New Easy
I'd be hard-pressed to find a cook who doesn't need a jolt of inspiration from time to time, all the better when it comes in the form of easy, weeknight-friendly recipes, like in Donna Hay's latest publication: The New Easy ($40), out Oct. 20. Like the Australian lifestyle magazine's catalogue of cookbooks (and the magazine itself), this book is full of fun recipes shot in the publication's signature, beautifully lit, virtually all-white color palette. It'd be easier to list off the recipes I'm not interested in trying. For starters, I can't wait to make goat cheese frittata with arugula gremolata, miso-roasted eggplant, sticky Korean pork with apple and cucumber pickles, and crispy cauliflower pasta.
— Nicole Perry, assistant editor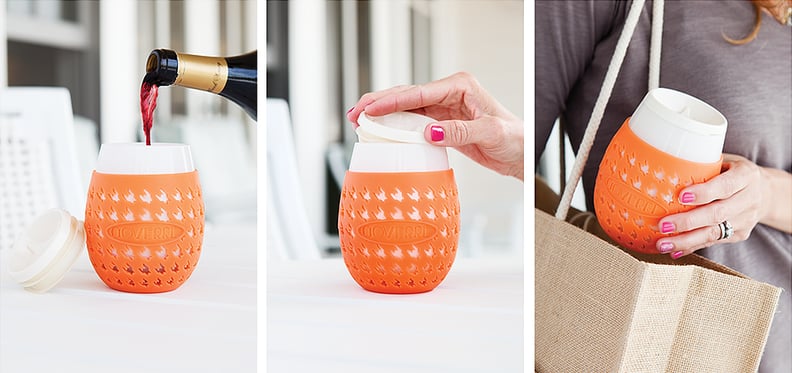 Goverre
Available this October, Goverre ($20) is the sleekest and niftiest way to sneak a lil wine into a movie theater . . . or at a park for a picnic. You get the picture! It's made of glass yet is completely spill-proof and has a shatter-resistant silicone sleeve. That's happy, portable sipping if you ask me.
— Anna Monette Roberts, associate editor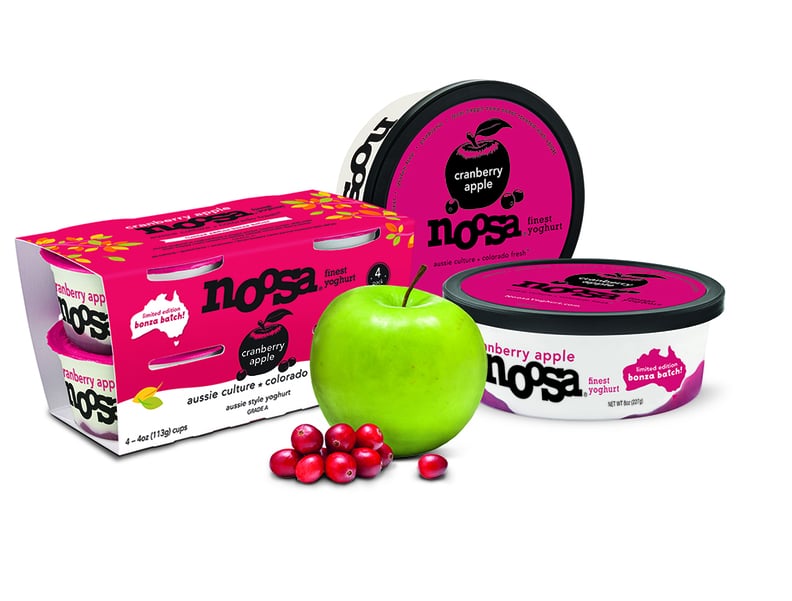 Cranberry Apple Noosa Yoghurt
We love the thick, velvety texture of Noosa Yoghurt ($3) and its newest Fall flavor, cranberry apple, is no exception. The sweet, crisp flavors of apple and tart cranberry will have you craving this for breakfast and beyond.
— Brandi L. Milloy, host and producer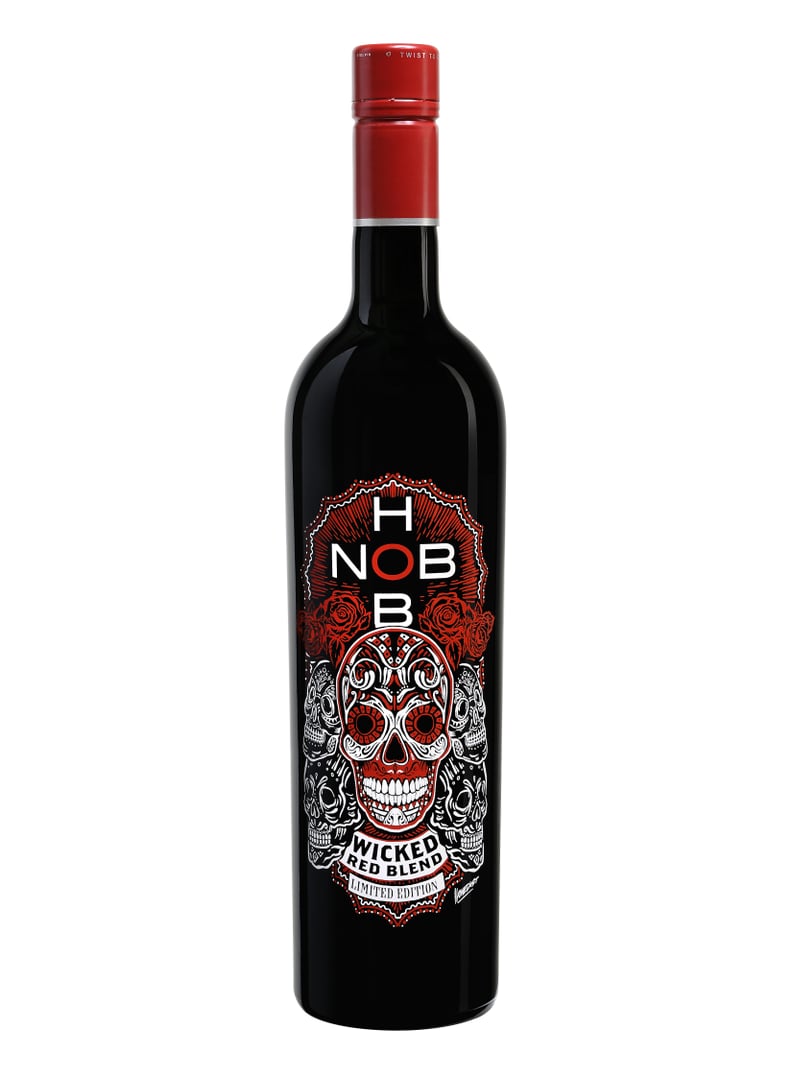 Hob Nob's Wicked Red Blend
I'm a sucker for pretty wine bottles (so much so that I often don't care what's inside). Luckily, I don't have to worry about that with Hob Nob's Wicked Red Blend ($11), which fits beautifully in line with your Halloween decor but has a robust, smooth finish that is delicious year-round.
— Brittney Stephens, associate celebrity editor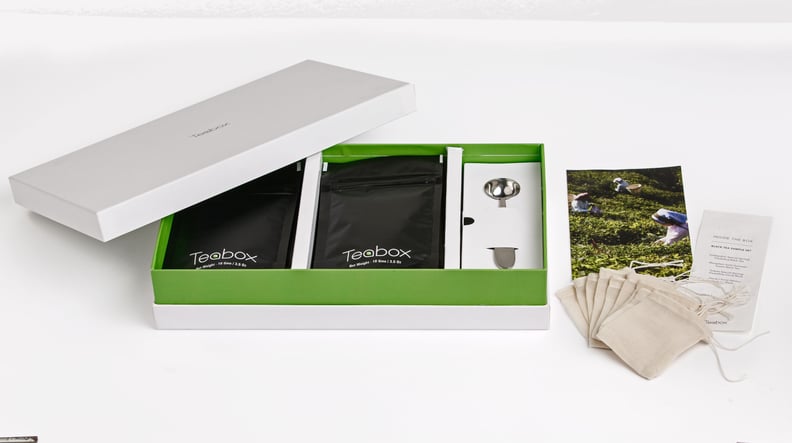 Teabox Subscription
Teabox (from $10 per month), a monthly customized tea subscription, feels like a gift to yourself. Unlike most one-size-fits-all subscription boxes, the selection of teas are tailored to your palate — subscribers take a very short survey on taste preferences, which dictates the teas included in the shipment. The packaging is luxe and the teas high quality, and it's a great way to try new varietals without the fear of receiving an option that's way off base.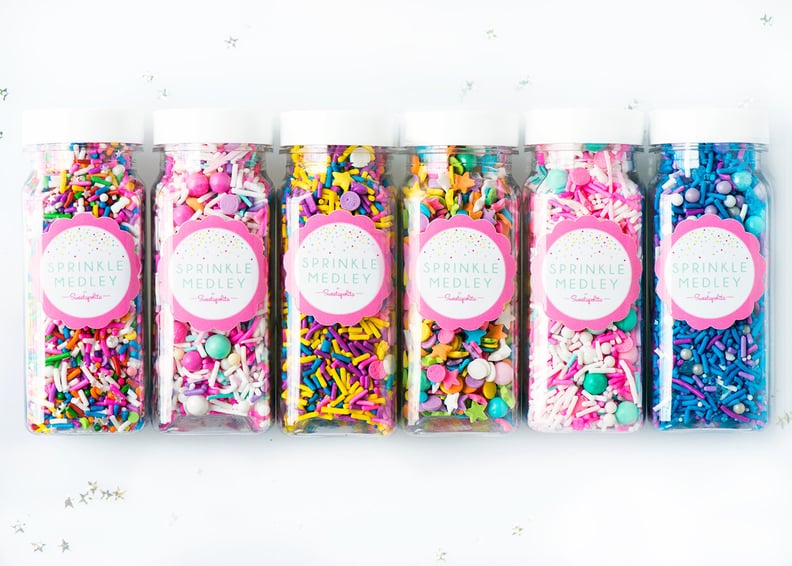 Sweetapolita Sprinkles
You haven't seen sprinkles until you've browsed Sweetapolita's Etsy shop. Available in combinations of pretty much every color, shape, and theme under the sun, the sprinkle blends also have the cutest names like Happy Unicorn, Mermaid Magic, and Cotton Candy. I'm eyeing this festive variety pack ($34); the Creepers Peepers ($11) Halloween assortment (with minieyeball sprinkles!) is also pretty darn cute.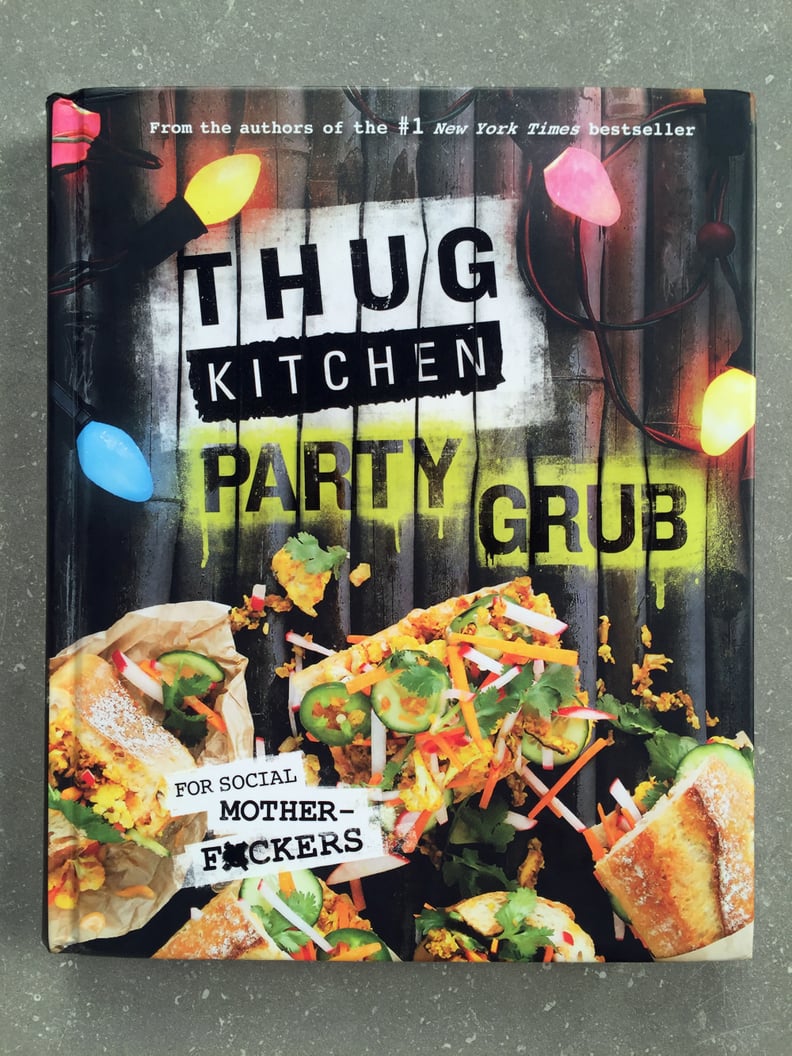 Thug Kitchen Party Grub
Out Oct. 13, Thug Kitchen Party Grub Cookbook ($17) features dishes like buffalo lettuce bites, loaded nachos, and garlic pull apart bread, and plenty of the duo's hilarious profanity. If this is anything like their first cookbook, these are recipes you'll be making again and again. Mmmm . . . we can hardly wait! Until then, check out the time they came to our studio and showed us how to make drunken cauliflower tacos.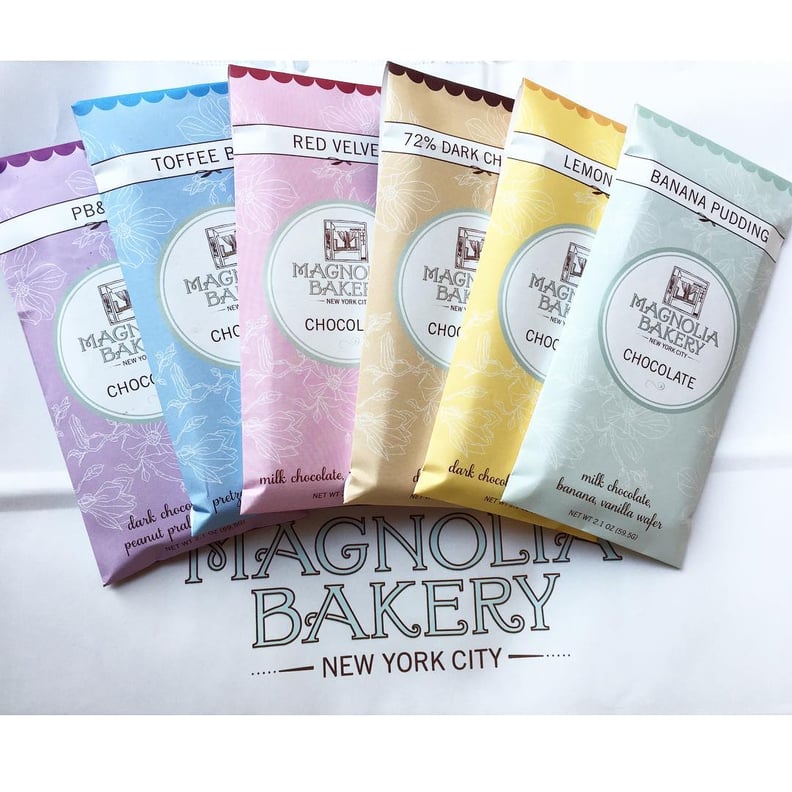 Magnolia Bakery Chocolate Bars
The famed New York cupcakery is now making chocolate bars ($5 each), and yes, they come in amazing flavors like red velvet and banana pudding. While it appears that you can only purchase them in stores, it's likely they'll be available for online purchase very, very soon.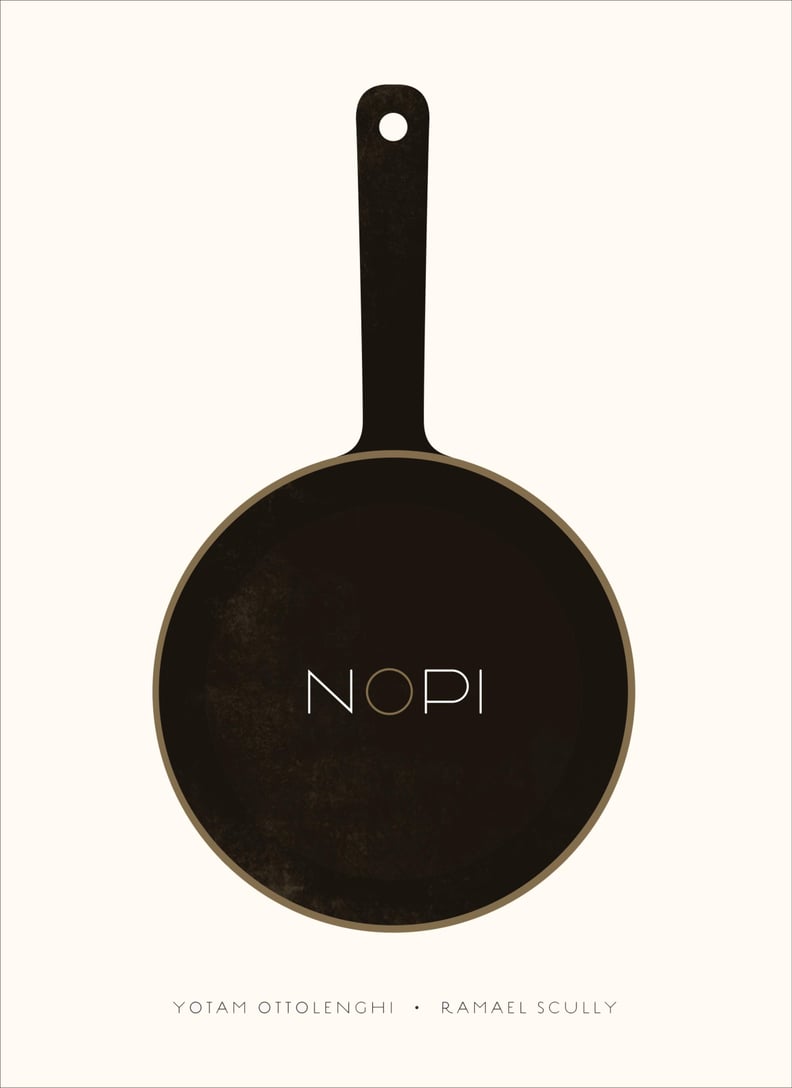 NOPI: The Cookbook
While not quite as accessible as Yotam Ottolenghi's other cookbooks — it is, after all, a restaurant book — NOPI: The Cookbook ($40), out Oct. 20, has plenty to offer to the home cook. First off, it's stunning and would be right at home on your coffee table — the page edges are gilded, and it's full of beautiful photos. More importantly, it delivers on the recipe front: many recipes might require some sleuthing to track down unusual ingredients, but the technique is rarely beyond an intermediate cook's reach. There are also a handful of easy recipes like chili-ginger Chinese vegetables, roasted carrots with coriander seeds and garlic, and sweet potato pancakes with yogurt and date syrup.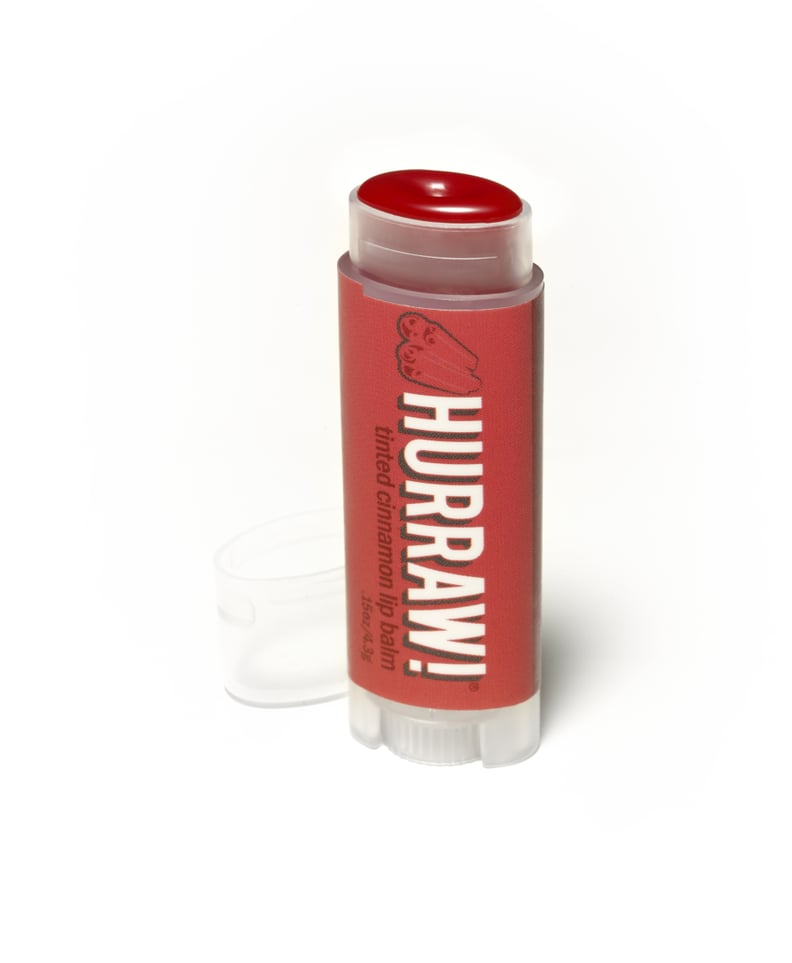 Hurraw! Cinnamon Tinted Lip Balm
We can't get enough of this hot and spicy lip balm. Made with sweet almond and coconut oil and infused with organic Sri Lankan cinnamon bark oil, the cinnamon tinted lip balm ($4) has a slightly sweet tingly zip. It smells so good, you want to eat it . . . but don't do that.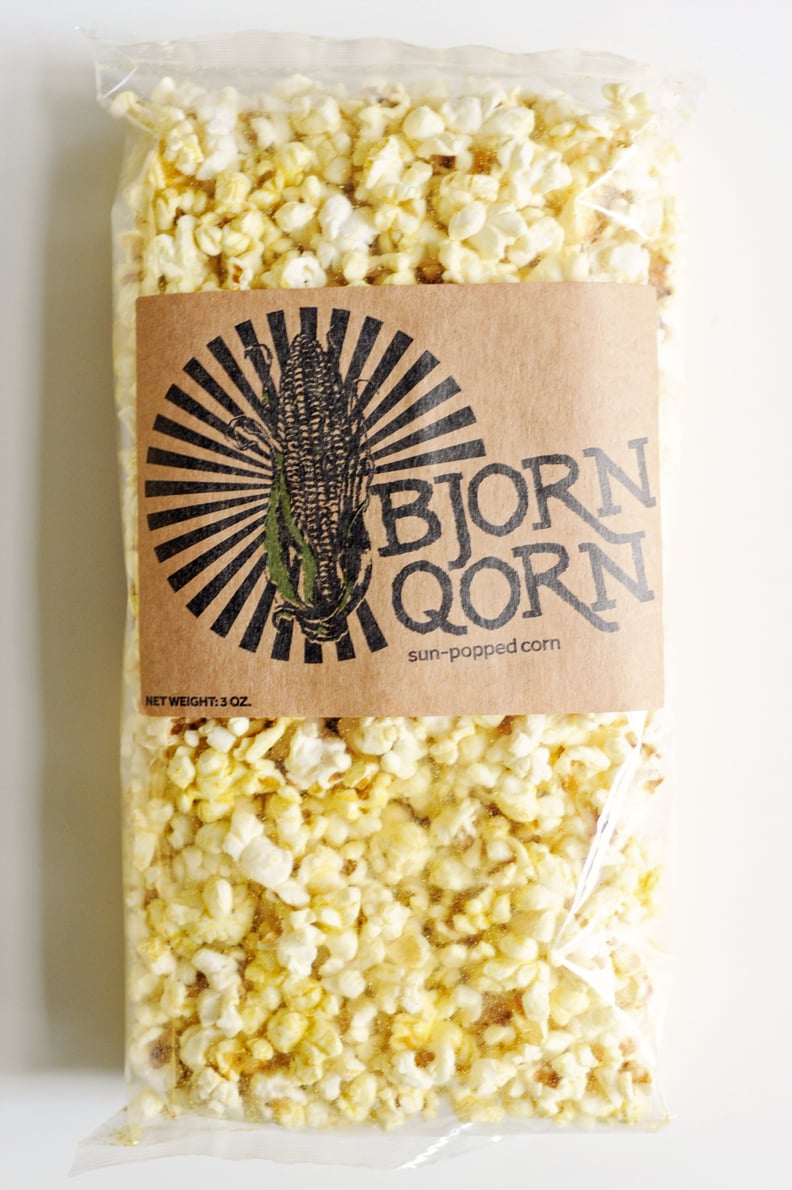 Bjorn Qorn
Bjorn Qorn ($6) isn't your average bagged popcorn. Firstly, it's kettle popped using an enormous mirrored reflector that captures the heat of the sun. Secondly, it's pefectly popped and dusted with plenty of salt and nutritional yeast; it's vegan, but sort of cheesy — fans of cheesy kale chips will be familiar with the nutty taste.

Uncle Andy's Boise's Mushroom Blue Cheese Beef Jerky
I'm not typically a beef jerky fan, but I devoured a bag of Uncle Andy's Boise's Mushroom Blue Cheese Beef Jerky (from $7, via Kickstarter) in one sitting. Supersavory thanks to the trio of umami-rich foods — beef, blue cheese, and mushrooms — it also brings the cheese's characteristic twang (something I can't get enough of). If you'd like to try a bag yourself, contribute to its Kickstarter campaign by Oct. 14.