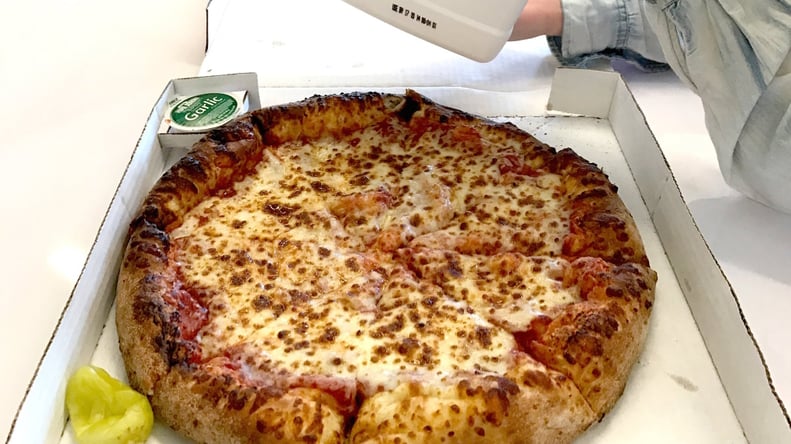 POPSUGAR Photography | Erin Cullum
POPSUGAR Photography | Erin Cullum
OK, I feel like this could spark some debate here, because people are very passionate about their pizza. As a current New Yorker, I feel very passionately about eating pizza not from a chain restaurant, but as a native Midwesterner who doesn't come from Chicago, I ate a whole lot of Pizza Hut throughout the years. Taking into account the cost of a pizza and how it actually tastes, these are the 10 chain restaurants around the US that I believe rank the highest. Do you agree?
10 Chuck E. Cheese
Chuck E. Cheese pizza may not be the best pizza you've ever had, but it's a solid choice for a birthday party when all you want to do is shove it in your face and get back to playing games.
09 CiCi's Pizza
The best part about CiCi's pizza is the price on it. You get a whole lot of pizza for not a lot of money, and while the pizza is just standard, it's a good option for the price point.
08 Little Caesars
I love that Little Caesars always seems to be so hot and gooey. I never stray outside of the usual pepperoni option, because the pepperoni is not too greasy and perfectly salty.
07 Domino's
Domino's always has amazing deals on its pizza, which makes me even more keen to order it. Domino's also really nails it on the sauce, because it has such a robust tomato flavor with a hint of garlic. Yum!
06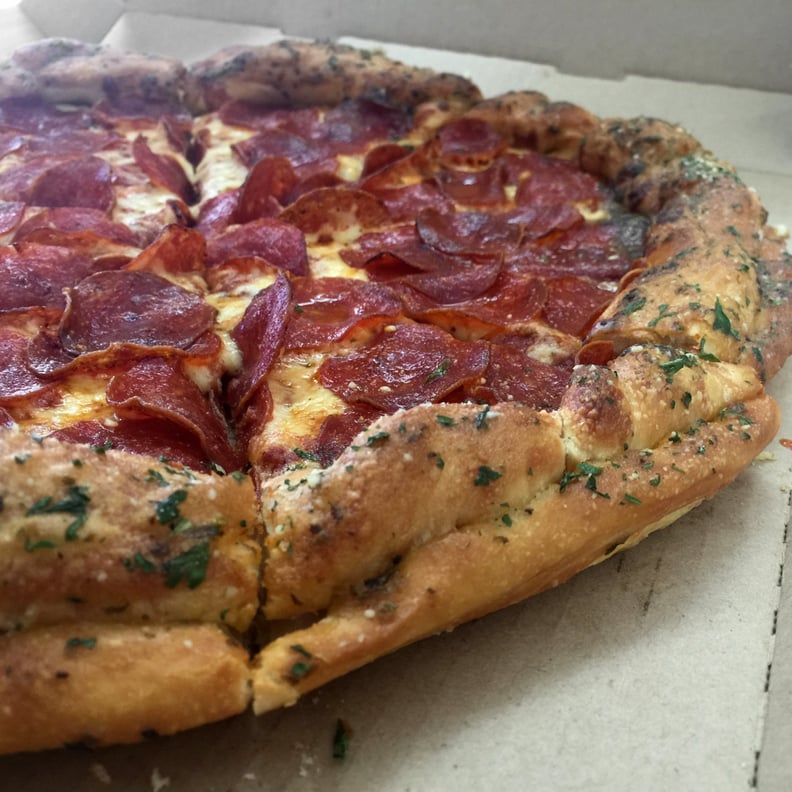 Pizza Hut
Ah, Pizza Hut. I've gone through phases where I love it and then I eat so much of it that I have to stop eating it for a chunk of time. But I've always loved Pizza Hut's crust. When stuffed crust first happened, I couldn't stop eating it. I love cheese all the time, but putting it in the crust was a game changer.
05 Blaze Pizza
I really love the white sauce at Blaze Pizza because it's so creamy but not too heavy. All the pizzas are a good bet, but the white sauce is where it's at.
04 Sbarro
Sbarro is a great, quick option for a slice. I like to grab it at the mall or when I'm on the go, because the price is good, and the slices are always hot and melty.
03 Uno Pizzeria & Grill
I love a good deep-dish pizza, and Uno is a solid, solid choice. Granted, if you want an amazing deep-dish pizza, you should go to just about anywhere in Chicago, but elsewhere in the country, Uno is a respectable choice. Don't expect to eat a lot of it, though — a lot of doughy, cheesy, and saucy goodness goes into each slice.
02 California Pizza Kitchen
CPK has such an amazing variety of pizza options. My favorite is the Thai chicken option because the peanut sauce is so nutty and delicious. I also don't normally like chicken on a pizza, but CPK makes the pieces so easy to eat since they're small, which I'm a fan of.
01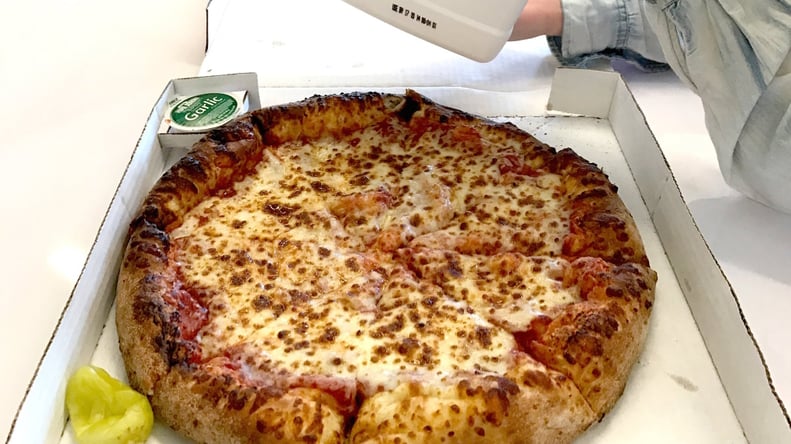 Papa John's
I think it's the sweetness of the sauce that Papa John's uses or maybe it's the garlic butter, but this pizza place will always be my favorite. The crust is nice and fluffy, and the pizzas always have the perfect sauce-to-cheese-to-crust ratio.