Tired of Soggy Sandwiches? Pack These 10 Travel-Approved Sammies Instead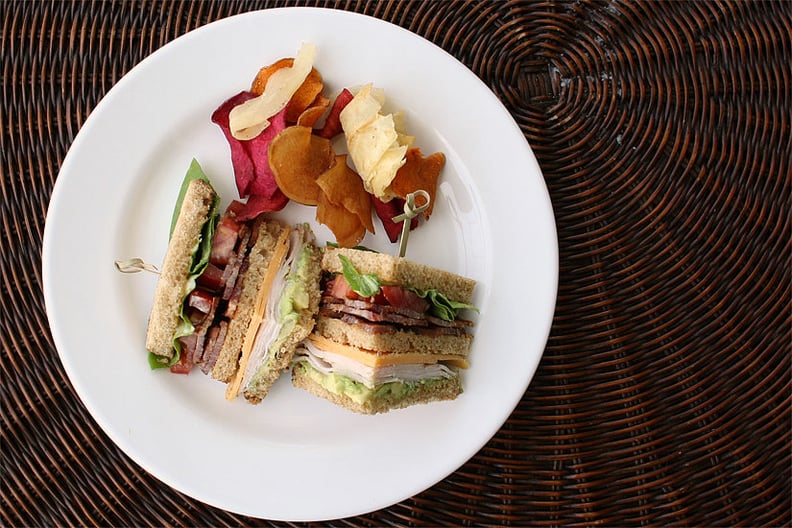 POPSUGAR Photography | Anna Monette Roberts
POPSUGAR Photography | Anna Monette Roberts
Gone are the days of soggy sandwiches! Whether you're on the road or packing something for a picnic or a hike, these sandwiches are ready to withstand the weather, challenges, and other wear and tear that may occur during travel. Choose one of these options and you're sure to have a delicious first bite.
Cheese and Pickle Sandwich
The key to Britain's famed cheese and pickle sandwich is the Branston Pickle, a chutney-like condiment made with diced veggies and spices. This is a no-brainer sandwich that lets you use up the rest of the cheddar in your fridge.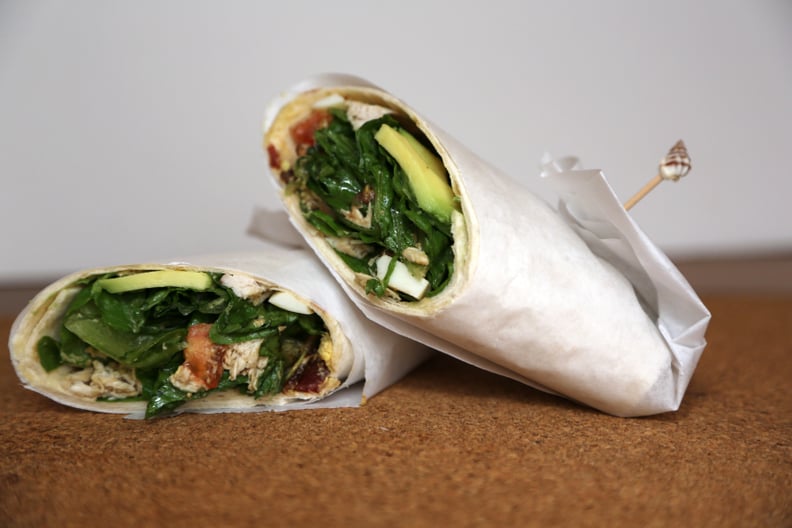 Cobb Salad Wrap Sandwich
Salad fans don't have to be out of luck when traveling. Toss the greens and other ingredients of this famous salad, then wrap everything up in a tortilla for a Cobb salad wrap recipe that you'll want to keep around forever. We like to pack the dressing on the side and dip the wrap into it to avoid soggy lettuce.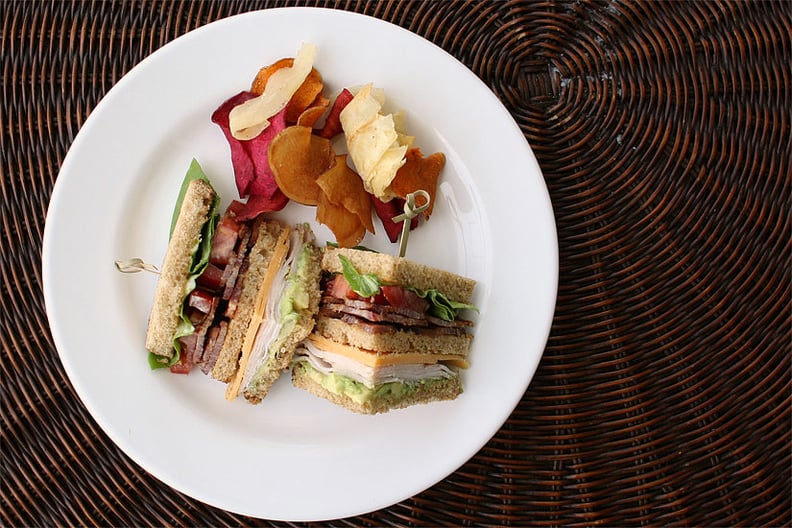 Turkey Club Sandwich
Bacon, cheese, turkey, and avocado are just a few of the sturdy ingredients in this mighty club sandwich. It should hold for several hours — that is, if you can wait that long before diving into the triple decker of bread.
Turkey Feta Wrap Sandwich
Bread can be tricky to keep fresh, so try a turkey wrap in a wheat tortilla instead. This one is packed with feta cheese, pear, and dried cranberries.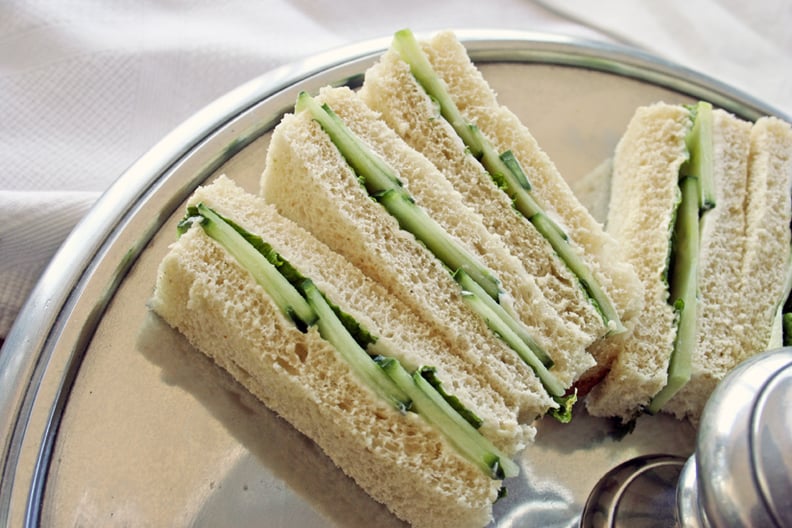 Finger Sandwiches
As long as you store them in a cooler and an airtight container, finger sandwiches like salmon and cream cheese and cucumber can be enjoyed on the go. The little size makes them easier to manage and eat, especially if you are driving.
Ham, Cheese, and Avocado Sub Sandwich
Avocado, cheese and ham? Yum! So refreshing for a mid-day snack or summer afternoon in the park.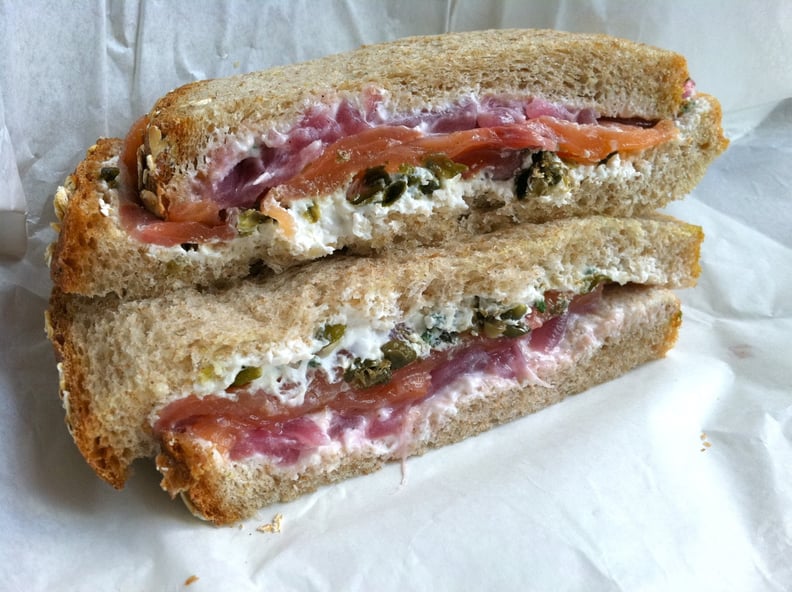 Lox and Cream Sandwich
Cream cheese, smoked salmon, capers, and pickled red onions are all you need for this lox and cream sandwich. Put it in between wheat bread instead of a bagel to make it appropriate for lunch.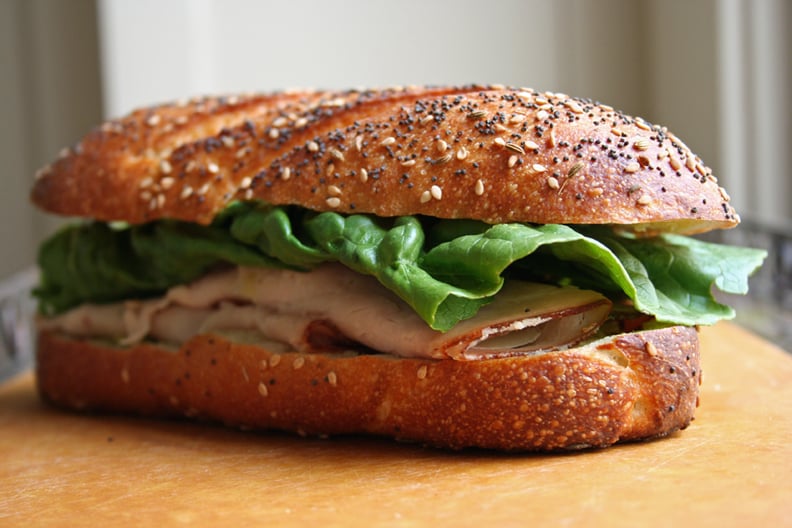 One-Handed Turkey Sandwich
When you have one hand on the wheel, it's about time you start packing a turkey sandwich like this one, specially designed to be eaten with one hand.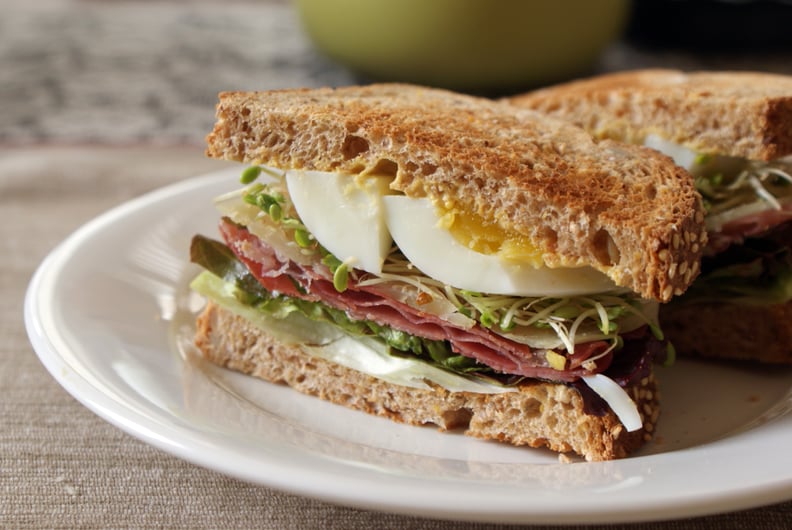 Creative Ham and Cheese Sandwich
This is ham and cheese, reinvented, with the addition of egg and sprouts. The hearty ingredients will keep for about as long as the protein-rich sandwich should tide you over.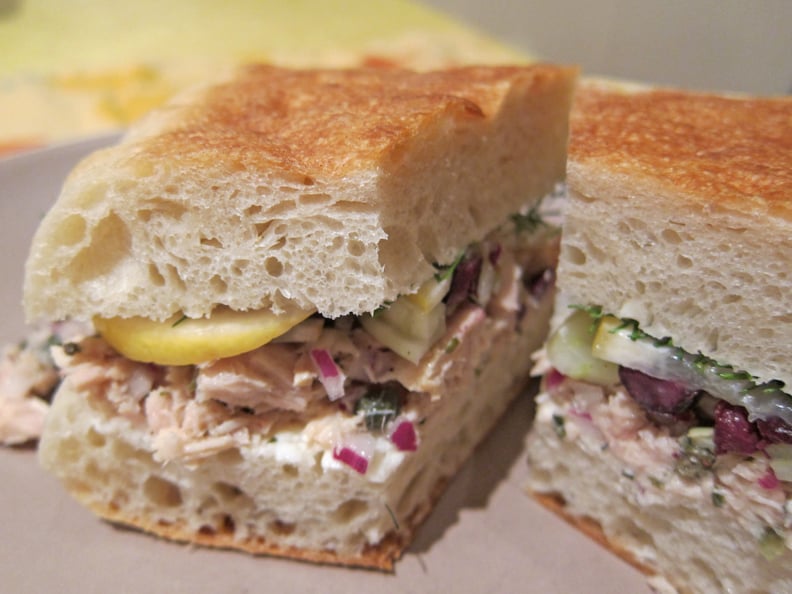 Tuna With Fennel and Lemon Sandwich
Sometimes veggies have a tendency to make sandwiches soggy. The ones in this tuna, fennel, and lemon sandwich are tossed in the tuna, rather than stacked on top, to prevent this from happening. Plus, the preserved lemon on top of the tuna adds a fresh crunch in place of lettuce.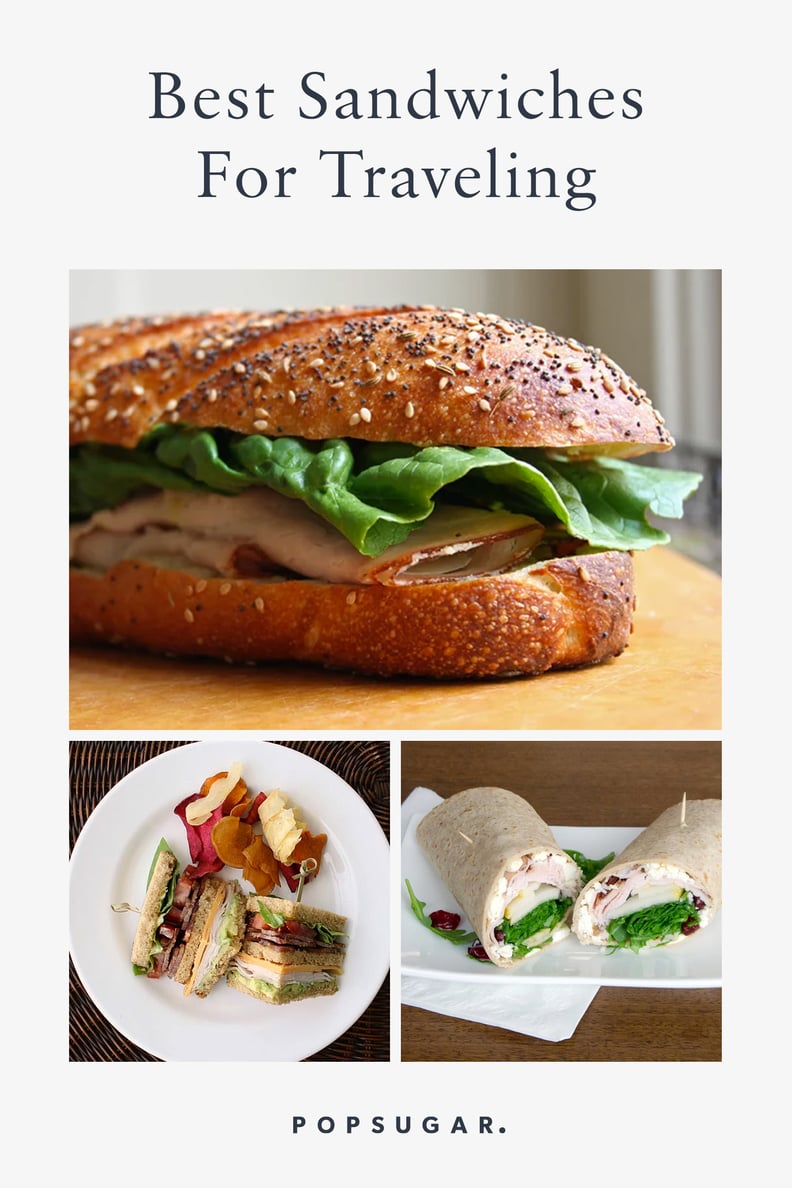 Pin It!