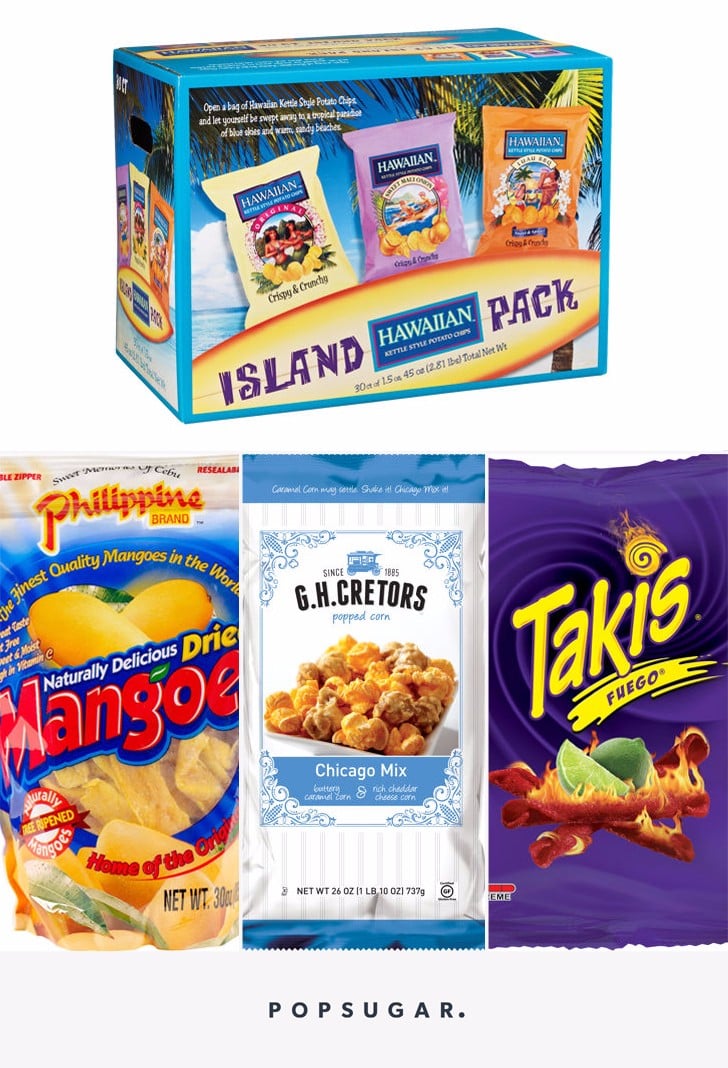 The endless rows at the Costco Warehouse can lead to spontaneous purchases, especially in the snack department. If you want to know what's good, what's really good (other than the brands you probably already know and love), then take a look. Here are some of my absolute favorites, chips and dried mango included.
Made in Nature Organic Dried Mangoes
I could go through a whole bag of these organic, dried mangoes if I was left to my own devices. The best news is, they are made with one ingredient: mango! This is the package to pick up if you're looking for dried fruit and nothing else. The company chooses thick, fleshy parts of the mango too, so you won't be eating any stringy, fibrous parts.
H.K. Anderson Peanut Butter Filled Nuggets
My favorite snack of all time has to be these peanut-butter-filled pretzels. The salty nuggets beg to be paired with a few chocolate chips or raisins.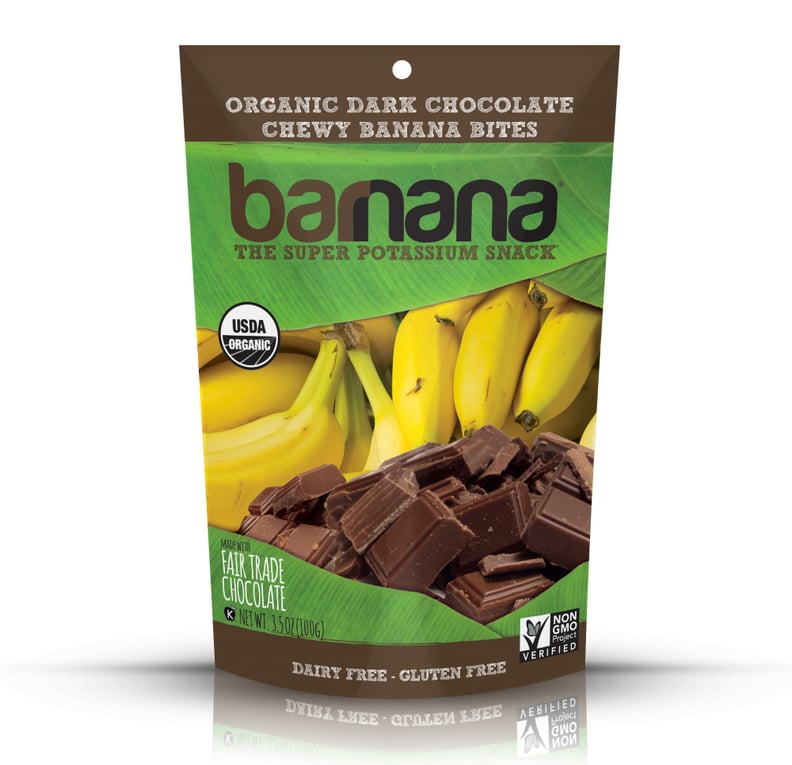 Barnana Organic Dark Chocolate Covered Chewy Banana Bites
Dairy-free, gluten-free, fair-trade, and non-GMO, these Barnana snacks are truly addictive. I couldn't find them on a Costco website, but one Instagrammer found them in snack-sized packages. They remind me of the Trader Joe's frozen, chocolate-covered banana bites (Banana Bites), only shelf stable. The chewy banana insides will make you weep with happiness.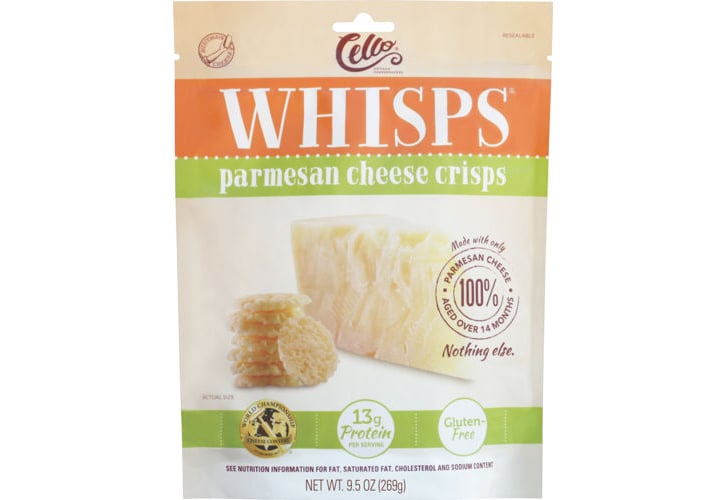 Cello Whisps
Parmesan cheese crisps may sound suspect, especially since they are only made with one ingredient, but you'll wonder why you've ever topped soup or salads with croutons. These are infinitely better, plus they are gluten-free.
Bamboo Lane Crunchy Rice Rollers
These rice cake rolls are slightly sweetened so you don't need to pair them with anything else. The crunchiness is quite satisfying.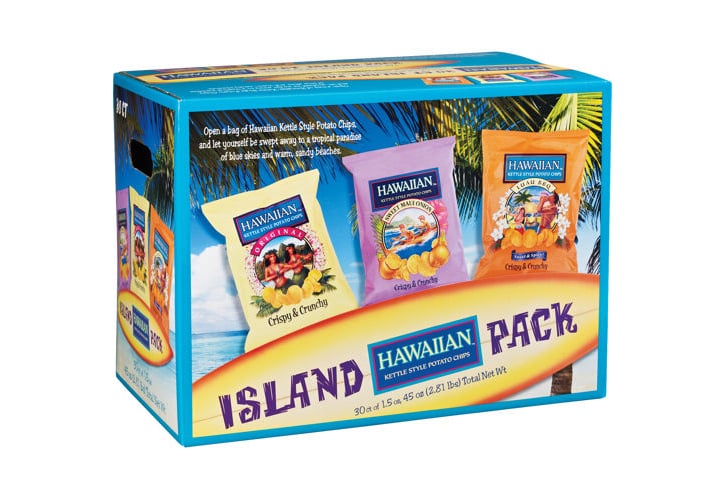 Hawaiian Potato Chips
If you haven't introduced your taste buds to these Hawaiian chips, do so immediately. They taste best on a beach, but they make any lunch feel a little more like vacation.
G. H. Cretors Chicago Mix Popcorn
Half cheddar, half caramel corn, the Chicago popcorn sounds completely crazy . . . until you try it and realize the ingenuity of this salty-sweet combo.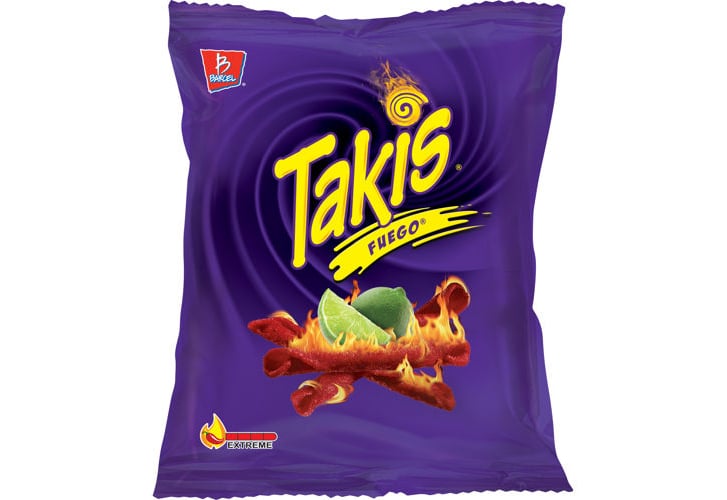 Takis Fuego
These roll-up tortilla chips are like a Mexican version of Flamin' Cheetos. The spicy, lime-zesty powder will have you licking your fingers.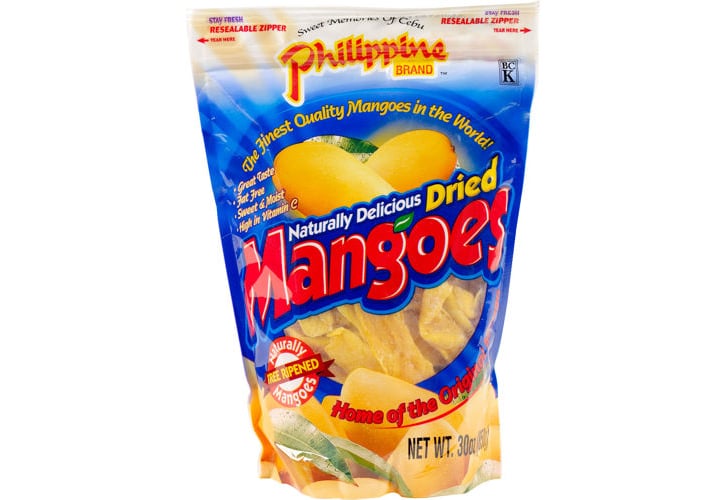 Philippine Naturally Delicious Dried Mangoes
The trick to these naturally delicious dried mangos isn't quite nature: it's sugar. These dried mango slices are coated in it, making them more like candy than fruit!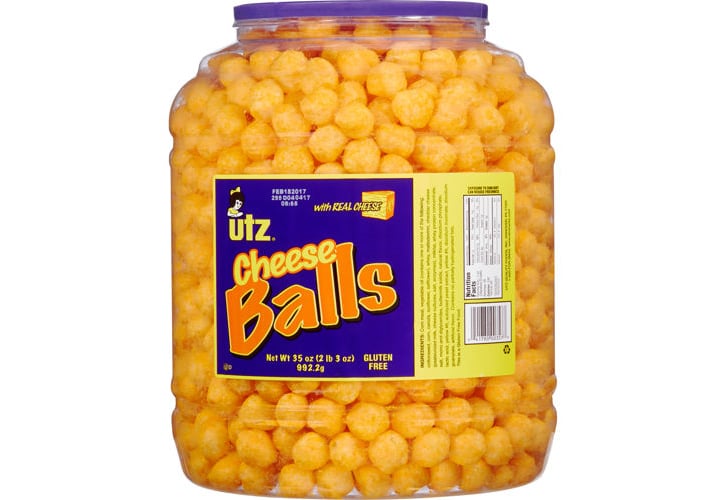 Utz Cheese Balls
Remember downing a container of cheese balls as a kid? Well, Costco has a supersize barrel, and bonus, the balls are made with real cheese and are gluten-free.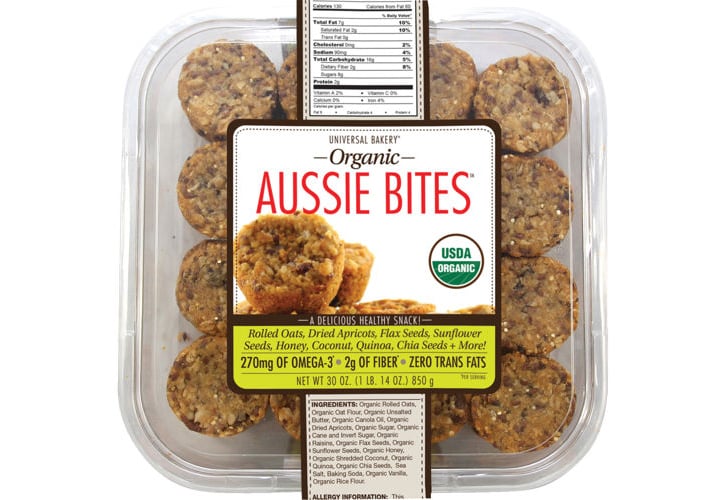 Universal Bakery Organic Aussie Bites
These Aussie Bites are a cross between a muffin and an oatmeal cookie. They are chock-full of all sorts of seeds and dried fruits to boot.